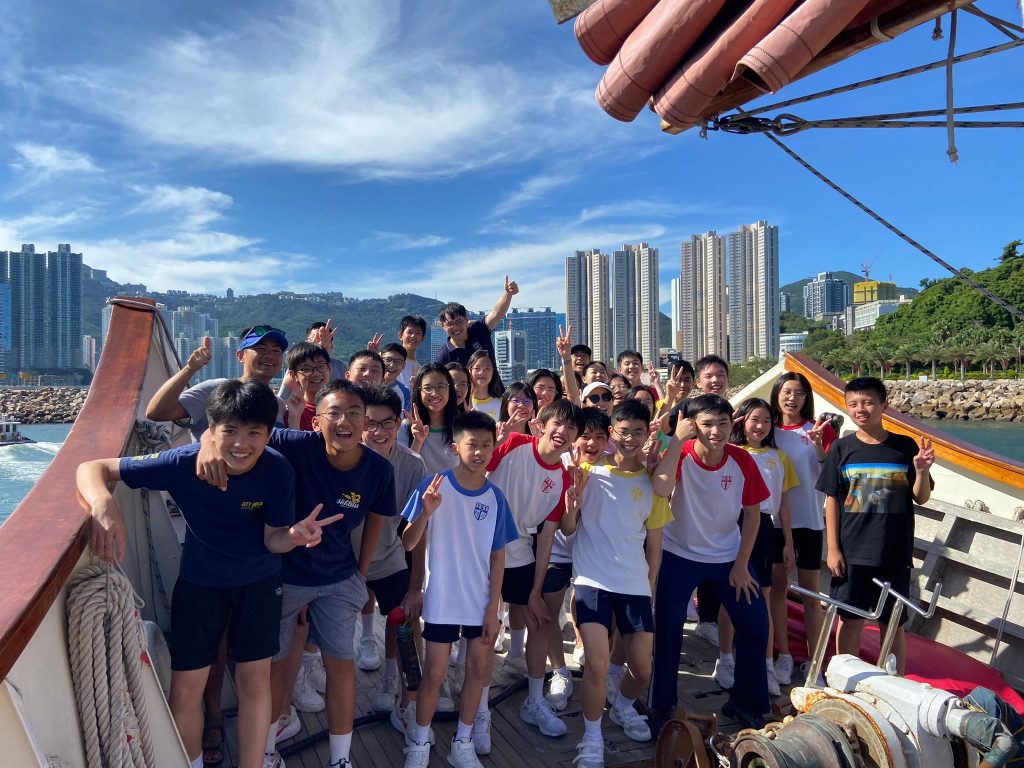 29 Form 1 and Form 2 students were nominated to join the "Adventure-Ship (乘風航)" activity on  August 2, 2023, co-organised by the Star Grooming Team and the Extra-curricular Activities Committee.
In the morning session, participants learnt some basic principles of navigation, safety at sea, and regulations aboard ship. Some team-building activities, such as wearing life-saving jackets and practicing man-overboard recovery procedures, were also conducted.
In the afternoon session, participants performed adventure-based activities in groups, which enhanced their communication skills, collaboration among peers, team spirit, as well as problem solving skills. Participants could also ride on a rescue boat and learnt how to steer it.
Challenges followed the group activities as participants dived into the sea from a trapeze and had the opportunity to jump from the highest point of the ship for survival training at sea. These activities helped boost the self-confidence of the participants.
All participants found the "Adventure-Ship" Activity an eye-opening experience beyond the classroom. Most participants reflected that they gained a strong sense of fulfillment by successfully overcoming challenges during the activity and it was beneficial overall.