Congratulations to 6C YU Pui Ka and 5C WONG Ying Ching on winning The Commendable Award (Senior Secondary Division) in the SOW Motivational Talk Contest organized by the Education Bureau.
Both of them attended the SOW Award Presentation Ceremony held on 7 October 2023 (Sat) in recognition of their outstanding performance.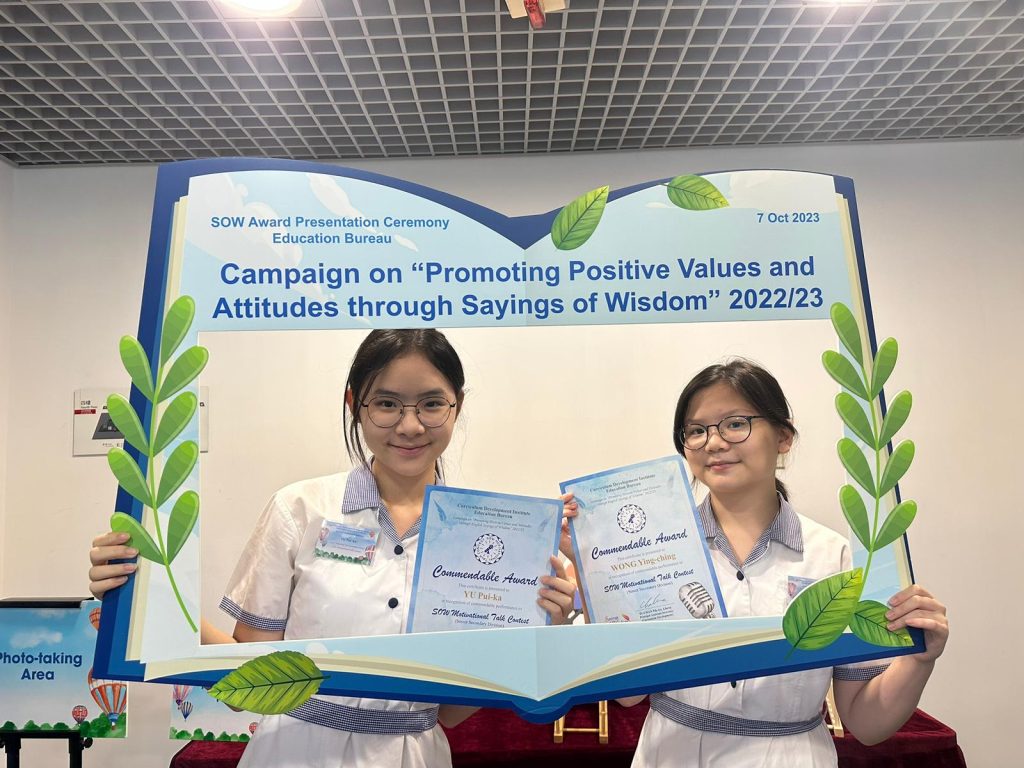 YU Pui Ka (left) and WONG Ying Ching (right) promoted positive values and attitudes through their thought-provoking speeches.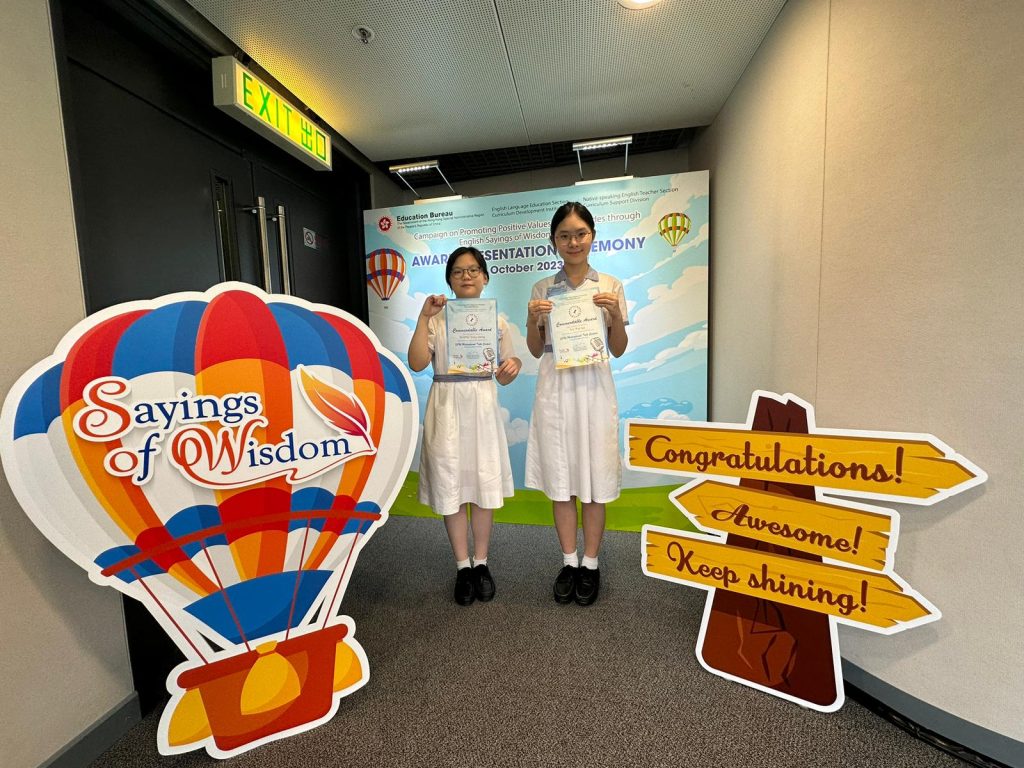 WONG Ying Ching (left) and YU Pui Ka (right) were each awarded an $800 book coupon, encouraging them to further explore more Sayings of Wisdom through reading.