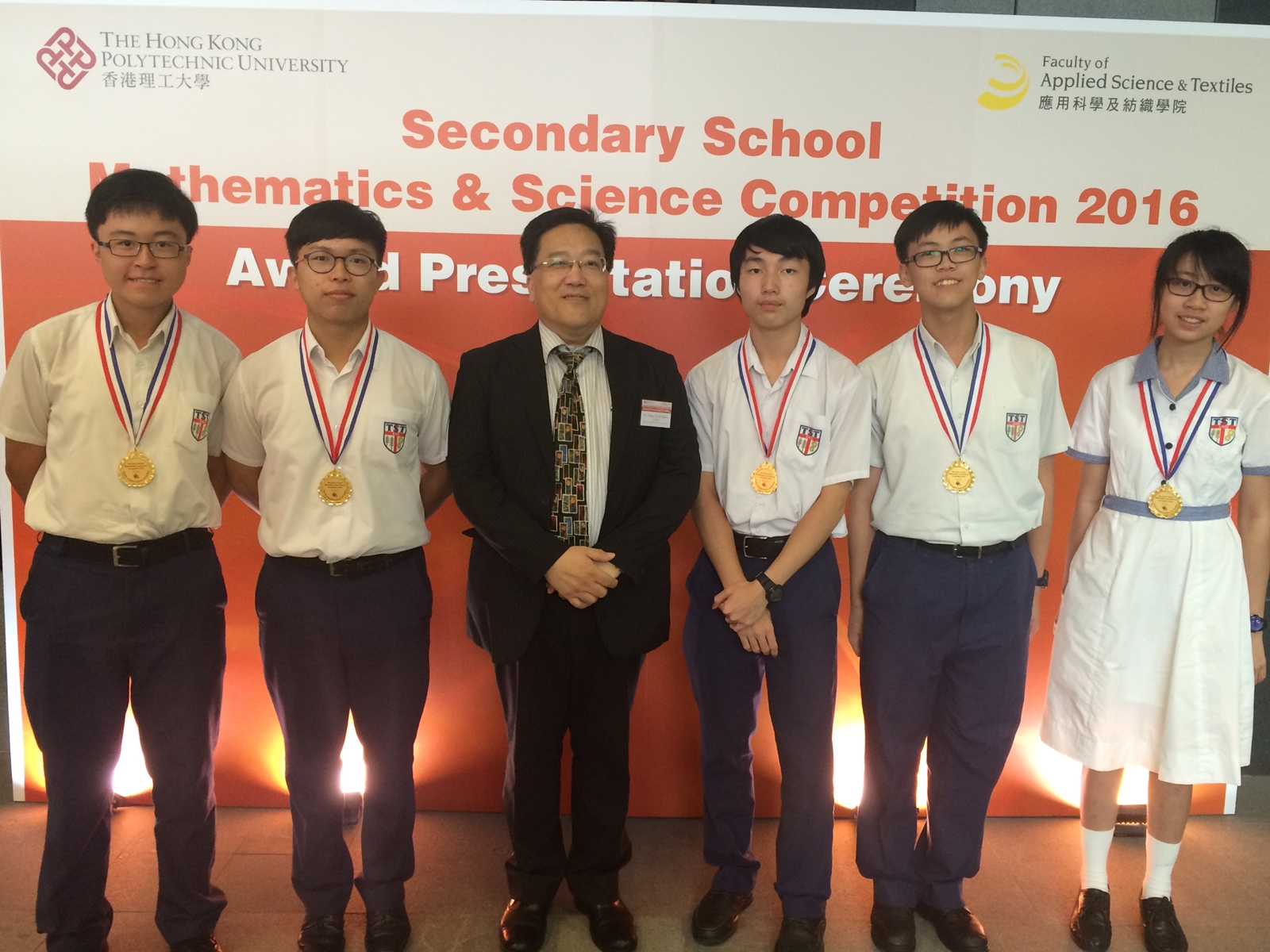 Principal Wang and medalists in TST
38 Form 5 students participated in the Secondary School Mathematics and Science Competition 2016, organized by the Hong Kong Polytechnic University. Students performed excellently in the competition. 6 medals in Biology (top 2% of candidates) and 22 high distinctions (top 15% of candidates) in Biology and Mathematics were awarded in our school. Congratulations to all awardees!
Lists of awardees are as follows.
Medal in Biology:
Mok Tsun Yiu (5E), Lau Kin Wang (5E), Wong Man Chung (5E), Hui Ka Wing (5D), Sit Chi Man (5E), Chow Tak Hin (5E).
High distinction in Biology:
Cheng Pik Kei, Cheung Hoi Tung, Chu Chee Man, Ho Chun Yu, Hui Wing Yin, Ip Chun Ting,
Lam Cheuk Yiu, Lau Yuk Fan, Lee Ming Yeung, Leung Chit Yuen, Liu Yee Shan Katie,
Man Hei Shun, Pang Hong Man, Shing Hoi Yan, Shum Wai Ping, Tsang Sze Wah, Wong Cheuk Yin, Wong Cho Sum, Wong Chi Hung, Yu Chun Yu.
High distinctions in Mathematics:
Chiu Yik Hei, Wong Chun Yin.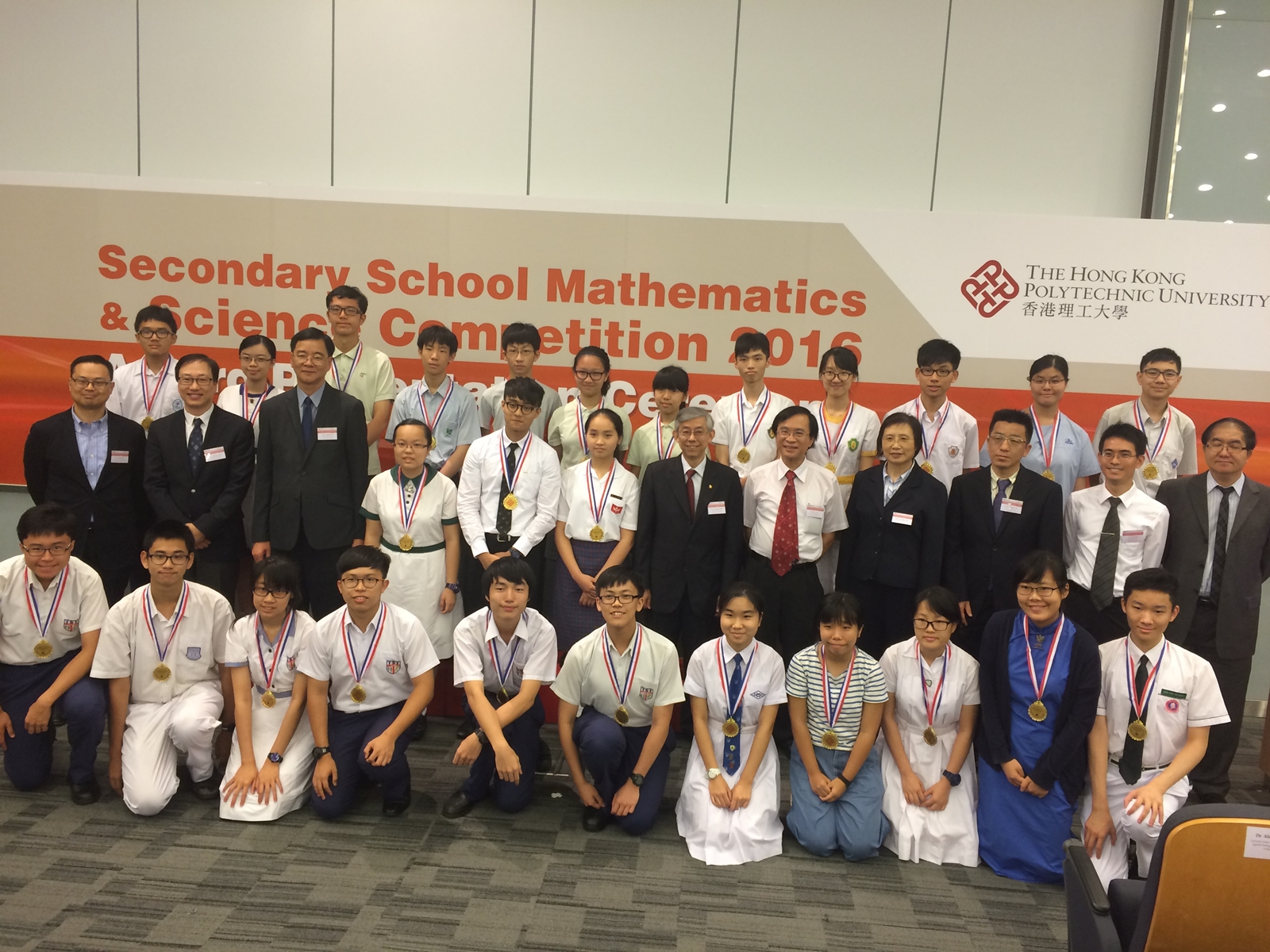 Big photo of all medalists in biology in the competition