20 students participated in the Computer App Programming(CAP) test of Computer App Programming(CAP)2019 Competition on 10 April 2019, organized by the Department of Computing of The Hong Kong Polytechnic University and Hong Kong Association of Computer Education (HKACE), co-organized by IEEE Hong Kong Section Computer Society Chapter.  The CAP test mainly mainly assesses the ability of computation and logical thinking of students.  All of our students obtained exceptionally good results.  We obtained 5 Higher Distinction, 4 Distinction, 8 Gold and 3 Merit awards finally.  The 20 awardees are shown as follows:
* Cho Si Yui (5E) ***
* Chan Chin Hung (6D)
* Lui Chun Wai (6E)
* Lau Chun Hei (6D)
* Law Cheuk Him (6E) **
Higher Distinction
Sze Tsz Sum (6B)
Ma Ho Sum (5D)
Ho Cheuk Lam (5D)
Gu Lok Tin (6E)
Distinction
Tang King Long (5D)
Yeung Tsz Him (6D)
Tse Ho Kai (5D)
Yip Tsz Hin (6D)
Chan Kiu Chor (5B)
Fung Yin Lai (5D)
Lee Wai Kin (6D)
Ng Cheuk Yan (6D)
Credit
Lee Wai Hung (5B)
Cheung Hiu Ching (5D)
Mak Chun Kit (5D)
Merit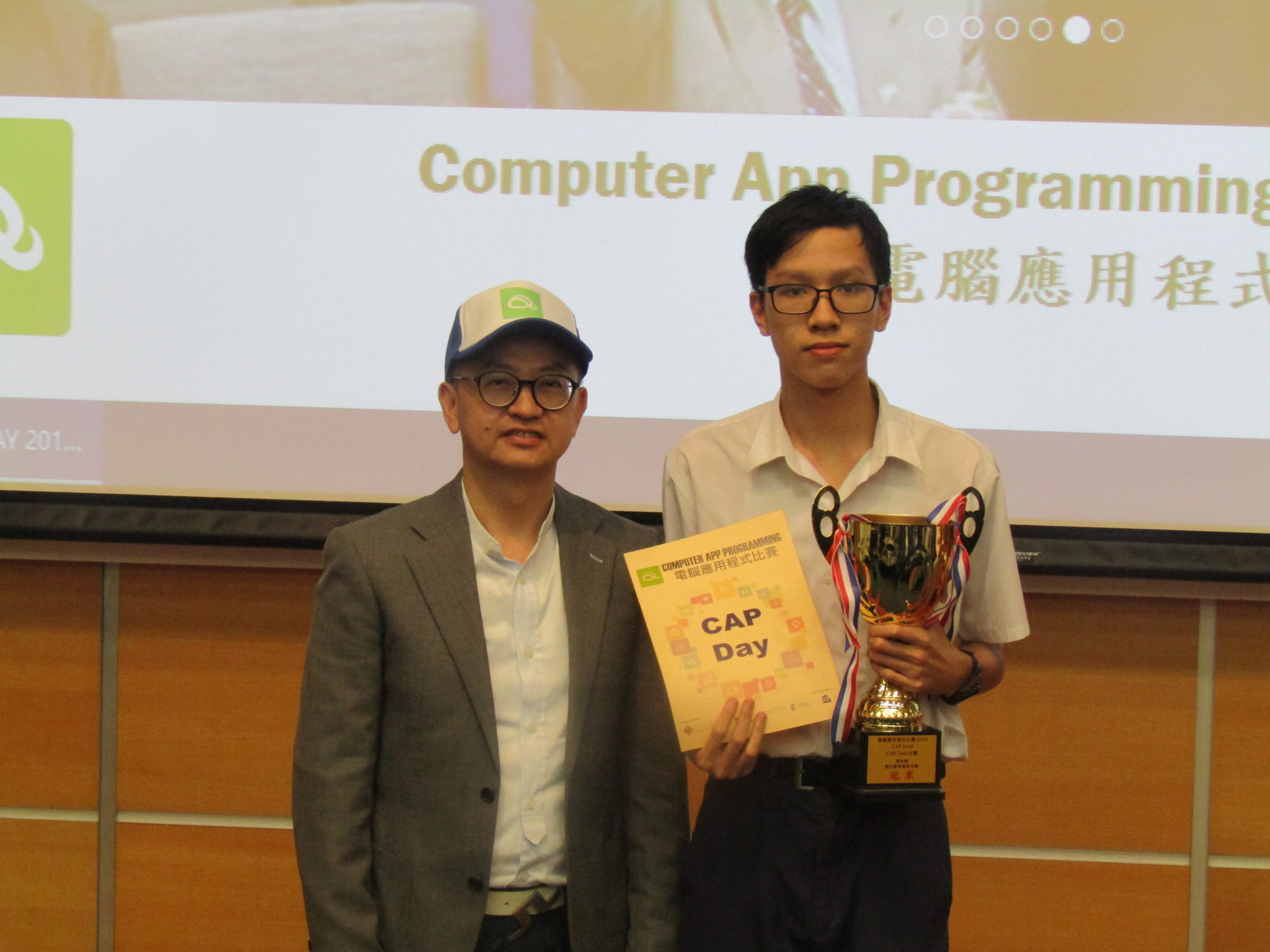 *** Cho Si Yui (5E) also got the Champion in the CAP Test.  The award was presented by Dr. CHUNG Wai Keung, David, JP, Under Secy for Innovation & Technology.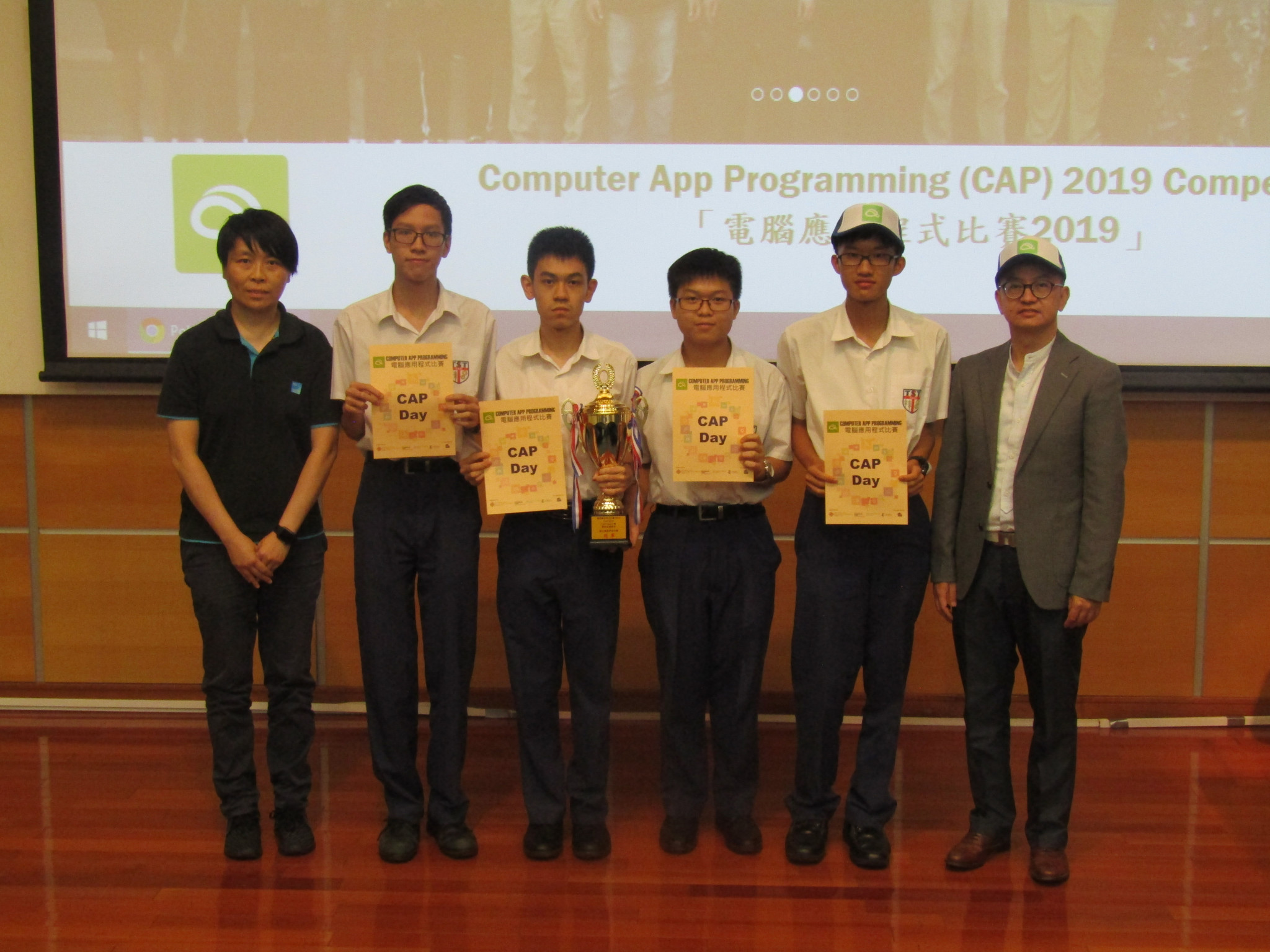 * Our school got the Champion in 學校成績奬 –冠軍 which is constituted by the 5 participants with the best performance.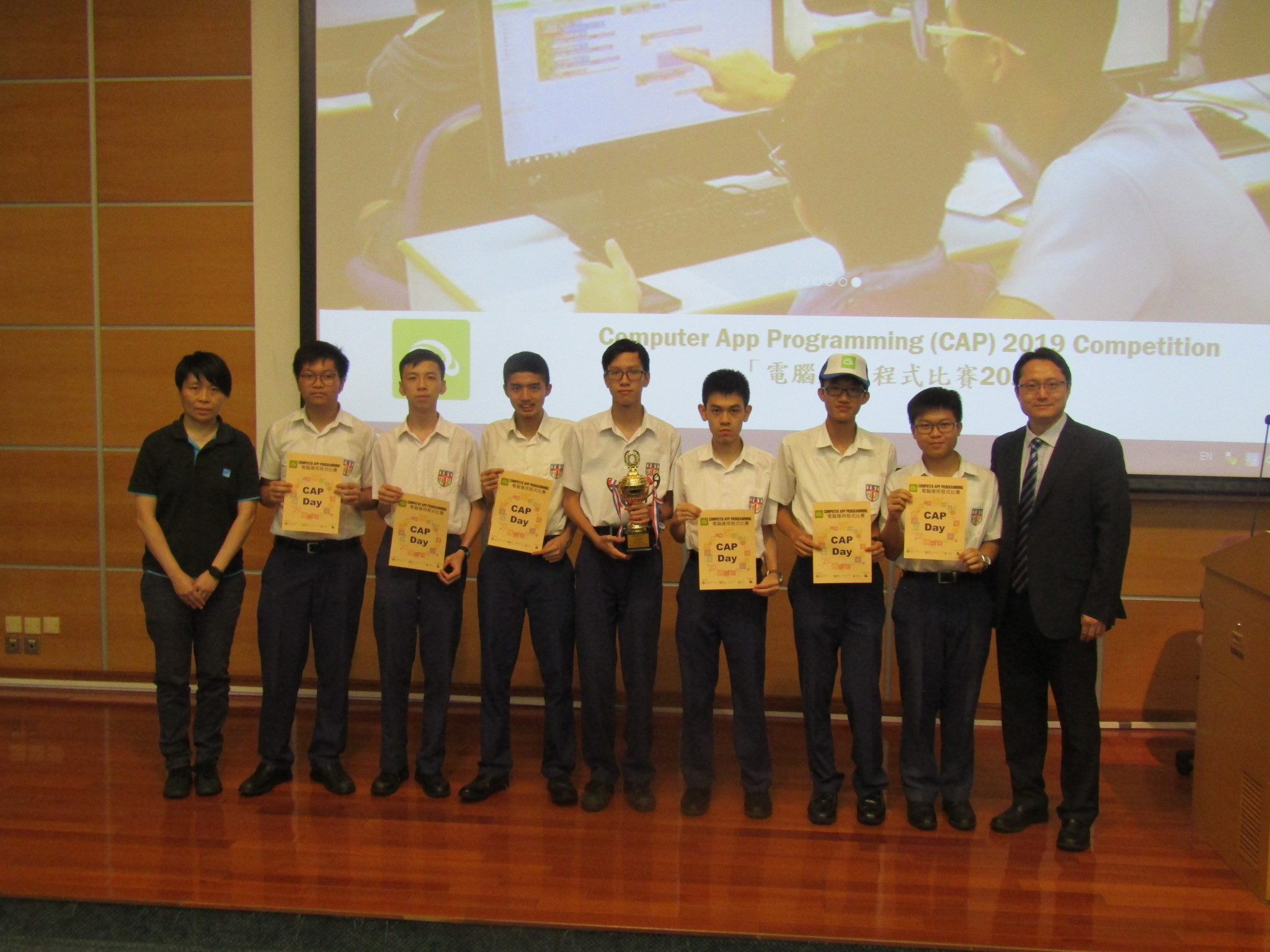 Our school also got 學校成績奬 –最踴躍參與學校大奬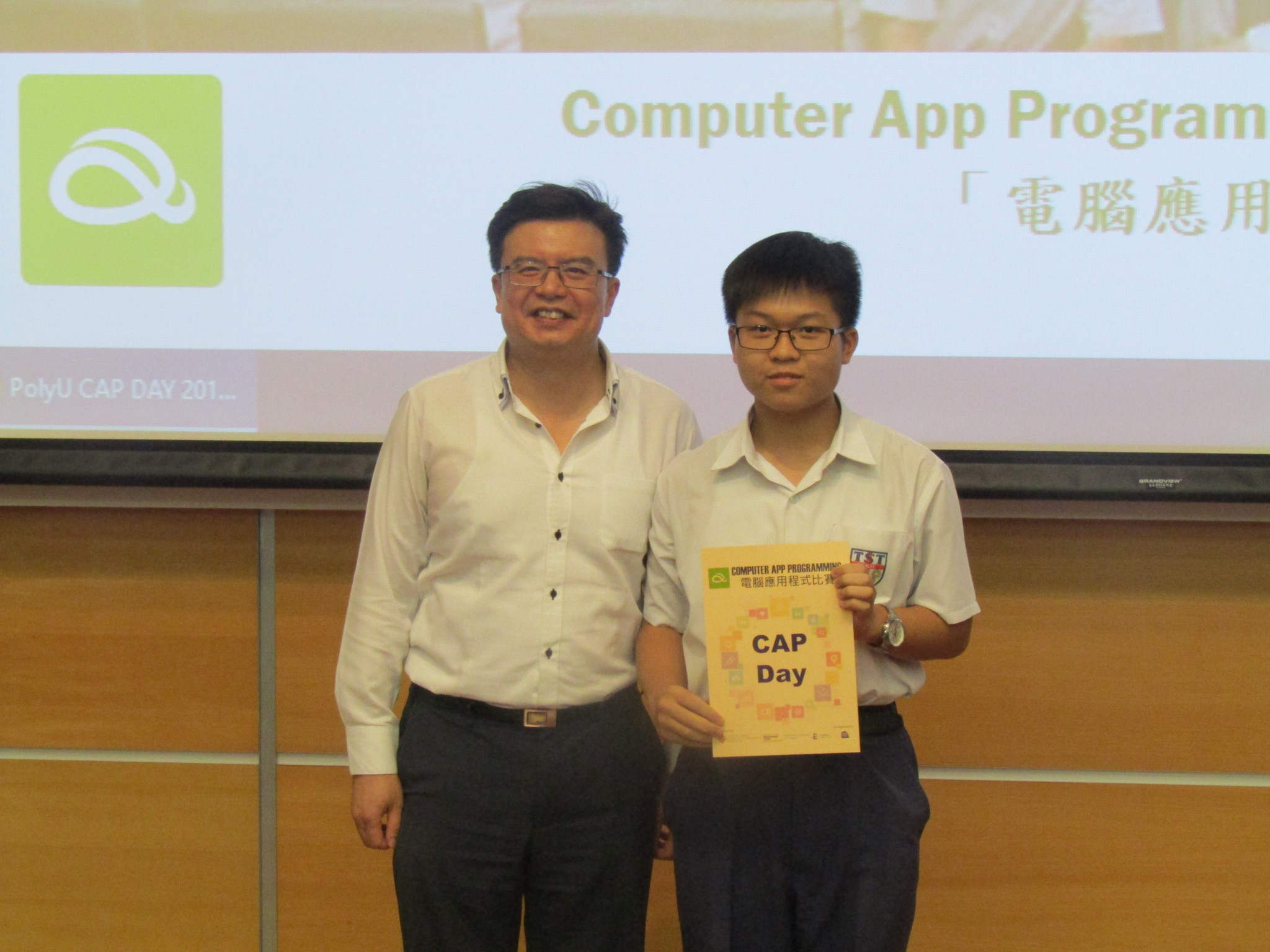 ** Law Cheuk Him got the Champion in the mini competition held in the afternoon on 13 July 2019.
Congratulations to all the award winners!