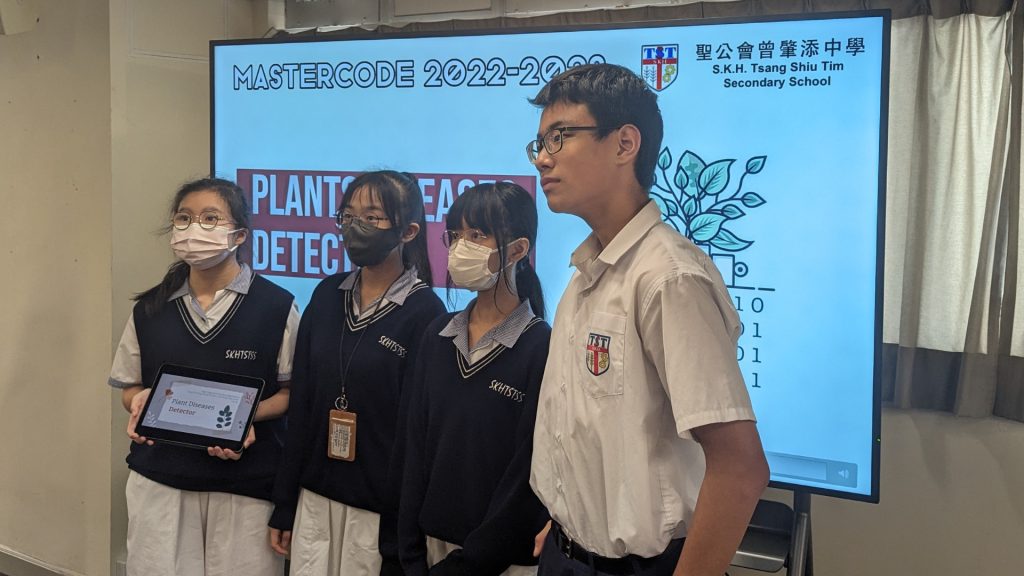 Congratulations to our STEM Innovators for their remarkable achievements in the MasterCode 2022/23 (Envisage the Climate Blueprint with AI) – AI Application Design Competition.
We are thrilled to announce that the team, formed by Lu Ho Leung (3A), Chan Oi Ching (3B), Cheng Hoi Kiu (3B) and Lam Wing Ting (3B), has been awarded the Champion for their innovative mobile application, the plant disease detector. This remarkable app showcases the potential to revolutionize agriculture by accurately identifying plant diseases, enabling timely interventions to minimize crop losses.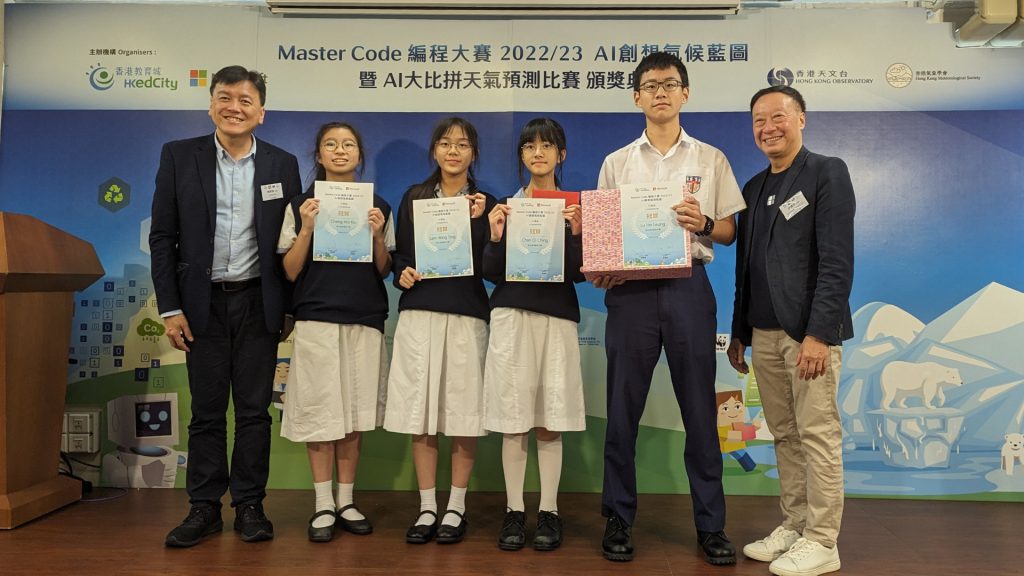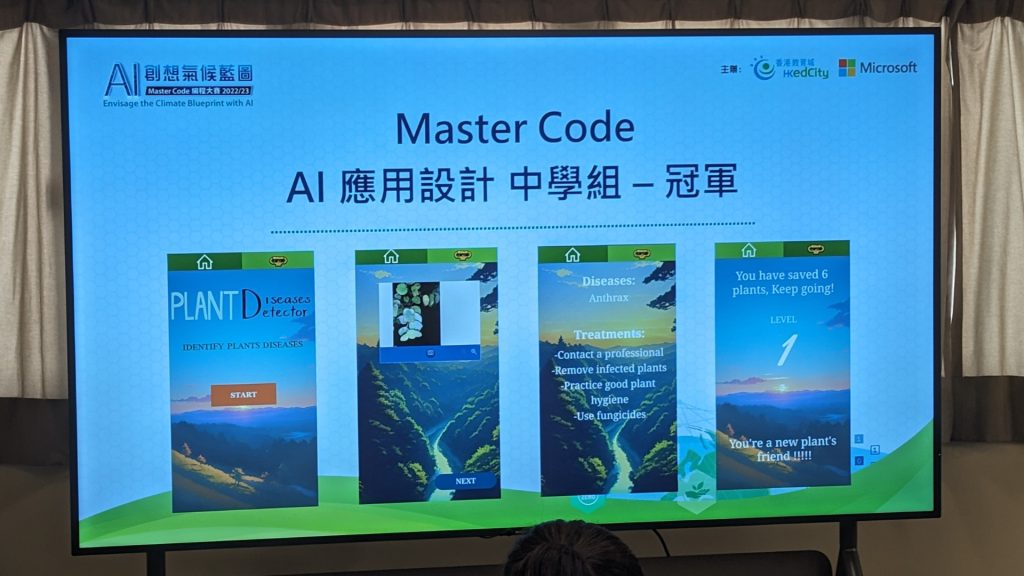 We would also like to extend our heartfelt congratulations to our First Runner-up team, formed by Cheuk Isabelle Wing Ki (5C), Wong Yuk Ka (5C), Lo Tsz Hin (5D) and Tong Chun Yin (5E). Their inventive mobile app, GrEatify, focuses on how to control our diet to reduce carbon emissions. This app provides users with valuable information and tips on environmentally-friendly food choices, contributing to a greener future. Their commitment to sustainability and their dedication to making a positive impact on our planet are truly commendable.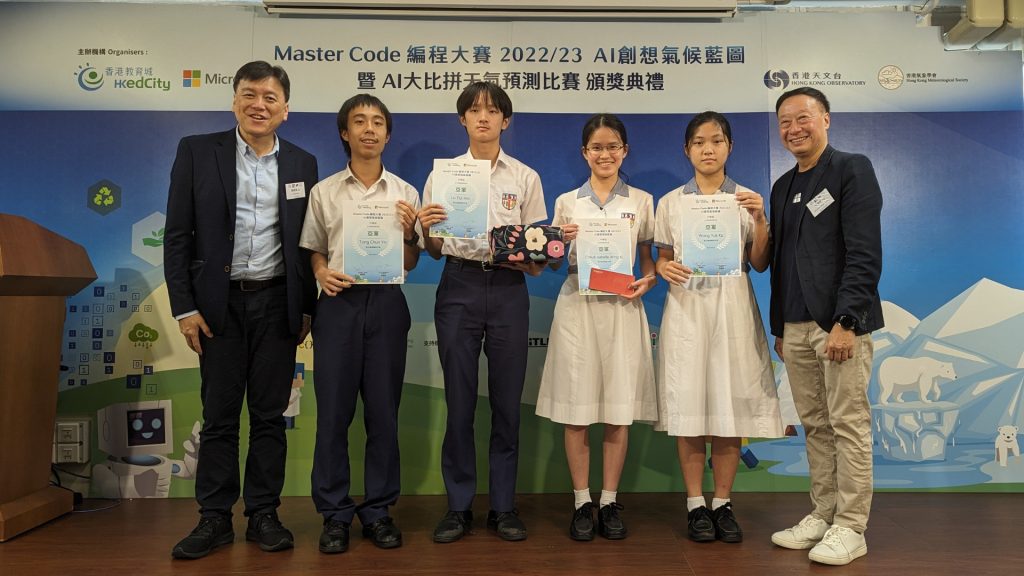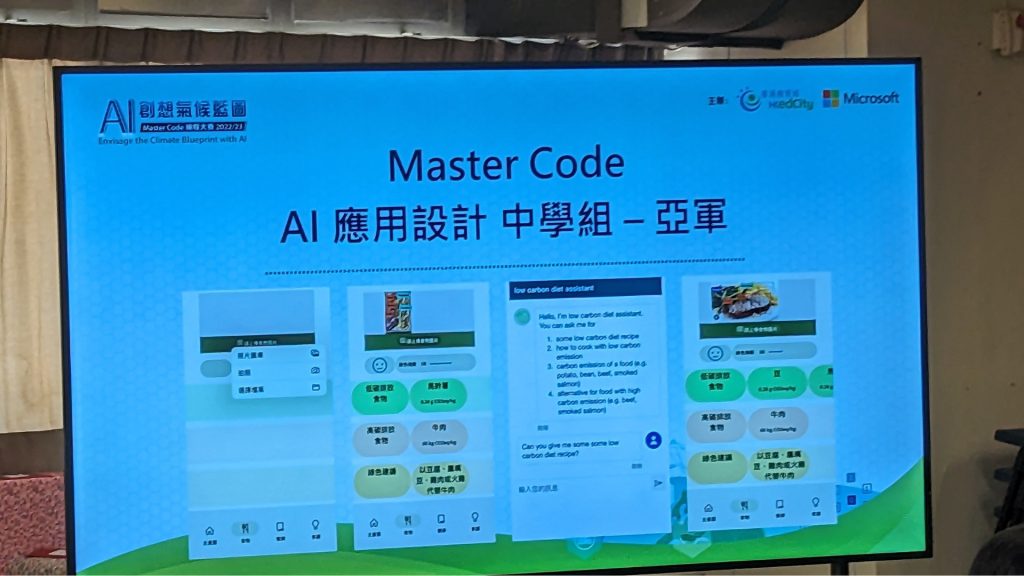 Click to see the press releases:
1.HK01
https://www.hk01.com/%E4%B8%AD%E5%B0%8F%E5%AD%B8%E6%A0%A1%E5%9C%92/947221/
2.HKEdCity
https://www.edcity.hk/home/wp-content/uploads/2023/09/master_code_2022_press_release_final.pdf