Let's celebrate the first-ever championship of our TST Scrabble Team in the Inter-School Scrabble Championship 2023 held on 13th May, 2023 in our school hall!  Co-organised by Hong Kong Scrabble Players Association and our school, this territory-wide inter-school Scrabble competition was joined by 131 players from 30 primary and secondary schools. Our Scrabble Team representatives included (from left to right) 5D Lee Sung Yat, 6E Ho Fai Yeung, 2A Guo Chin Wang, 2B Lau Tsz Him, 2E Liem Wing Ho and 3C Hui Tsz Hin, who contributed greatly to the team's victory.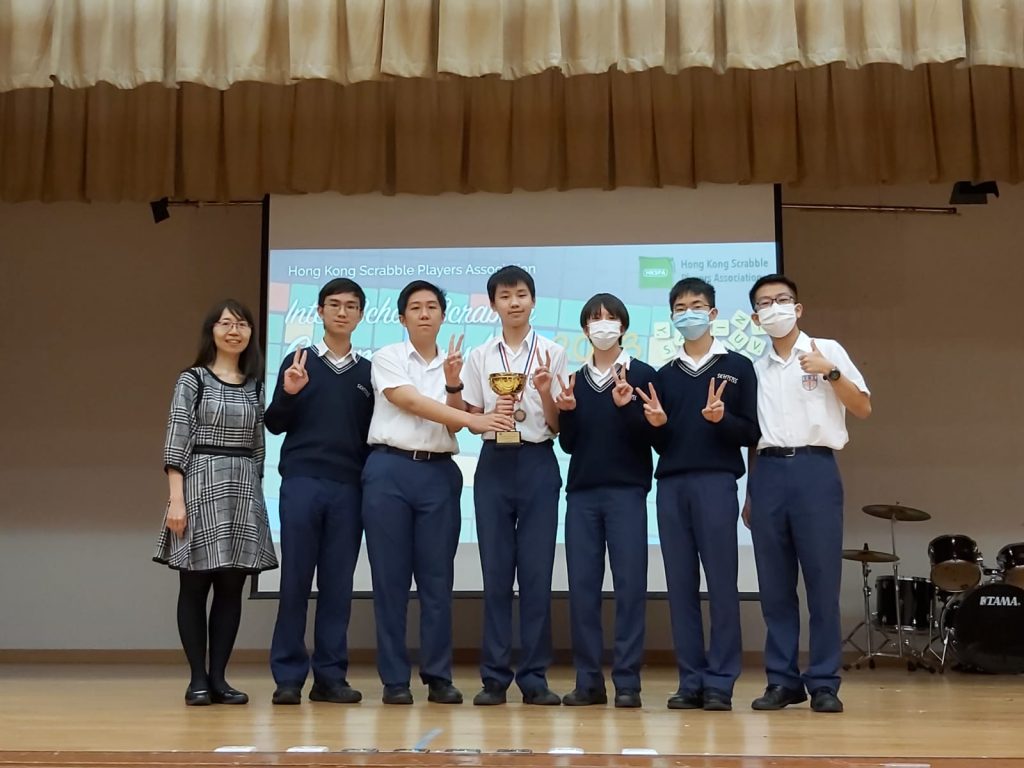 2A Guo Chin Wang (the 4th from the right) won the Best Player Award of our school.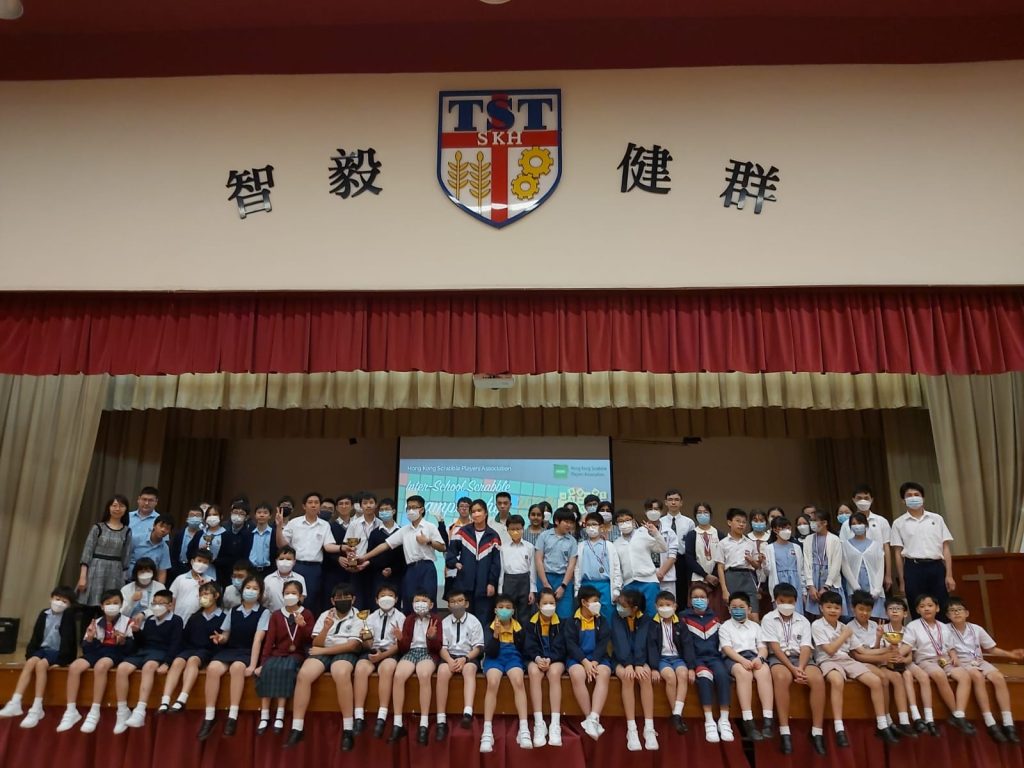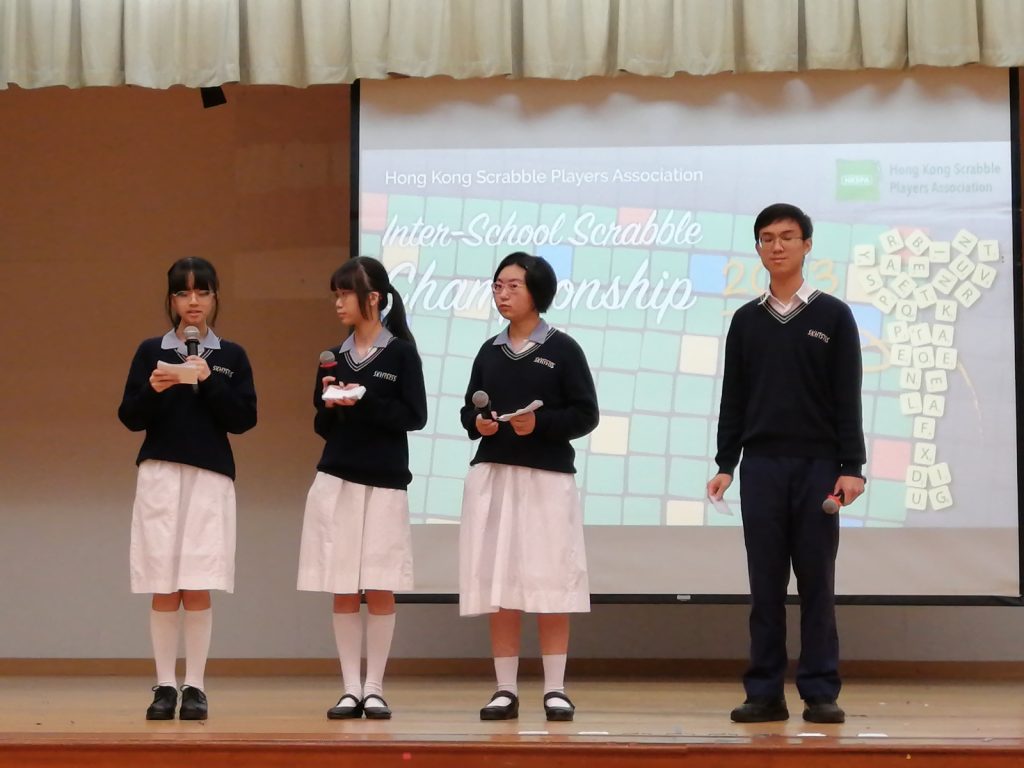 Our TST Scrabble Team committee members were the masters of ceremonies and co-ordinators of this large-scale event.