ARCH Community Outreach Careers Program 2015
Our student, LO, Chak Chiu F6E 2015-16, was chosen from a pool of candidates of high caliber to participate in the ARCH Community Outreach (ACO) Careers Program 2015. This programme was comprised of university preparation workshops (CV writing, personal statement drafting, mock interviews), pre-internship training, mentorship and industry exposure through summer internships or job shadowing opportunities, which provided students with guidance in achieving their imminent goals, specifically in relation to preparing them for university applications and subject choice.
TRAINING WORKSHOPS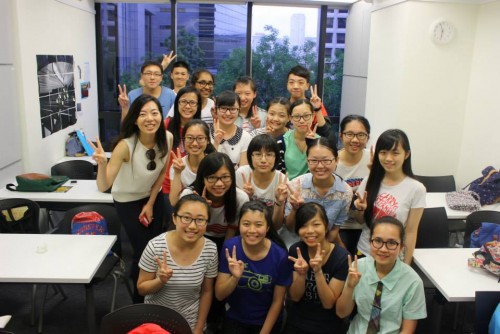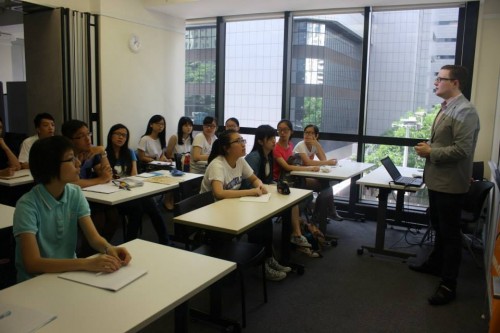 <A talk teaching university interview skills>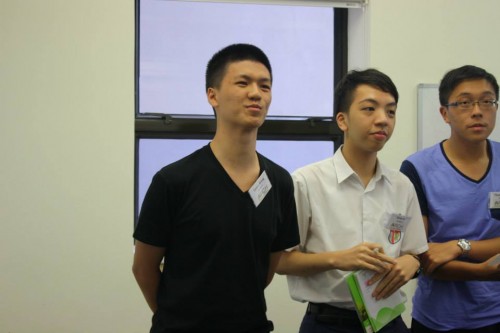 <Our student(second from left) in a group presentation>
CORPORATE VISITS (One week)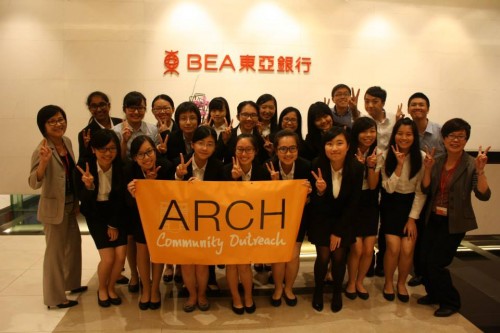 <Bank of East Asia>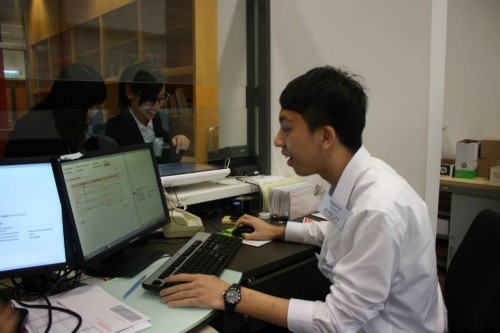 <Our student having a taste of being a teller in BEA>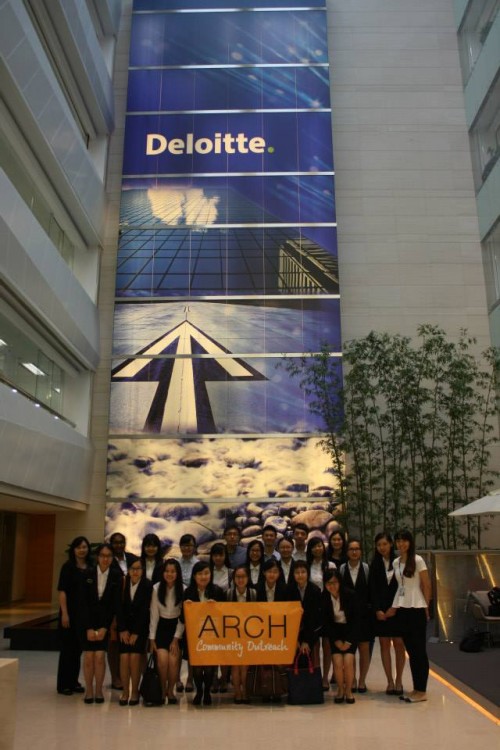 <Deloitte Touche Tohmatsu>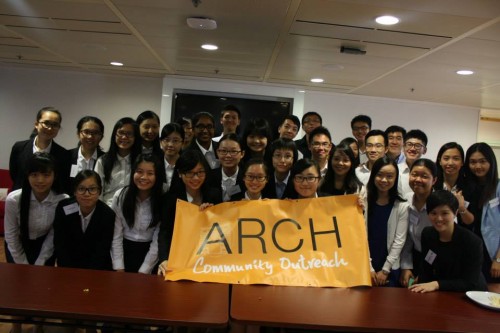 <Allen & Overy>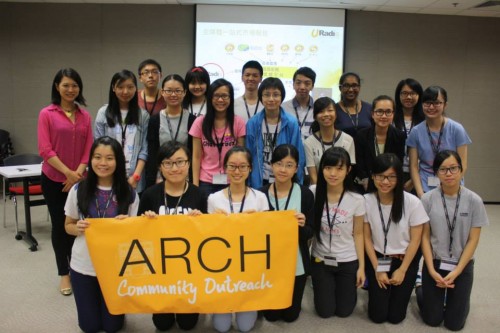 <Phoenix TV>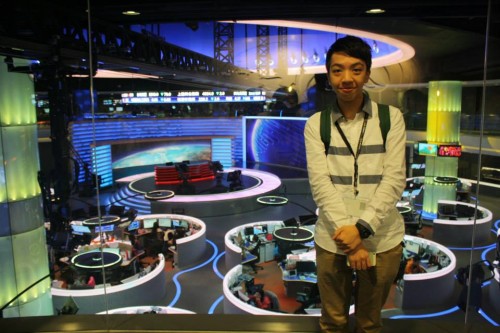 <Our student on top of the Phoenix TV news studio>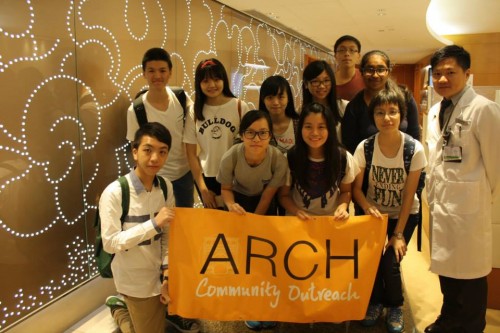 <Hong Kong Sanatorium and Hospital>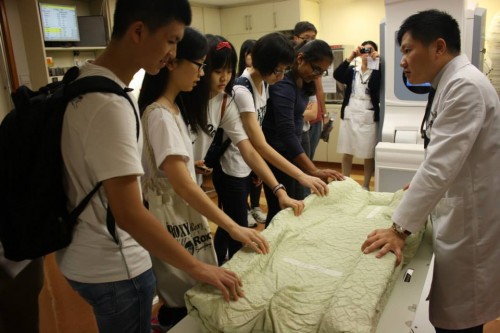 <A radiation therapist in HKSH showing the treatment>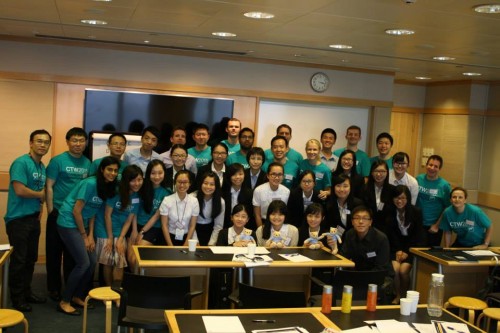 <Goldman Sachs>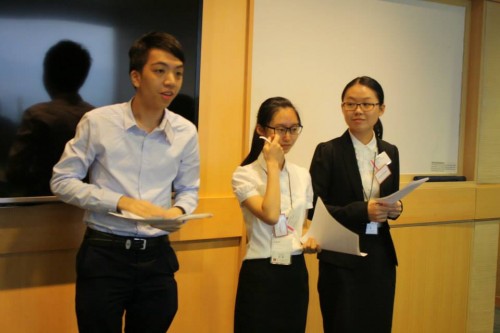 <Our student(first from left) in a group presentation in Goldman Sachs>
JOB SHADOWING / INTERNSHIP (One week)
Our student Cyrus Lo had a one-week internship in Jason Pow SC's Chambers as a "pupil" of Mr. Kenneth KY Lam, a barrister-at-law. During the week, Cyrus had a chance to know more about the daily work of a barrister. Besides, he had studied a few cases and was given the chance to attend a court hearing and be involved in drafting a legal document.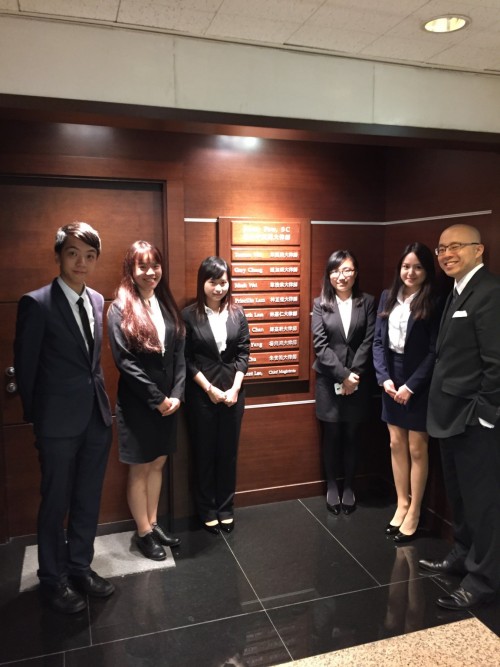 <Our student(first from left) in Jason Pow SC's Chambers>
For more details of the program, you may visit the Facebook page of ACO via http://www.facebook.com/ARCH.Community.Outreach/.
Summer internship for our F6 student at ACO