Inter-School Mock Trial in English (organized by ARCH)
30 F4 to F5 students participated in a 3-month Saturday course conducted by an alumna, a barrister, Melinda CHIANG Man Ching, who trained them for the Mock Trial and told them about its relevance to the real court trials.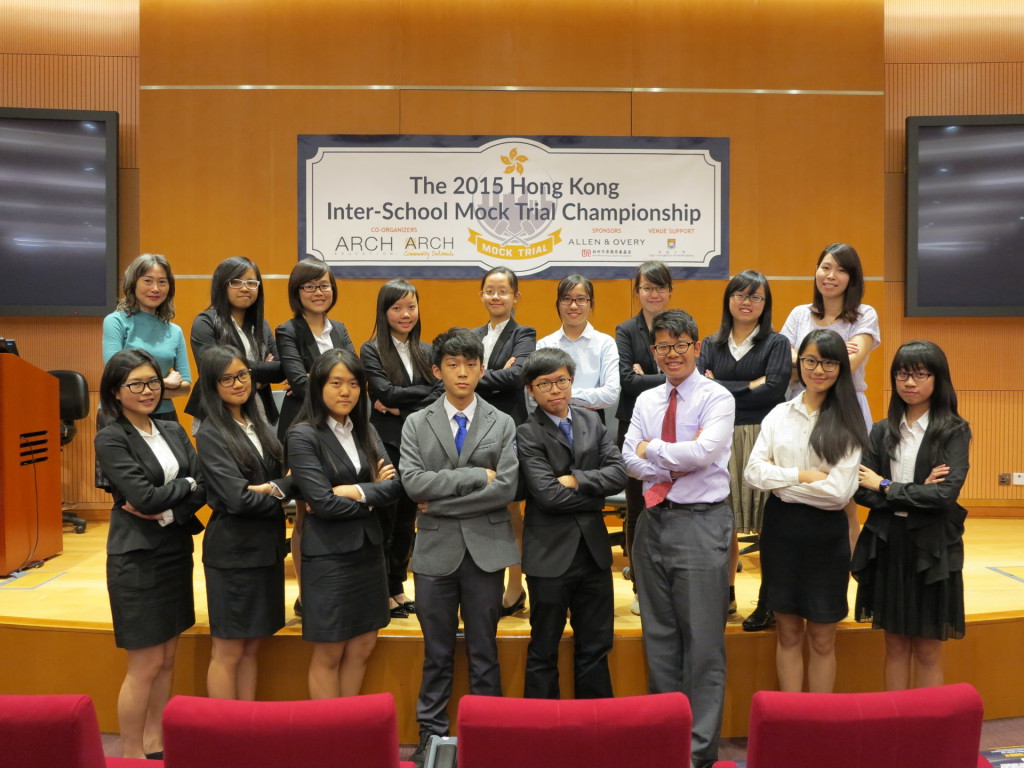 Twelve students were selected to join the Inter-School Mock Trial Championship organized by ARCH Education on 18th and 19th April 2015.
4E Sze Yuk Ching awarded the Best Witness out of 120 witnesses from 20 schools. All of the students have gained valuable experience sharpening their wits against students from other schools.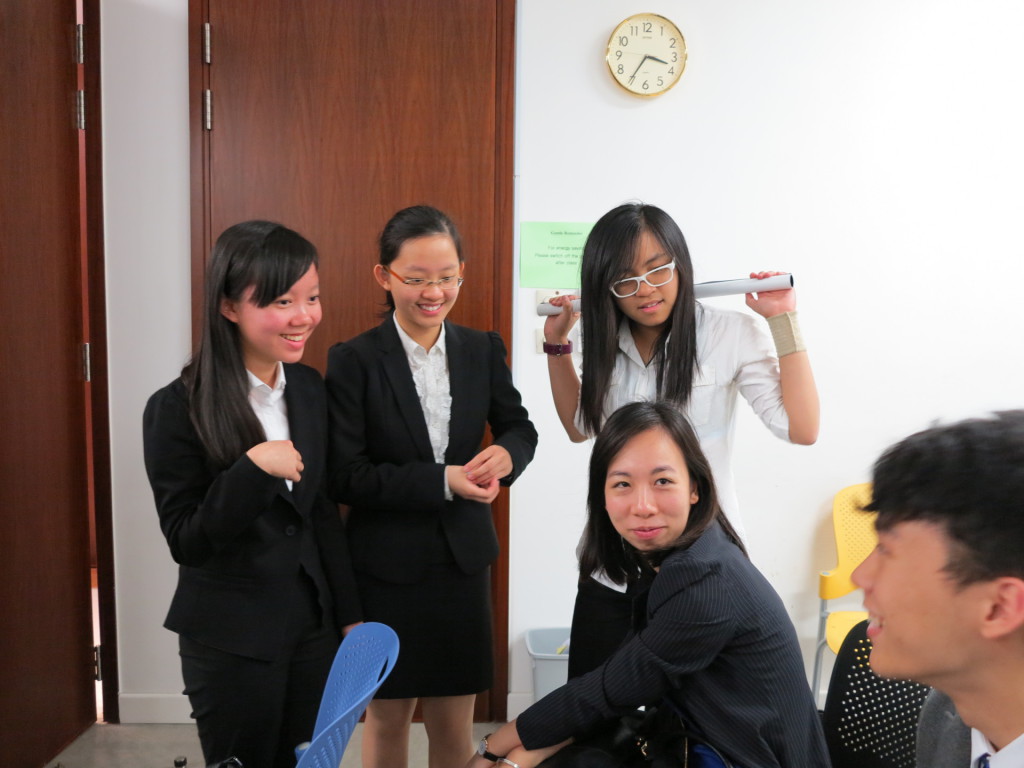 Alumnus barrister, Melinda Chiang (sitting down), was our coach.