Two F.5 (2016-2017) students from our school, F.5D Yuen Lok Cheung and F.5E Chan Ho Wai, were selected to attend the Summer Clinical Attachment Programme organised by the Faculty of Medicine, Chinese University of Hong Kong (CUHK) from 10 to 14 July 2017. Through the five-day programme, the two students attended lectures, workshops, as well as participating in doctor shadowing sessions at both the Prince of Wales Hospital and CUHK.
Day 1 Morning
After an ice-breaking session, lectures on the six-year curriculum of CUHK medical school and infection control were given to students at the Prince of Wales Hospital.
Day 1 Afternoon
Students took part in a workshop about infection control of which they were taught how to wear surgical gowns properly and aseptic techniques to maintain a high standard of hygiene in hospitals.
Day 2 Morning
Lectures on faecal microbiota transplantation and surgery procedures were given to students at the Prince of Wales Hospital. These were followed by talks delivered by current CUHK medical students on their study lives in the medical school.
Day 3 Morning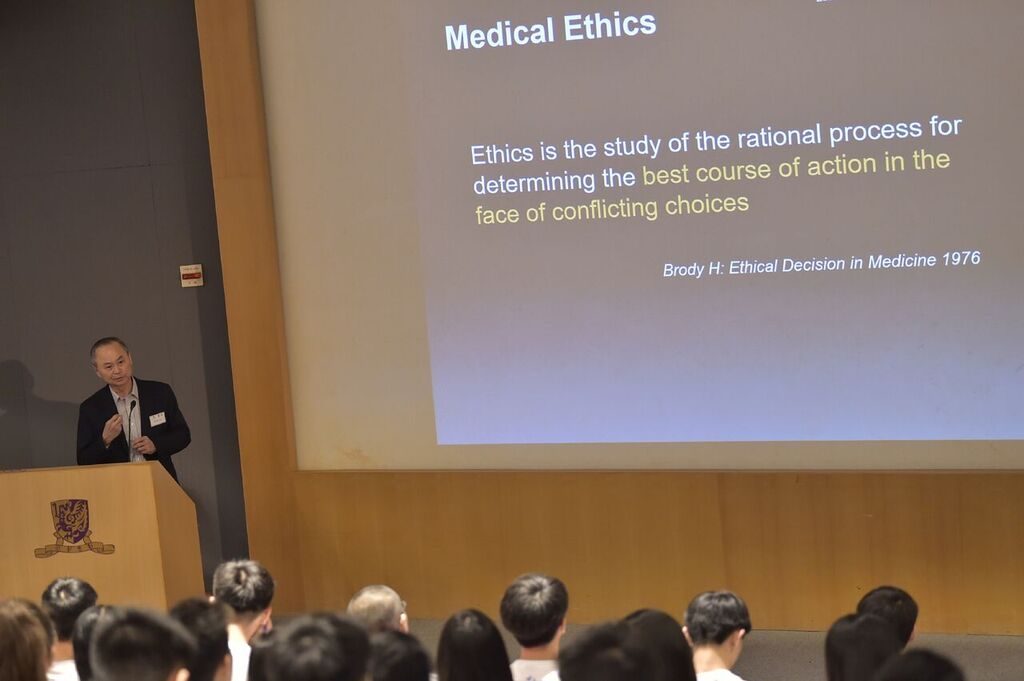 Professor T.F. Fok, a professor of paediatrics, introduced the concept of bioethics in his lecture, discussing medical dilemmas and other controversial issues with students. Students also took part in the endoscopy video workshop and watched video clips of endoscopic surgeries. In addition, Professor B.S. Lai simulated a "flipped classroom" session on human liver with students of which they could have a taste of learning as a CUHK medical student.
Day 2 – Day 3 Afternoon
A total of 166 students were divided into various groups and attended two doctor shadowing sessions. They were attached to doctors of different sub-specialities, encompassing internal medicine, general surgery and oncology, to name a few. Students were given chances to debunk myths and gain new insights of the daily routine of doctors working in public hospitals.
Day 4 Morning
Professor Joseph J.Y. Sung, the Vice-Chancellor and President of the CUHK gave a lecture on medicine and humanity at the Chinese University of Hong Kong. Moreover, a lecture on silent teachers was given to students and they visited the dissection laboratory afterwards.
Day 5 Morning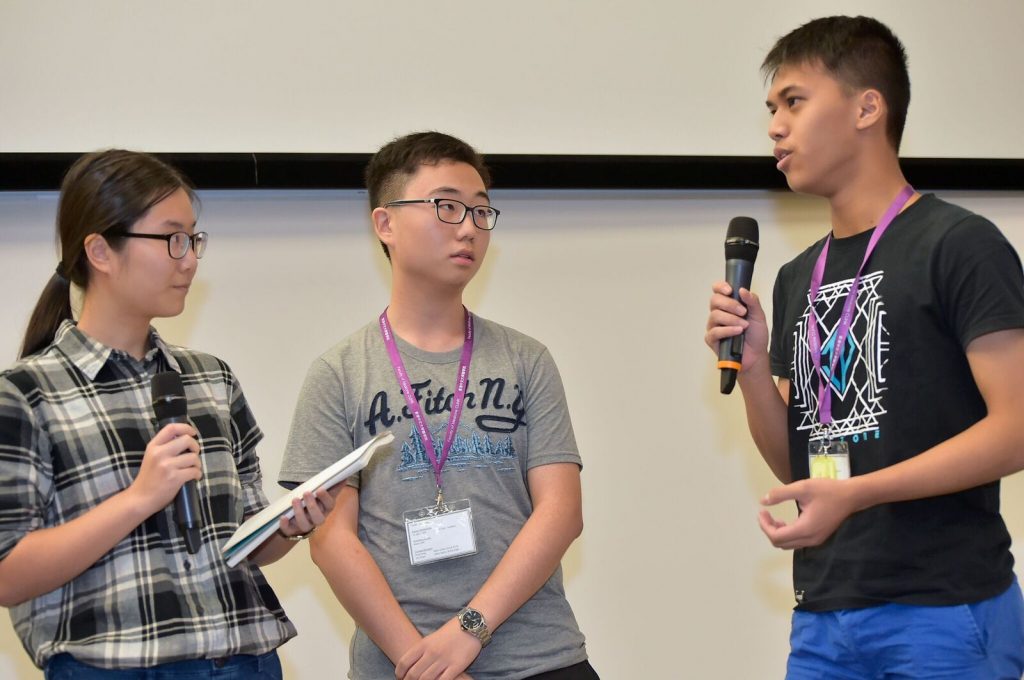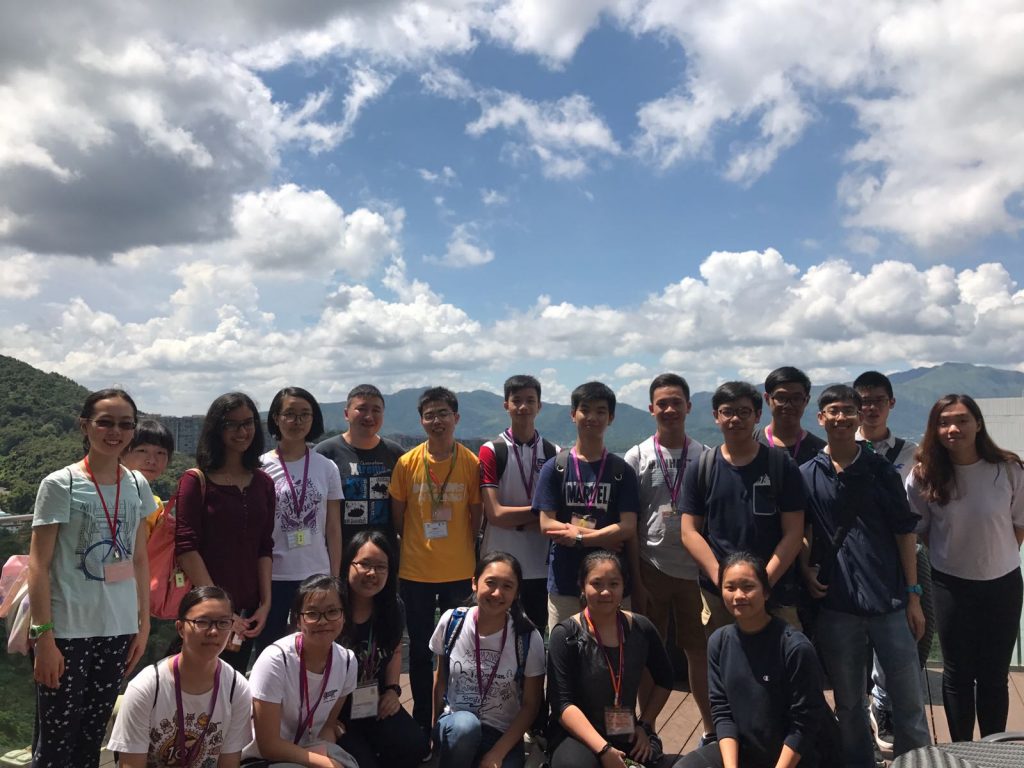 All Images Copyright © 2017 The Chinese University of Hong Kong. All Rights Reserved.