Two F6 (2014-15) students from our school (F5D KWAN Pak Ki Felix and F5E LAU Priscilla) were selected to attend the five-day-program, named Summer Clinical Attachment Programm in the Faculty of Medicine of CUHK during the summer holiday 2015.
Day 1 Morning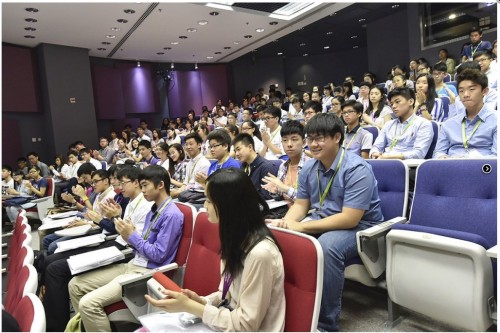 An introductory lecture in a lecture theatre of the Prince Of Wales Hospital when the six-year-course of medical curriculum was introduced to the students.
Day 1 afternoon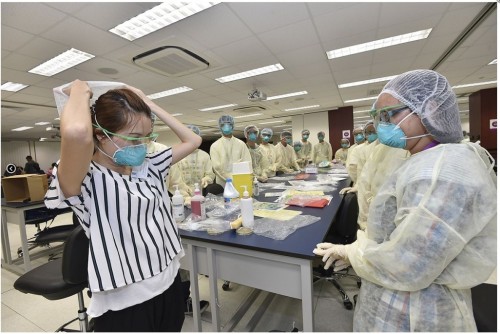 Students attended a workshop in which they were taught how to wear surgical gowns as well as apply aseptic techniques.
Day 1 afternoon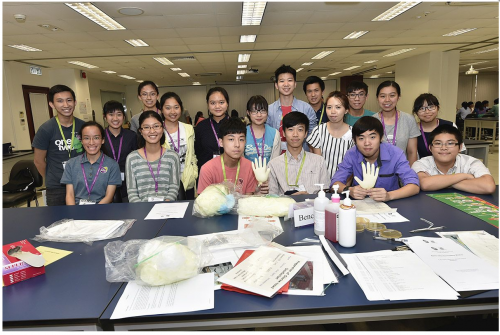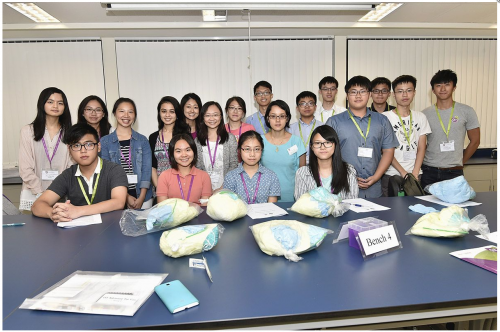 Day 2 – Day 3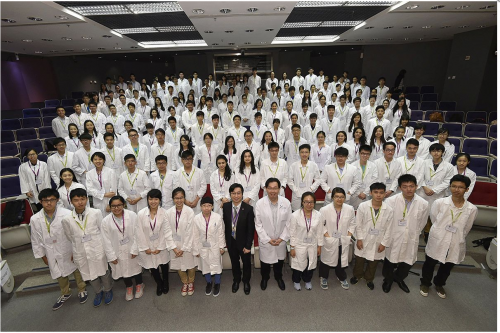 A total of 160 students were divided in group of 2 (80 groups) and atttended the Doctor Shadowing Session showing how doctors work in various sub-specialities, including internal medicine, gernal surgery, cardoithoracic surgery, oncology, etc. Students were able to gain insights of the daily routine of government doctors.
Day 2 morning
A photo with Professor Dennis Lo after his lecture. He shared his experiences of detecting fetal DNA in the plasma of a pregnant mother by using the male chromosome as a marker in 1997.
Day 3 night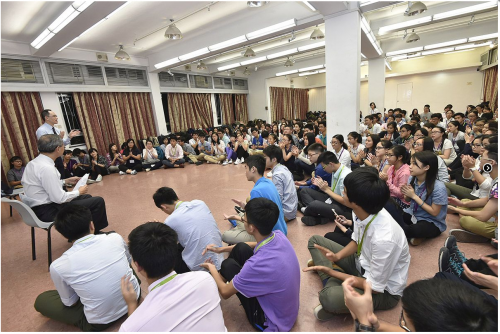 During the lecture of Professor TF Fok, a professor of pediatrics, introducing medical dilemmas when treating patients, students were asked to discuss some controversial issues.
Day 4 was cancelled due to typhoon >_<
Day 5 morning (group presentation)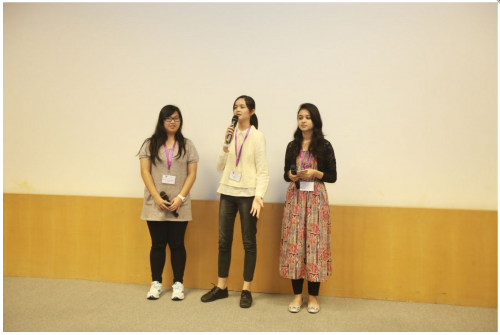 Students taking turns to present their ideas in groups.
Web post 2014-15 CUHK med Summer SCAP