The First Alumni High Table, organized by the SKHTST Career and Life Planning (CLP) Team in collaboration with the Alumni Association (AA) Ltd and the Staff Development Team, was held on October 26, 2018.
The Alumni High Table aims to bond alumni of different years, all current teachers and F5 students. Response from different parties was encouraging, with 133 participants [40 alumni, 28 staff members and 65 students] attending the First Alumni High Table.
Dr Caren LAU (Fitness trainer & sports columnist), Dr WONG Han Qian (Ear, Nose & Throat specialist) and Dr WONG Wing Kuen (Assistant Professor of social & behavioral sciences) and Sunny TSANG Shek Long (HKU Year 4 Medical Student) were invited to share their knowledge and expertise in "Health" in the panel discussion. Following that was meal time when alumni, teachers & F5 students got to know one another.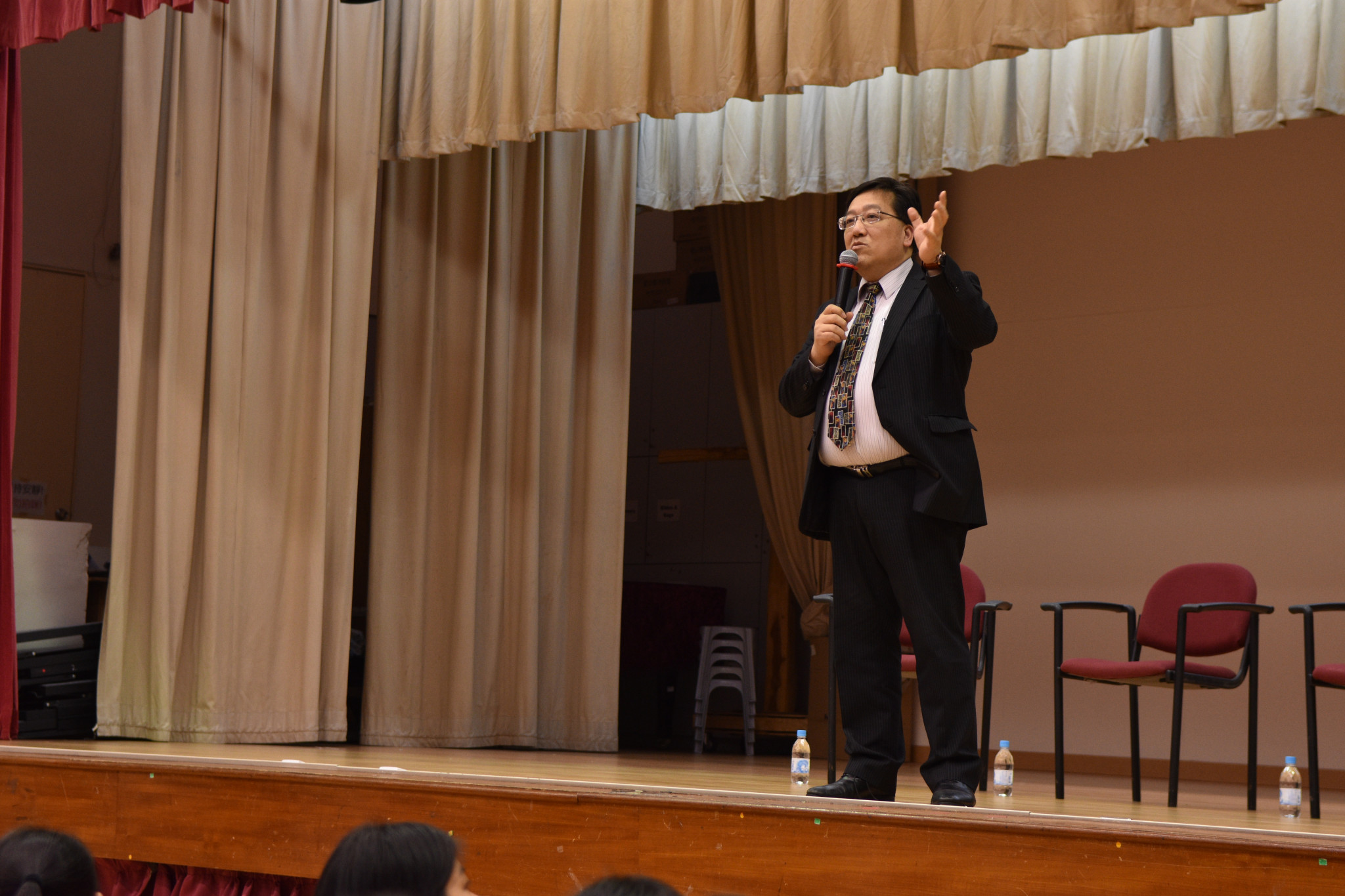 Panel Discussion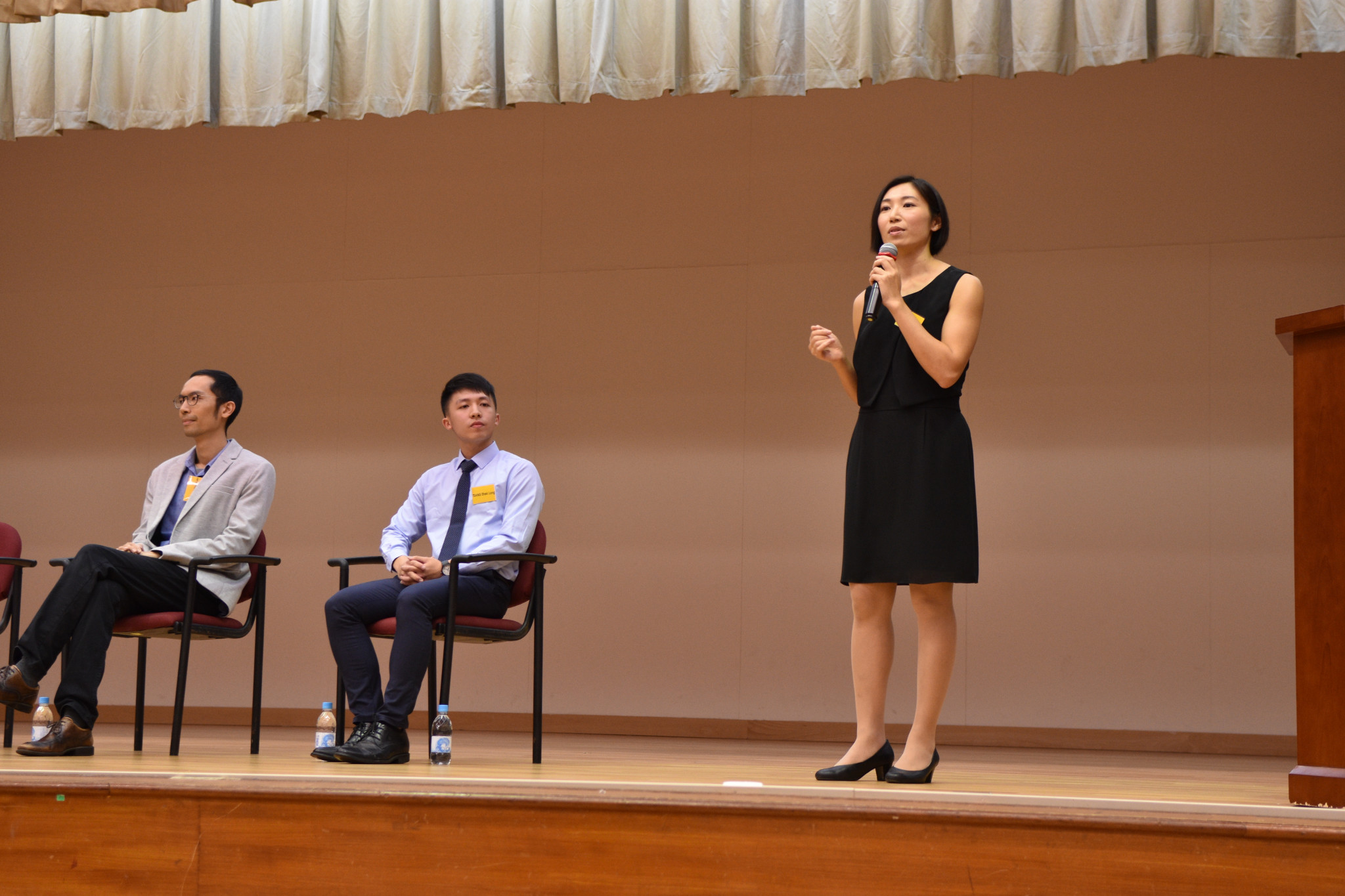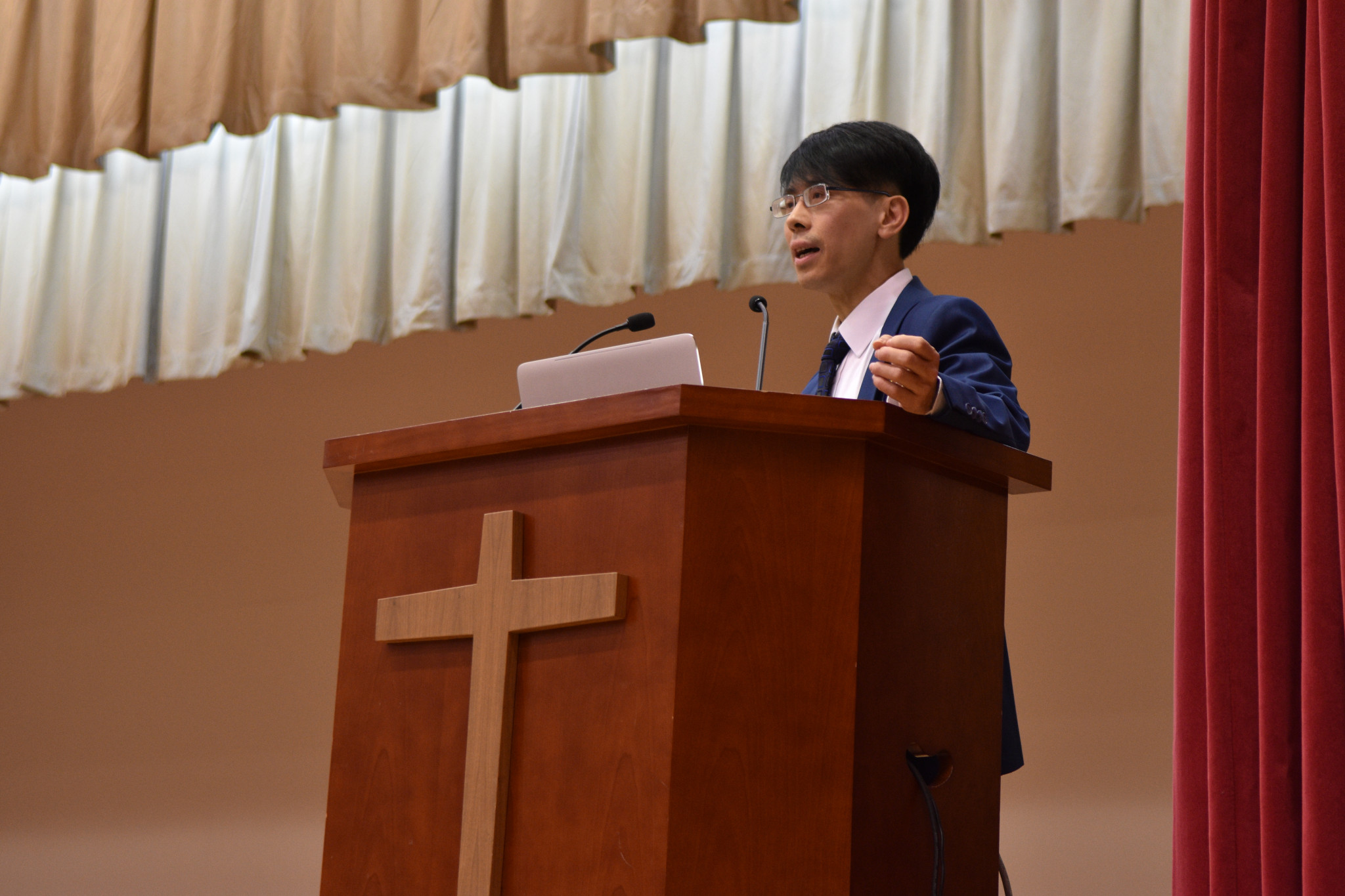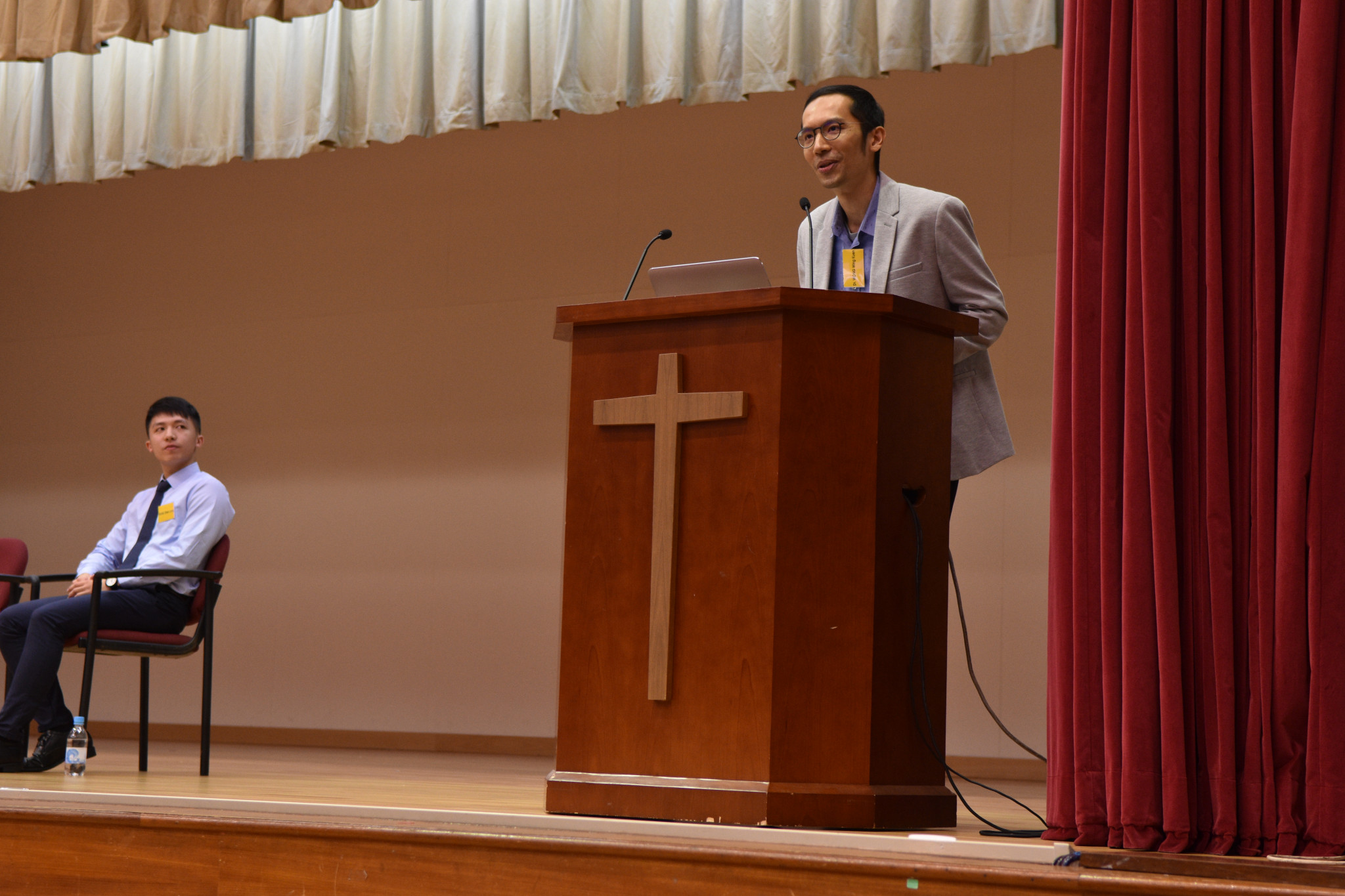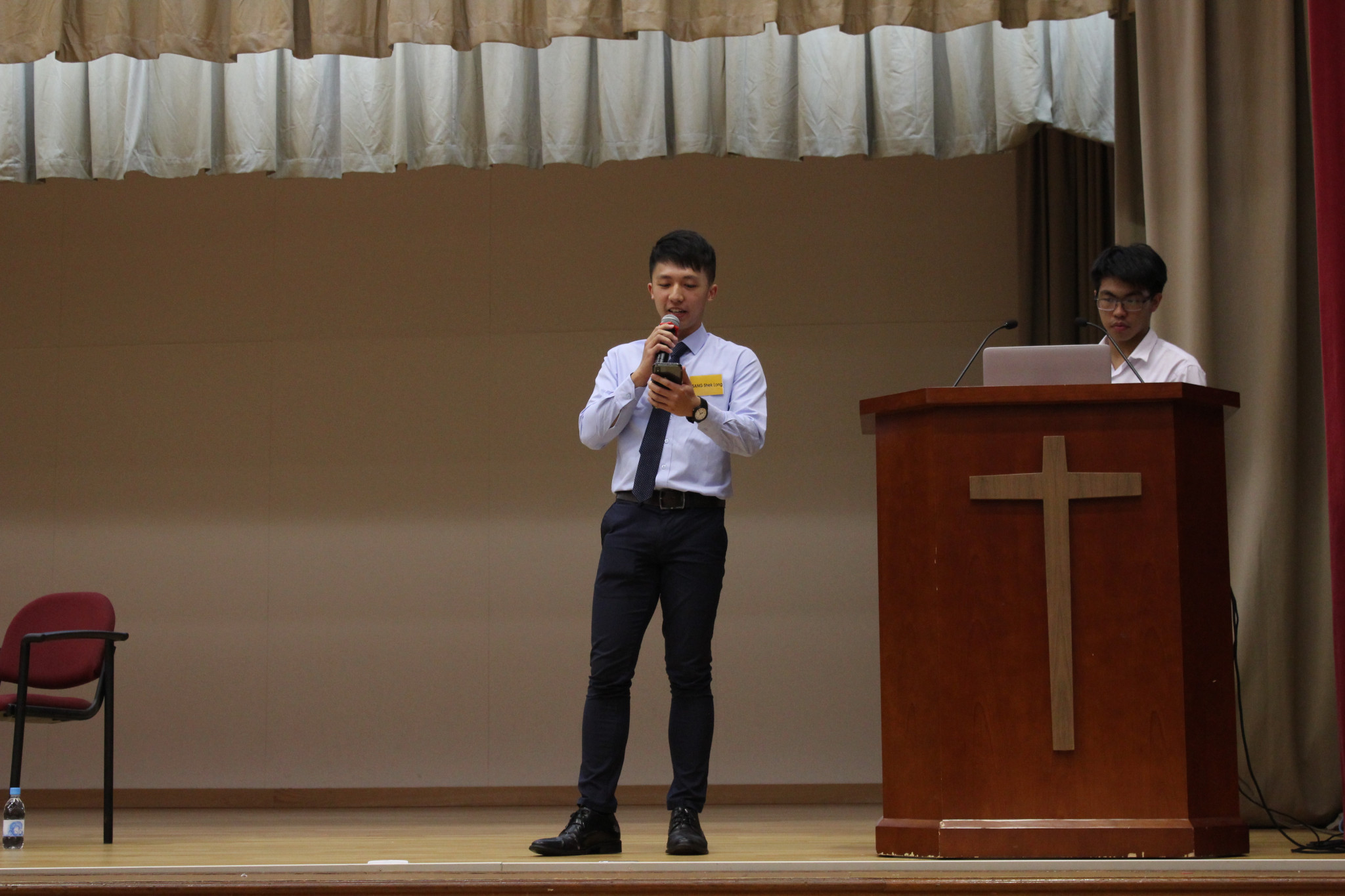 Group Photos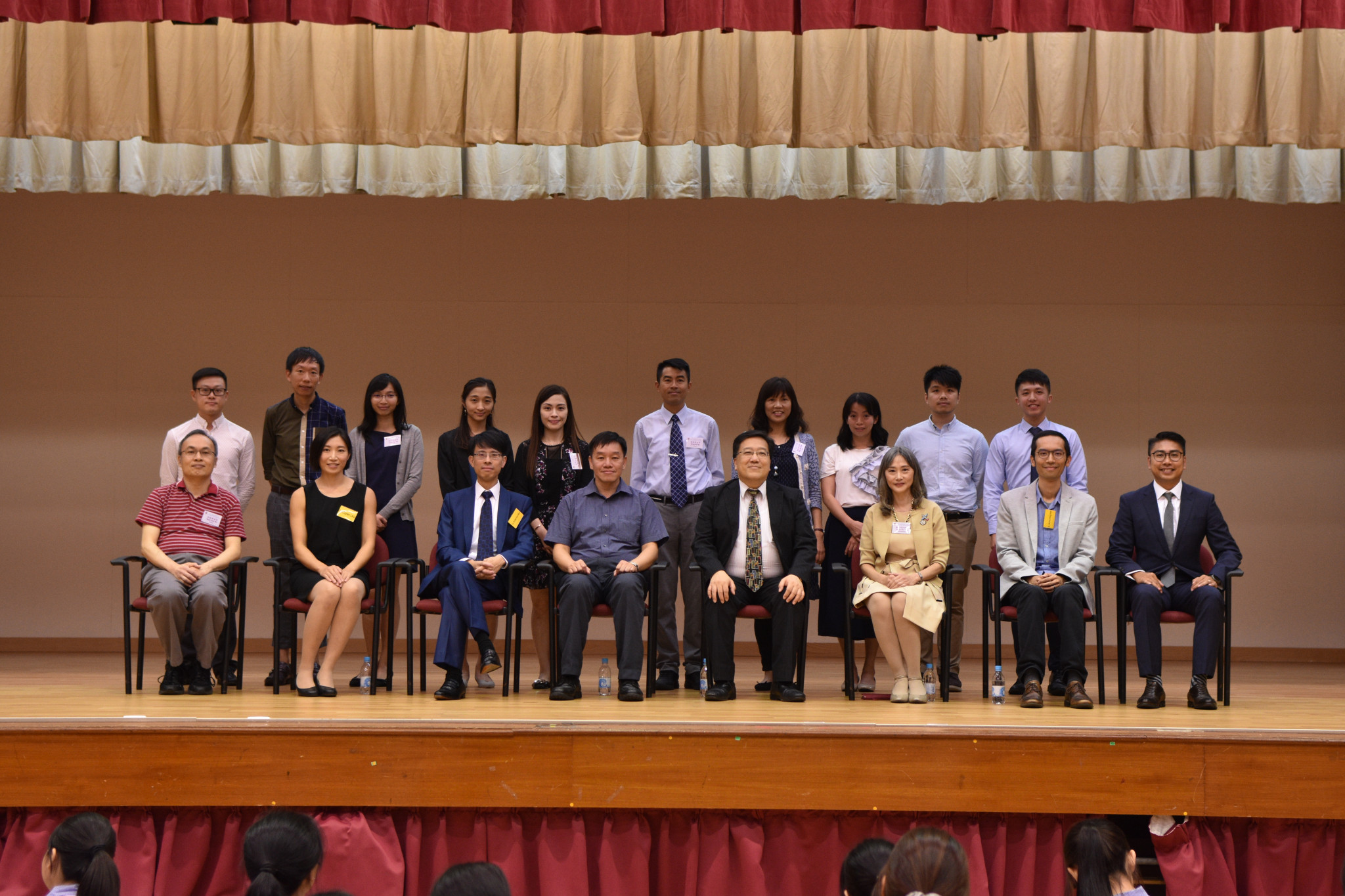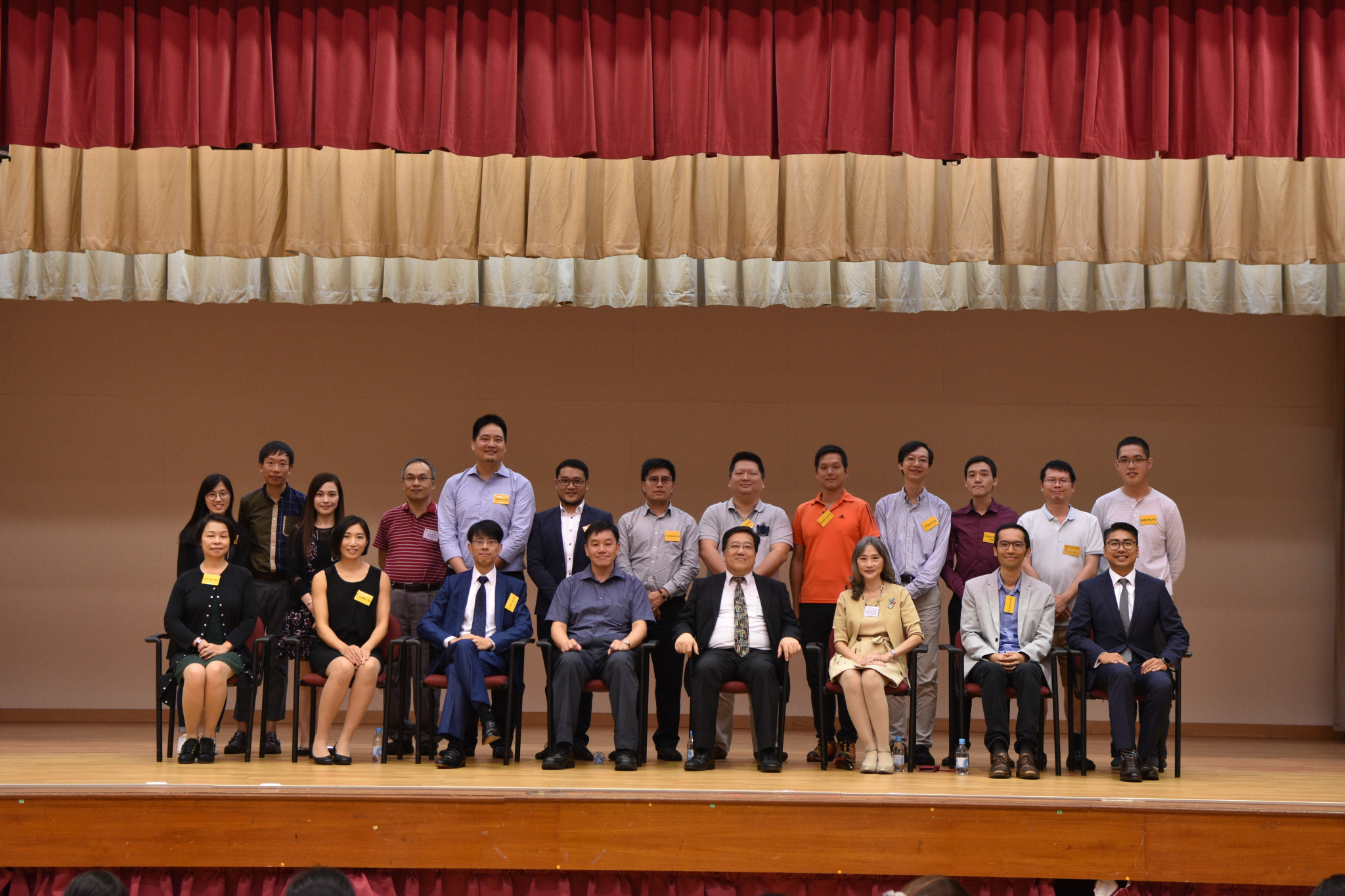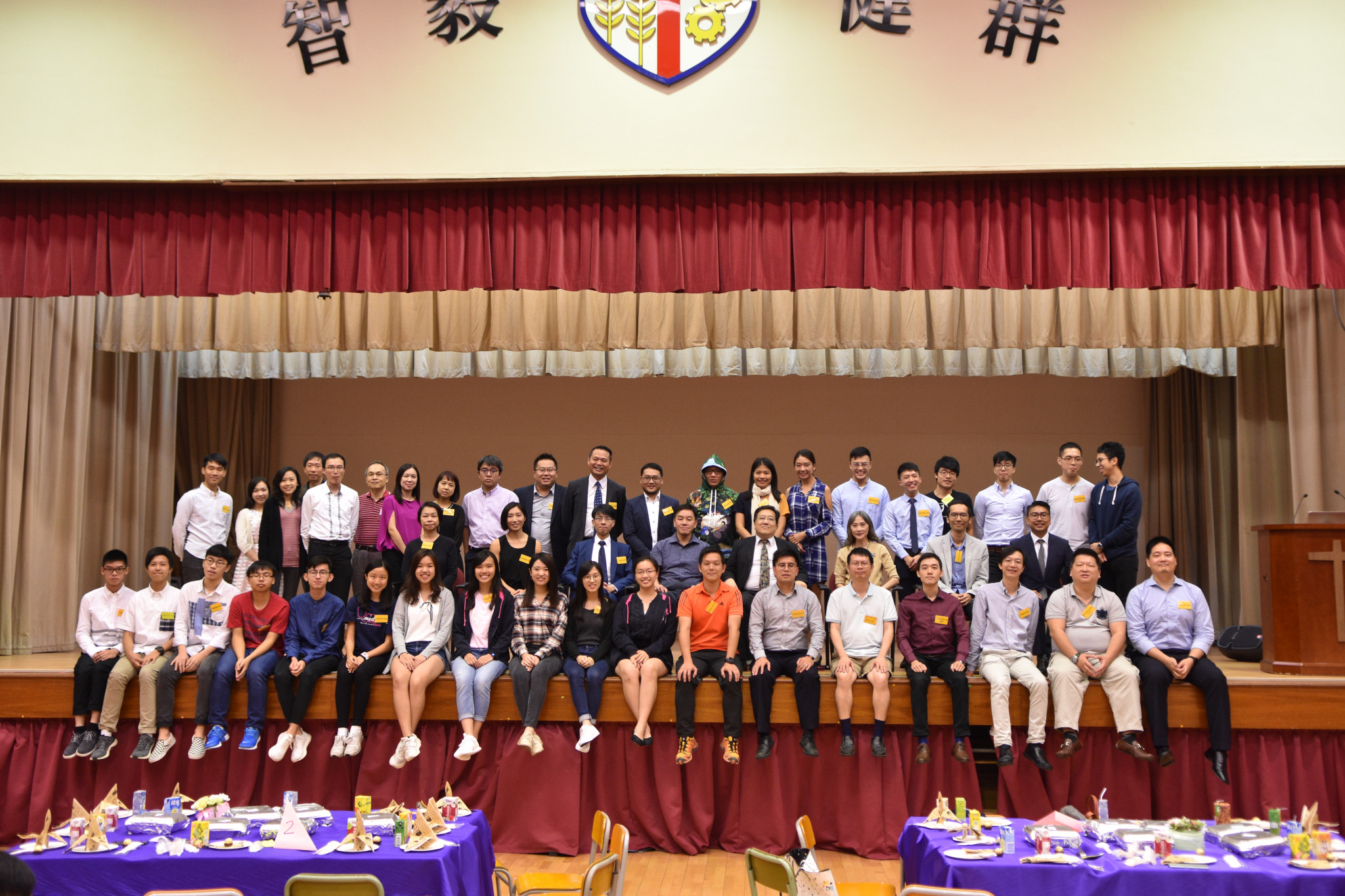 | | |
| --- | --- |
| | Name |
| Alumni | LUNG Hoi Yan Connie |
| Alumni | YIP Wan Ting Wendy |
| Alumni | WONG Yue Hon |
| Alumni | NG Tsz Ying |
| Teacher | WONG Kam Man |
| Teacher | FAN Ho Yan |
| Student | KWAN WING SZE |
| Student | LAI HEI LAM |
| Student | WONG SAU KUEN |
| Student | LAU CHUNG HIN |
| Student | WONG YUET TO |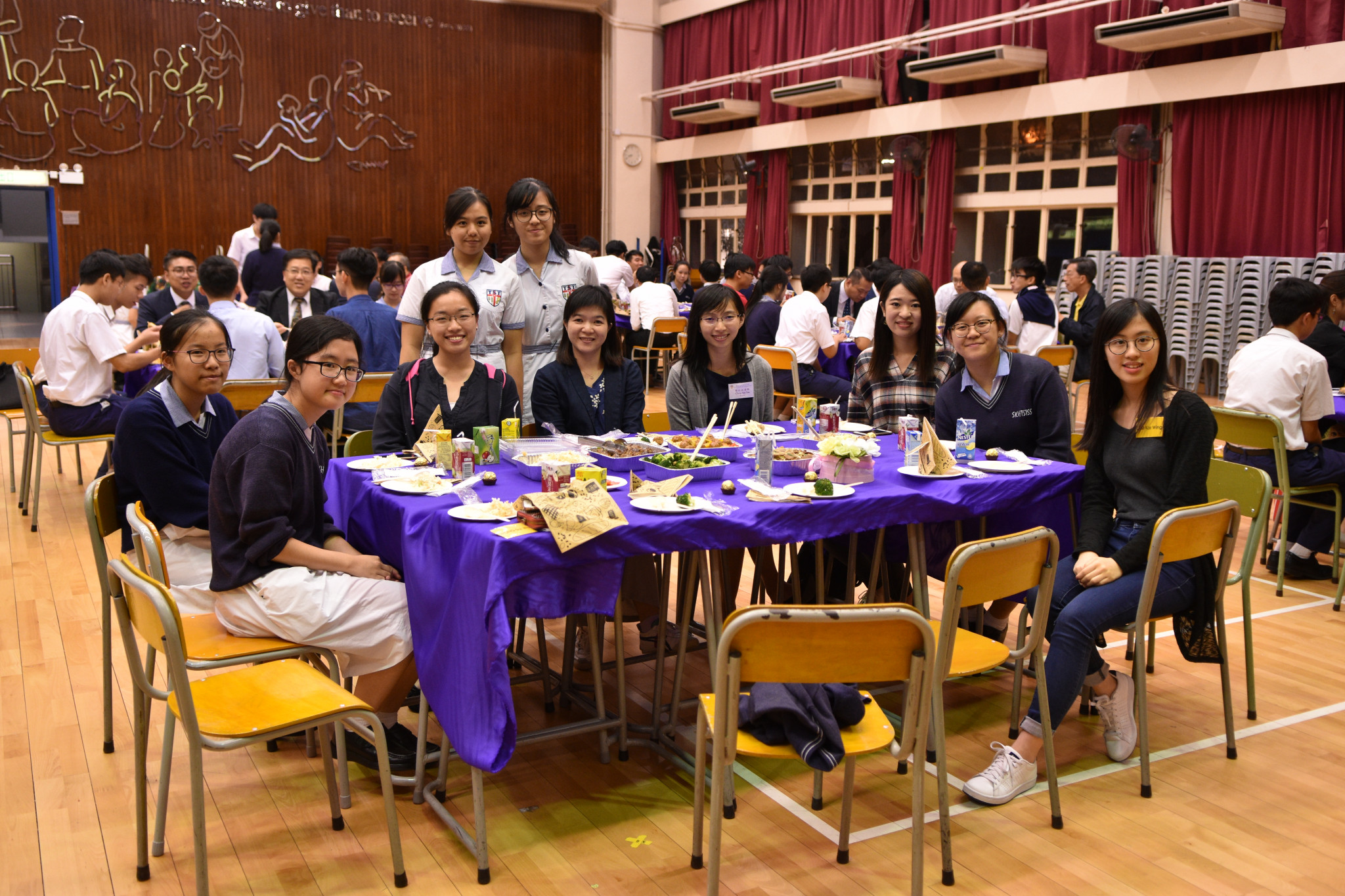 | | |
| --- | --- |
| | Name |
| Alumni | LAM Kar Wing |
| Alumni | CHAN Hiu Yan |
| Alumni | WONG Sui Wa |
| Teacher | CHENG Yan Yan |
| Teacher | LIU  Suet Ling |
| Student | CHAU KEI YIN |
| Student | CHEUNG KA PAK |
| Student | CHOW HIU YAN |
| Student | CHUNG HOI KEI |
| Student | CHUNG WAI YAN |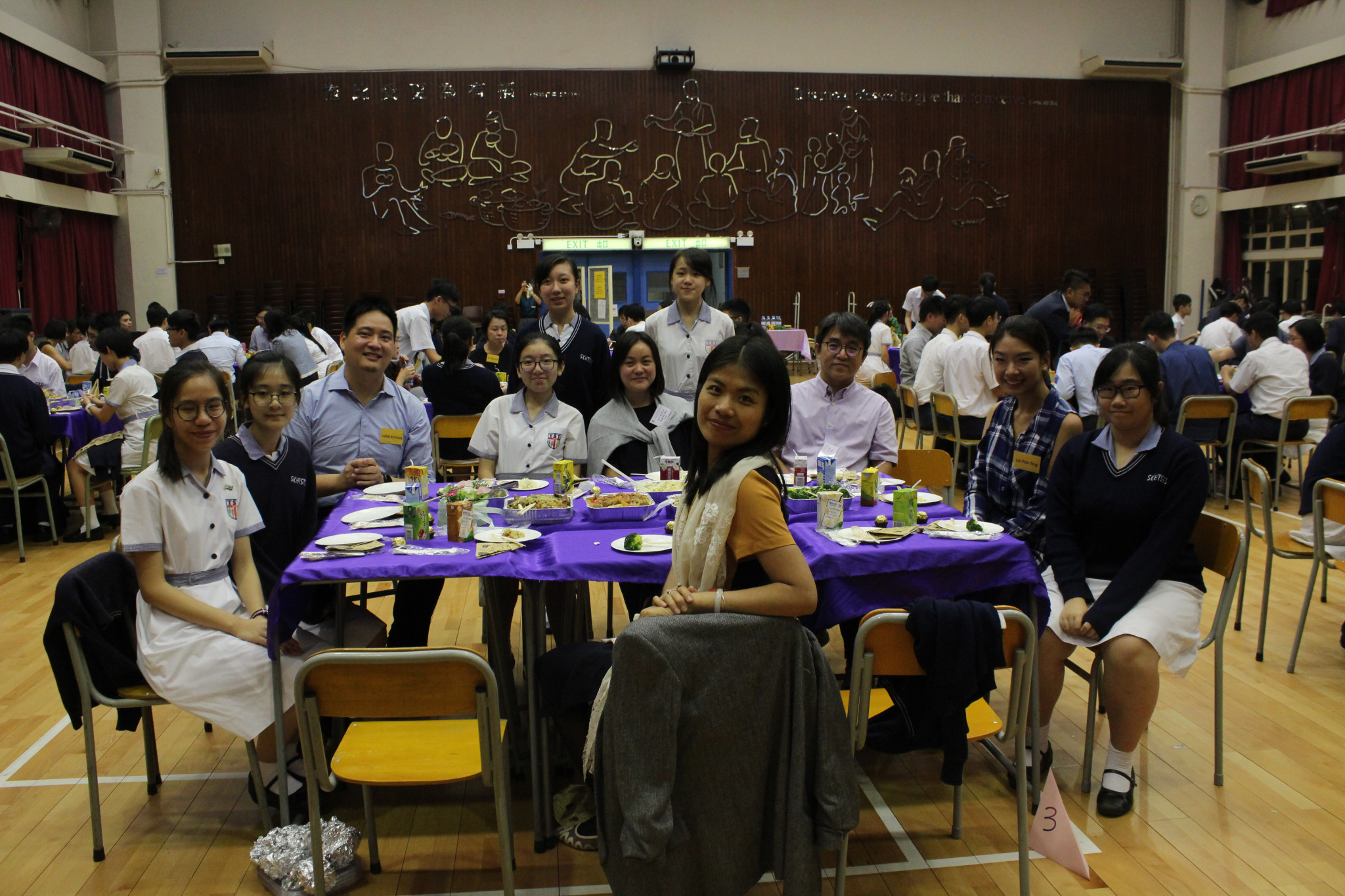 | | |
| --- | --- |
| | Name |
| Alumni | CHUNG Wai Keung |
| Alumni | LAI Pan Ting |
| Alumni | TAM Ngai Lai |
| Alumni | CHEUNG Chun Lun Alan |
| Teacher | SHEK Ting |
| Teacher | HUNG Siu Man |
| Student | HO WING YU |
| Student | KWAN YI NGA |
| Student | LAM HO CHING |
| Student | LAW SIK WING |
| Student | LIU SUM YIN |
| Student | NG YEE LING |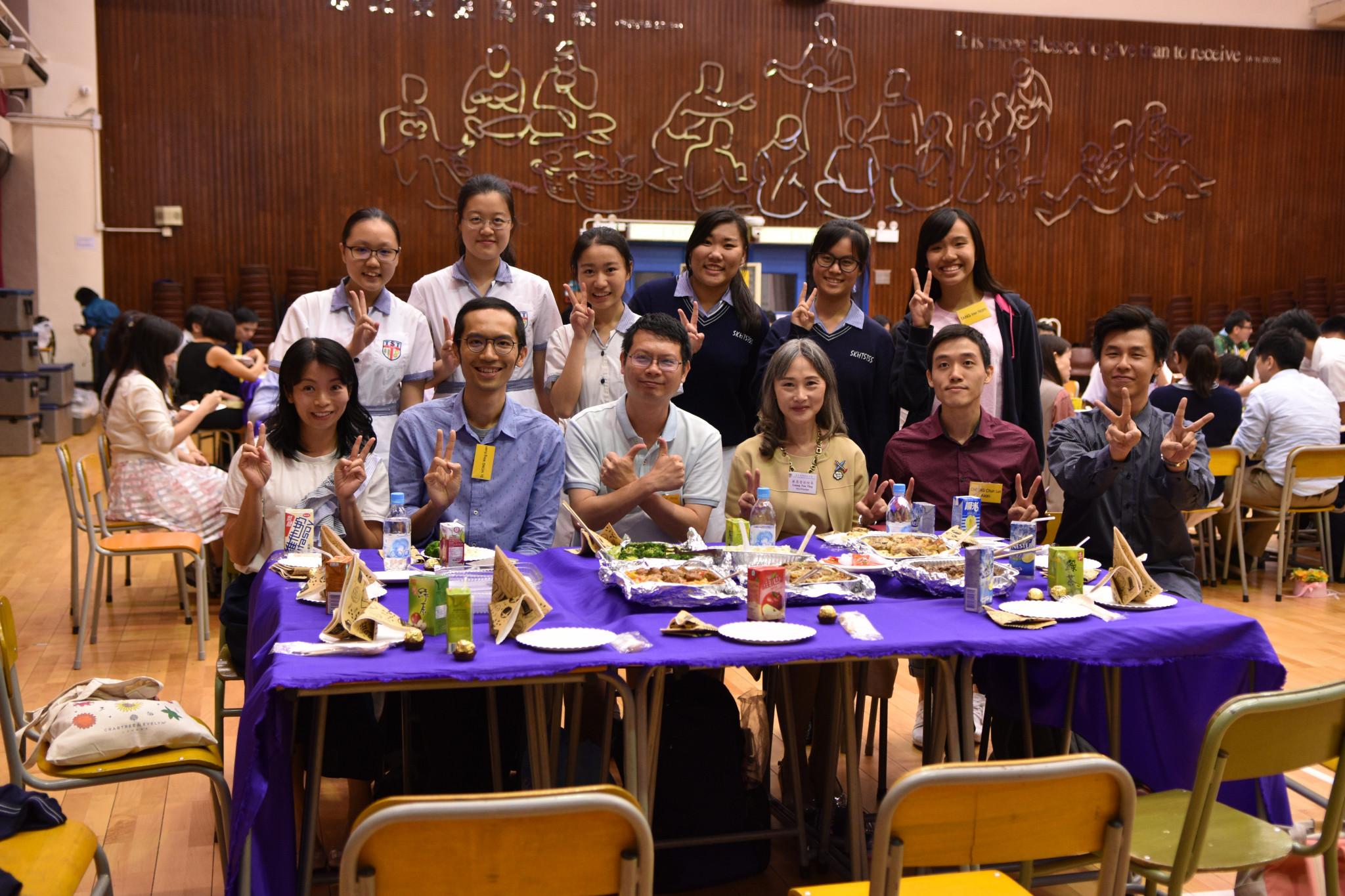 | | |
| --- | --- |
| | Name |
| Alumni | Dr. WONG Wing Kuen |
| Alumni | TANG Hei Nam |
| Alumni | YIM Chun Pang |
| Vice-Principal | TAM LEUNG Yen Ying |
| Teacher | TANG Wai Tung |
| Teacher | LAU Wai Fung |
| Student | OR WING SUM |
| Student | WONG SUM YEE |
| Student | WONG YEE CHING |
| Student | YICK YU SZE |
| Student | YU HOI LAM |
| Student | TSANG CHAK MING |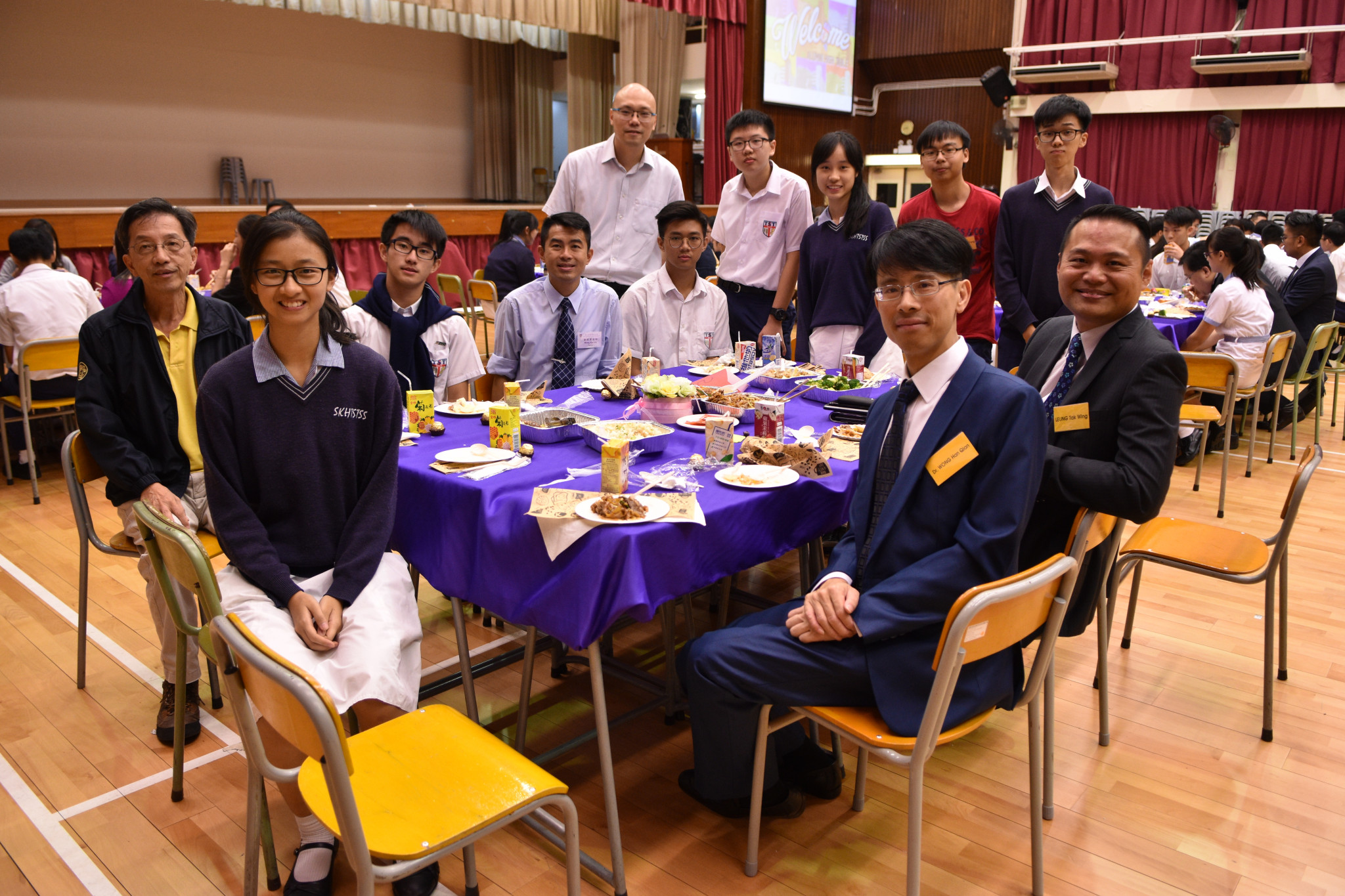 | | |
| --- | --- |
| | Name |
| Alumni | Dr. WONG Han Qian |
| Alumni | TSANG Cheuk Fung Gordon |
| Alumni | LEUNG Tak Wing |
| Teacher | WOO Sir |
| Teacher | WONG Kin Wa |
| Teacher | MA King Man |
| Student | CHONG KI CHAK |
| Student | LAU CHUN HEI |
| Student | NG TSZ KIT |
| Student | YAU CHUN FUNG |
| Student | HO PIK YUI |
| Student | CHUNG FONG SZE |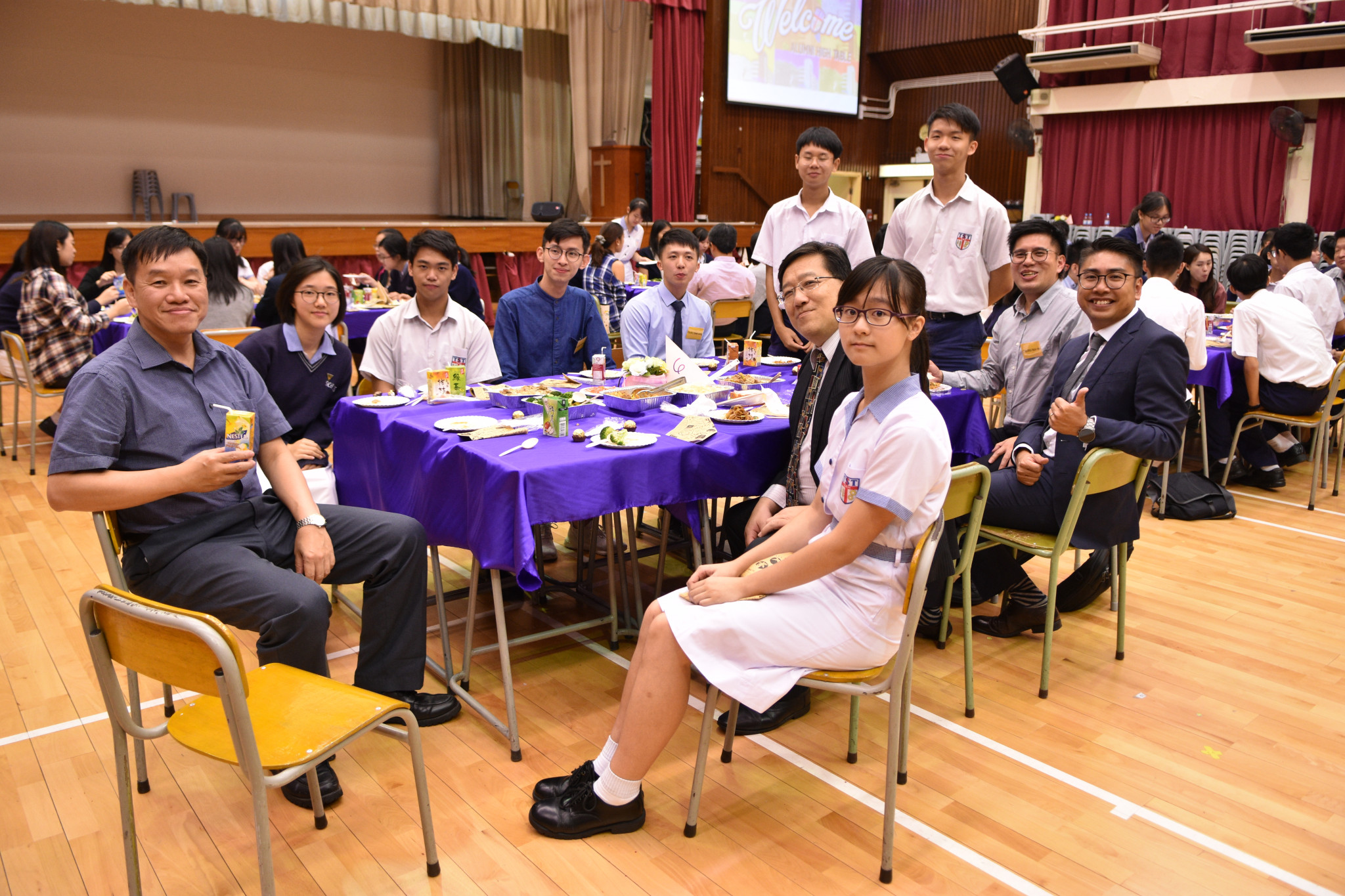 | | |
| --- | --- |
| | Name |
| Alumni | WONG Po Kwan |
| Alumni | FAN Siu Pong |
| Alumni | CHEUNG Man Hin |
| Principal | WANG Yu-Tai Jaxon |
| Vice-Principal | LAM Chi Keung |
| Student | CHAN KA HIN |
| Student | CHENG CHUN FAI |
| Student | CHEUNG KA HO |
| Student | CHEUNG NGO CHING |
| Student | CHU LAI MING |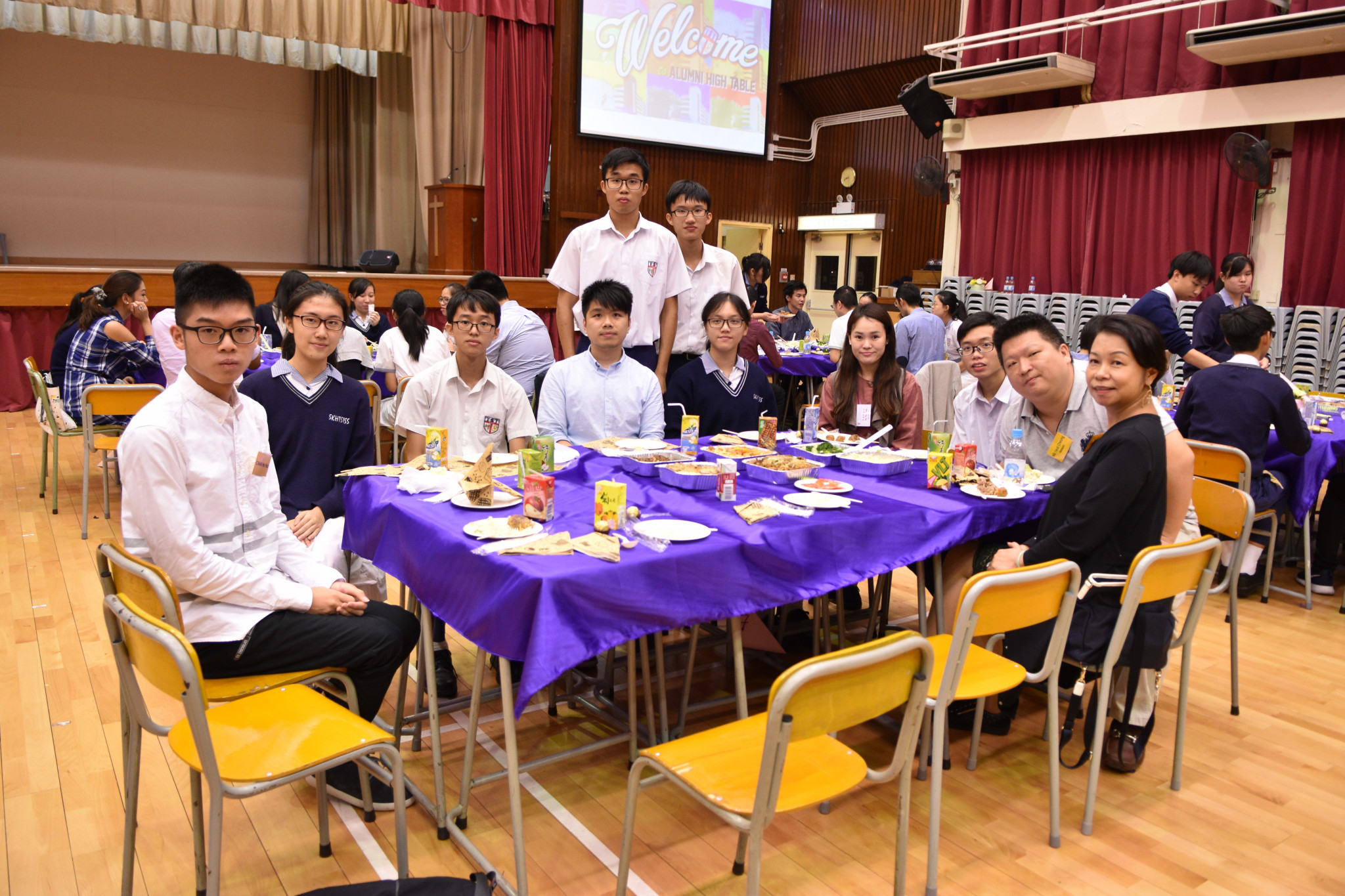 | | |
| --- | --- |
| | Name |
| Alumni | KO Suk Wa |
| Alumni | Nelson NG Yeuk Cheung |
| Alumni | TSANG Shek Long |
| Alumni | CHAN Ho Wai |
| Teacher | NG Yan Tung |
| Teacher | LI Wai Tung |
| Student | TSUI WING TUNG |
| Student | WONG SING KA |
| Student | CHEUNG KA FUNG |
| Student | LAM CHAM YAN |
| Student | LAU CHUN HEI |
| Student | LAU PAK LIM |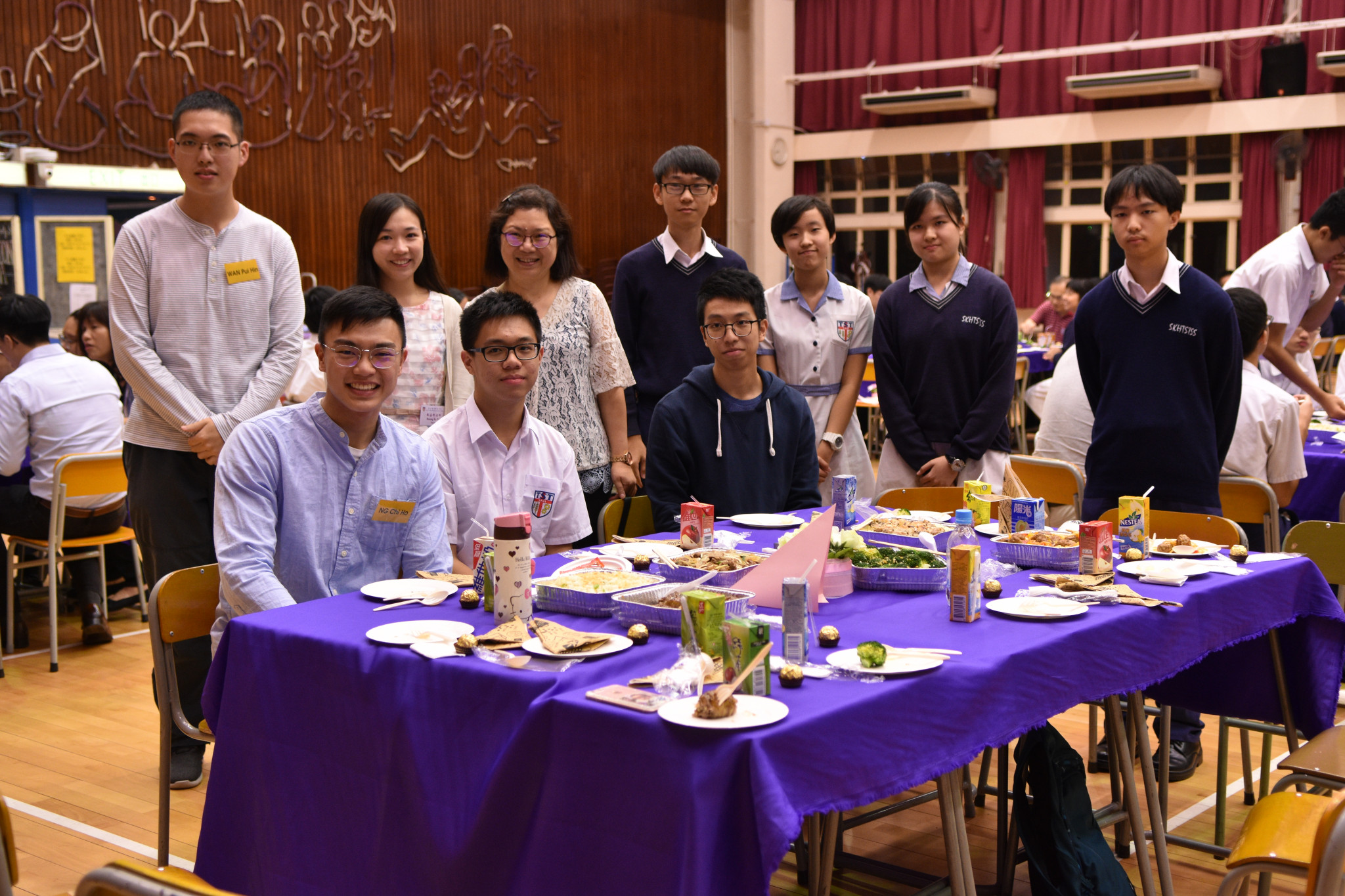 | | |
| --- | --- |
| | Name |
| Alumni | NG Chi Ho |
| Alumni | WAN Pui Hin |
| Teacher | LAU Shuk Kuen |
| Teacher | KWONG Ka Yan |
| Student | LIU MAN KI |
| Student | TANG HIU LAM |
| Student | LEE PAK HIM |
| Student | LEE WAI KIN |
| Student | LI YU CHEONG MASON |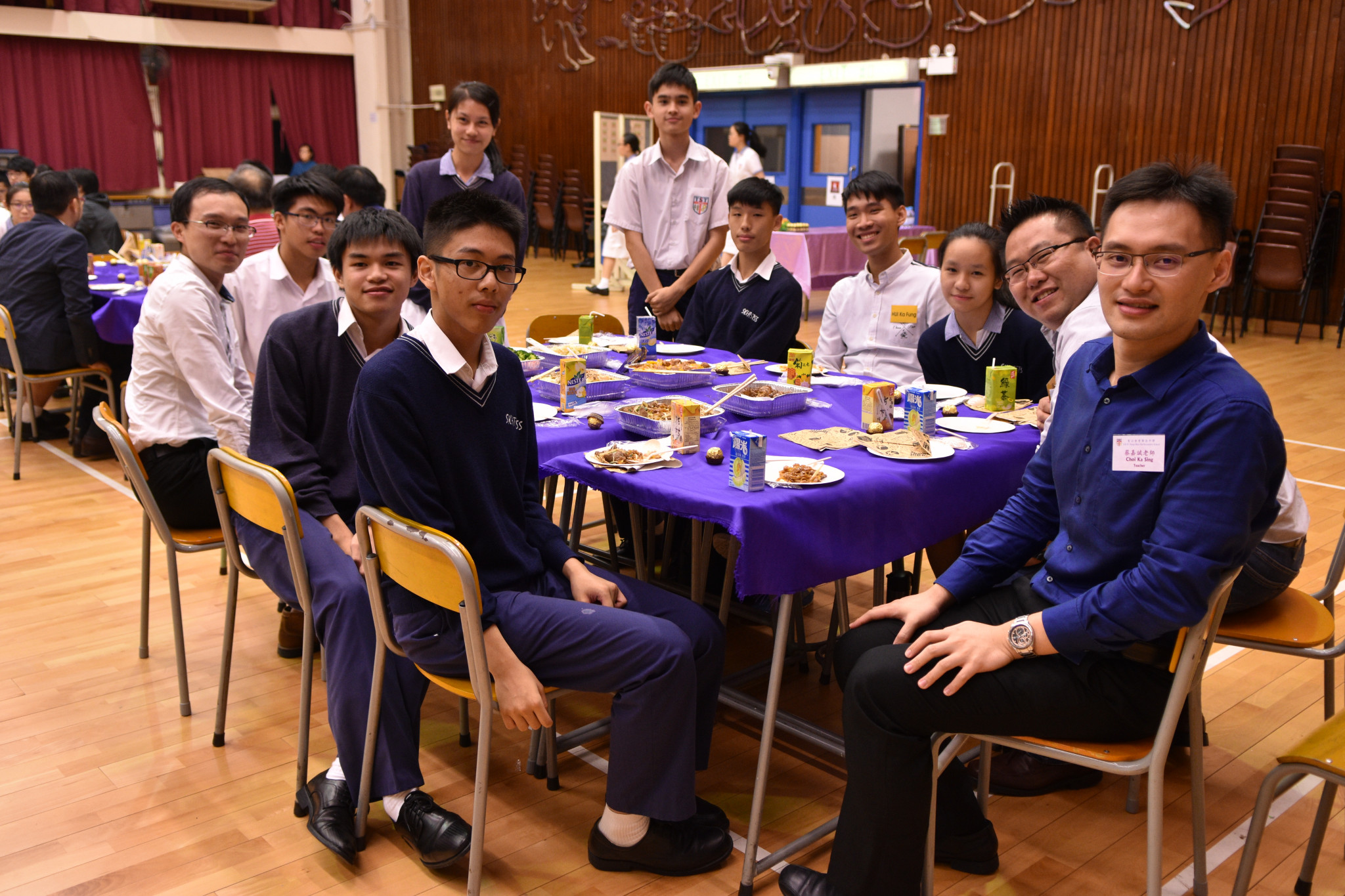 | | |
| --- | --- |
| | Name |
| Alumni | Wong Ting Kwan |
| Alumni | HUI Ka Fung |
| Alumni | Cheung Chuen Man |
| Teacher | LOK Wan Kin |
| Teacher | CHOI Ka Sing |
| Student | KWONG CHING YI |
| Student | LAW PAK HEI |
| Student | LAU YUEN CHI |
| Student | CHAN TIN LONG RYAN |
| Student | HO CHUN HIM |
| Student | LAI WING YEE |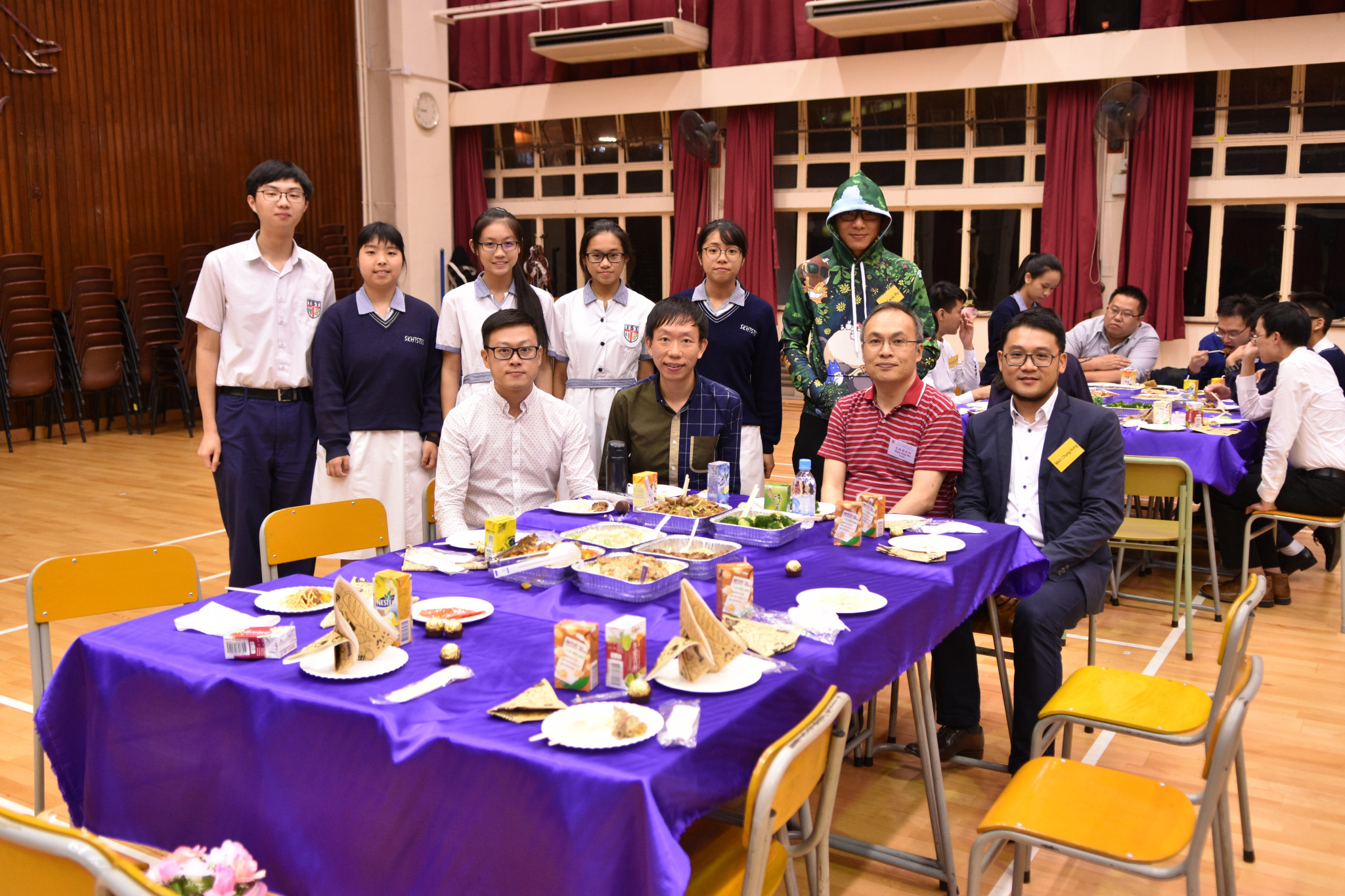 | | |
| --- | --- |
| | Name |
| Alumni | Ting Tsz Hin Gary |
| Alumni | LIU Kwok Piu |
| Alumni | MAK Chung Hong |
| Teacher | CHOW Son I |
| Teacher | SHUM Kam Wa |
| Teacher | WAI Hin Fung |
| Student | TAM PUI YU |
| Student | TSOI TSZ YING |
| Student | WONG ANNABELLE |
| Student | LI SHING YICK |
| Student | YICK FIONA WING TING |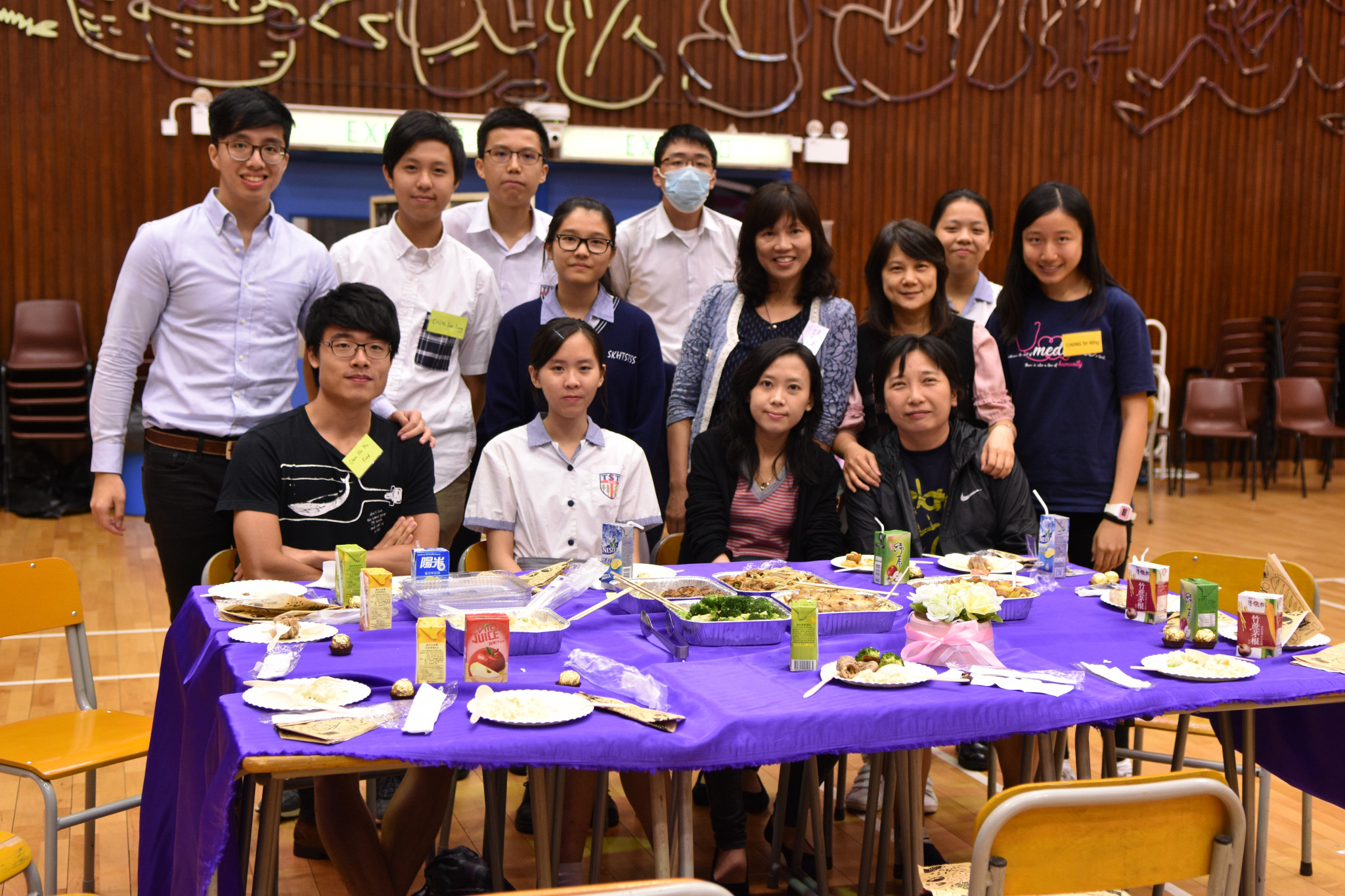 | | |
| --- | --- |
| | Name |
| Alumni | CHUNG Tin Wing |
| Alumni | Fred CHAN |
| Alumni | CHENG Long Ching Evelyn |
| Teacher | Seto Sui Chun |
| Teacher | LAU Wai Ping |
| Student | HO NGA WUN |
| Student | LIU CHEUK HIM |
| Student | LUI CHUN WAI |
| Student | MOK TSZ YAN |
| Student | HUNG HIU CHING |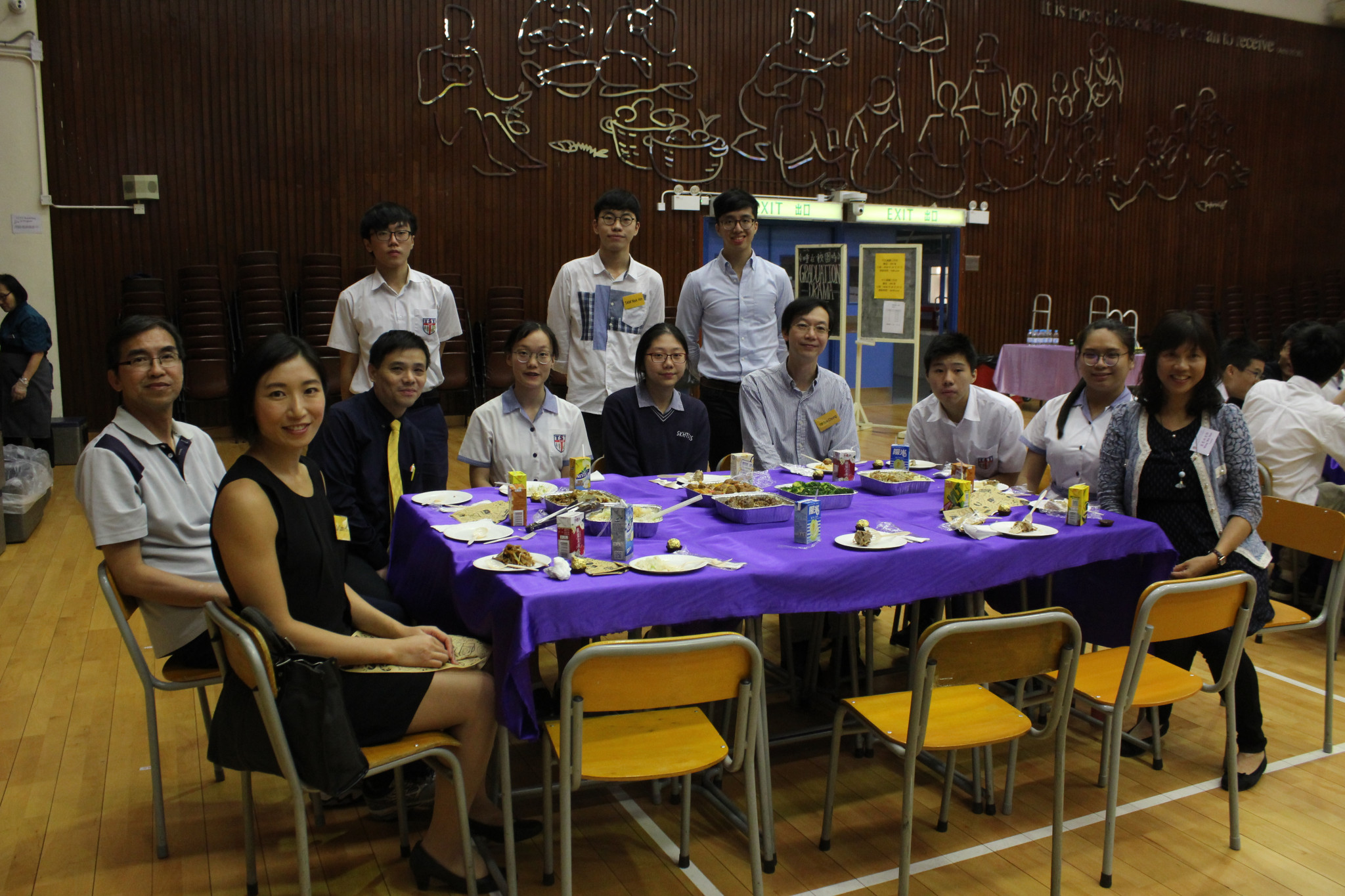 | | |
| --- | --- |
| | Name |
| Alumni | YIU Ka Sing Kevin |
| Alumni | Tam Nok Hin |
| Alumni | Dr Caren LAU |
| Alumni | YIP Sze Chung |
| Teacher | FUNG Wing Hong |
| Teacher | WONG Wai Shan |
| Teacher | LAU Kwan Shu |
| Student | TSOI YAM KIN |
| Student | CHEUNG KIN YI |
| Student | JIANG SU |
| Student | TAM CHI CHING |
| Student | LAU TSZ YI |
For more photos, please visit:
https://drive.google.com/drive/folders/1LnYakKKZ8Y9GBnBIqfEojiIo4Bc_YjtS?usp=sharing
First Alumni High Table on Oct 26, 2018