A Medical Reunion Dinner initiated by an alumni doctor took place on June 4, 2010. As it was a Friday, most alumni medical personnel had to be on call. It was an enjoyable casual gathering for those able to attend the Reunion.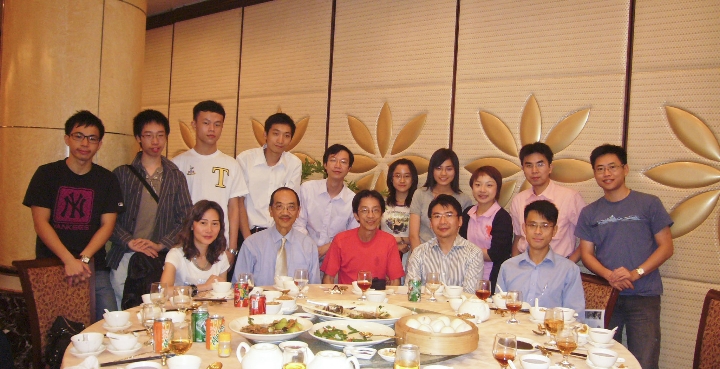 From left to right:
Front row: Mrs Tam (Advisor of AA Ltd.), Mr Tong (Hon Advisor of AA Ltd.), Mr Woo (retiring in summer 2010), Dr Cheung Kai Yin, Dr Wong Han Qian
Back row: Dr Ma Sze Ho, Harry Lee (mentee), Hung Wai (mentee), Dr Cheng Ho Tik, Chris Yip (Chairman of AA Ltd.), Kwok Yuen Na (5th year medical student), Cheung Ka Man (5th year medical student), Dr Tang Sui Man, Dr Hung Lik Hang, Dr Cheung Chuen Ho
>> For more photos, click here.
Any alumni wishing to initiate a dinner fro your profession/year of graduates could email the AA Ltd viaalumni@skhtst.edu.hk.
The AA Ltd would try their best to contact the alumni though it cannot promise success.