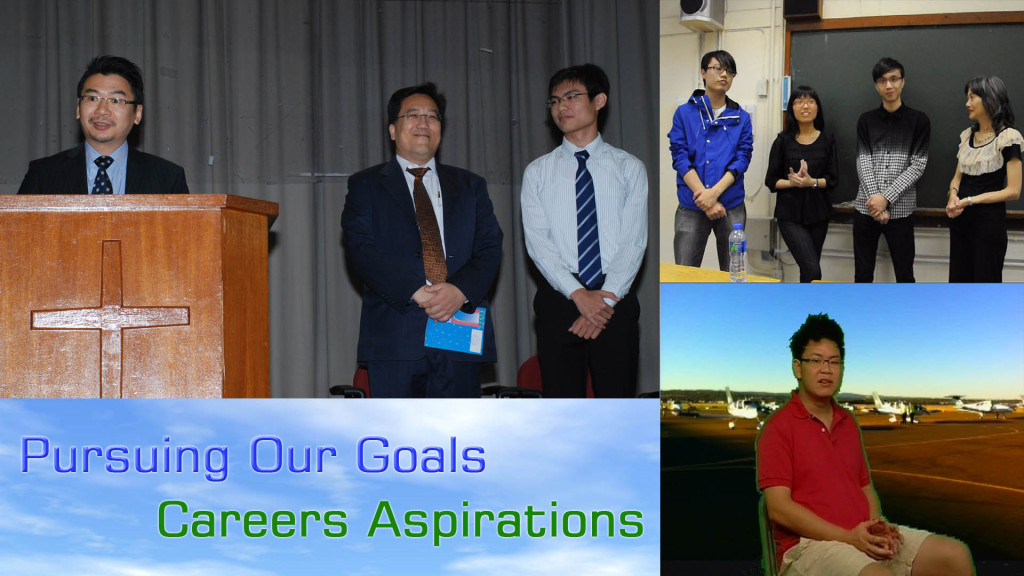 Alumni graduating in different generations coming back to their alma mater and speaking to the whole school on "Pursuing our goals: careers aspirations".
On Nov 25, 2011, videos of Ron Chan Long Huen, now an air pilot in training, and three alumni working in investment banks: German Cheung Ming Lin, Justina Cheung Yuen ki and Raymond Ho Chung Wai were shown. Following the clips was the speech by Dr Cheung Kai Yin, a specialist in Orthopaedics & Traumatology. Introducing him was an alumnus Charles Leung Hin Cheung, now a first-year medical student.
Their sharing was well received with a Q & A session with Dr Cheung who also helped present awards to current students.
The video clips now uploaded onto the Alumni website!
Alumni Sharing in whole school Assembly