The Alumni Association Ltd has invited two alumni to share their experiences upon graduation from our school.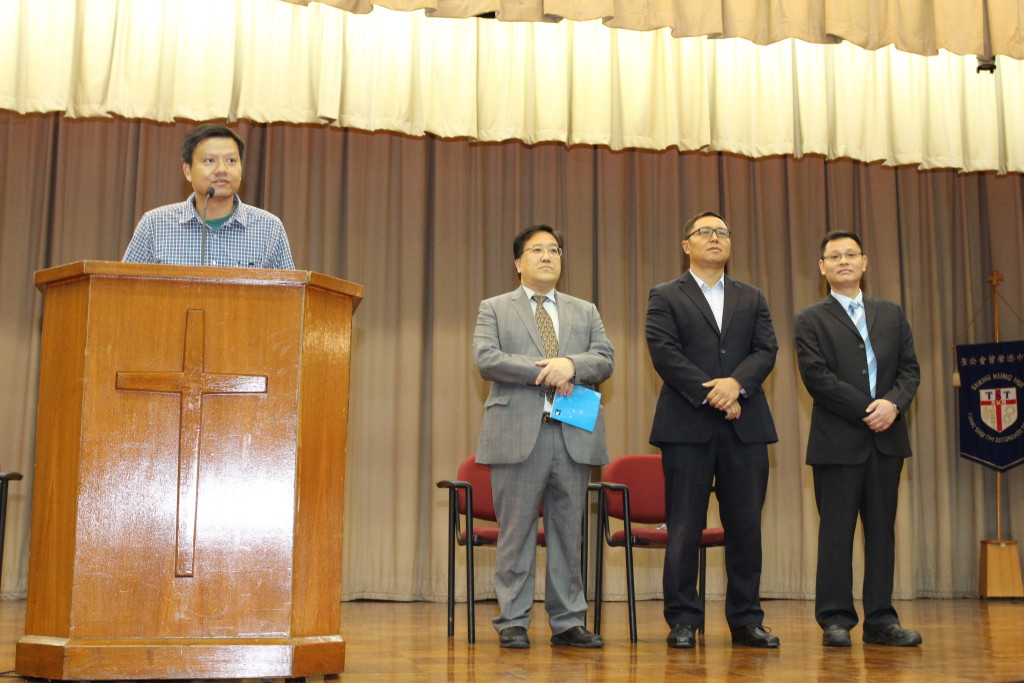 Simon WAN Sai Man, Chairman of the Alumni Association Ltd, introduced them and hosted the Morning Assembly in which the whole school participated.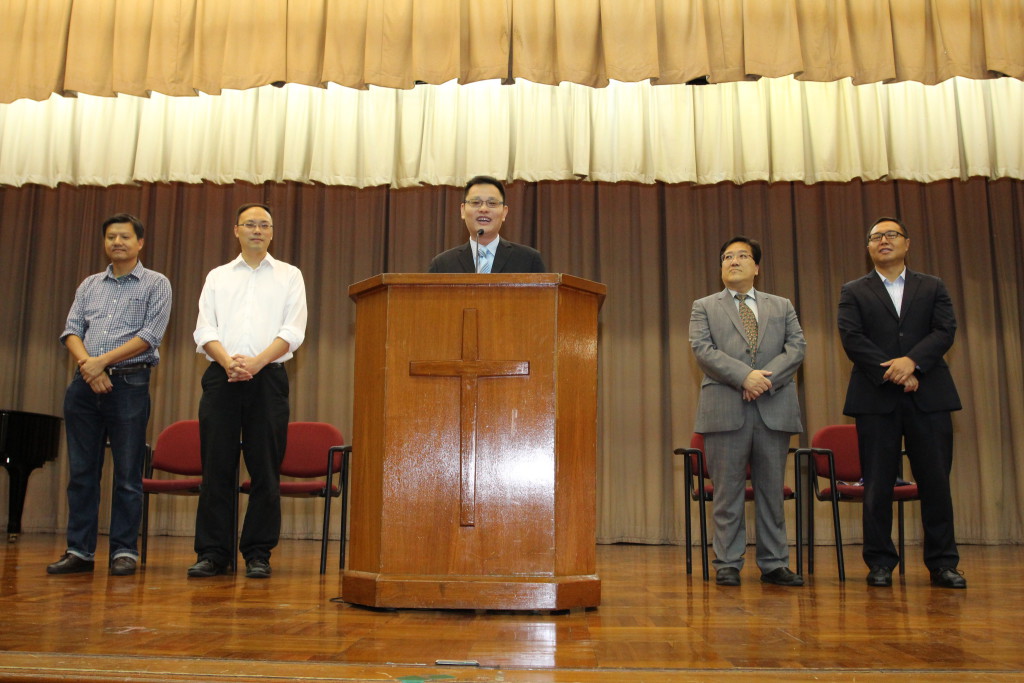 Albert CHOW Man Hung, Chairman of Teamgain Development Group, shared about his insights about his life and career experiences in nearly two and a half decades since he graduated.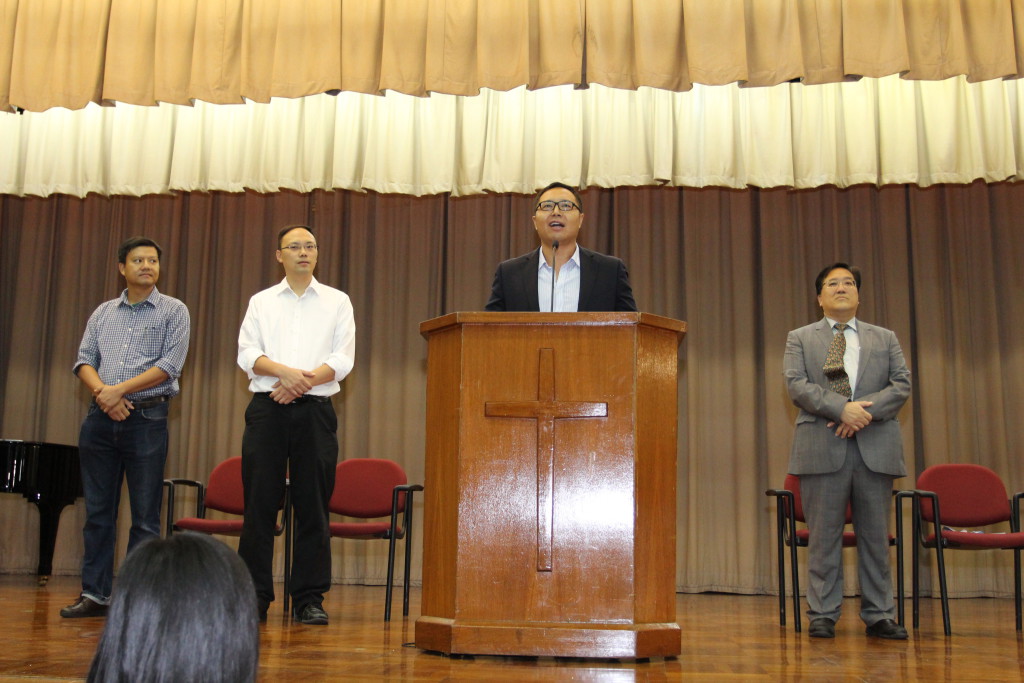 Spencer LAM Kwok Fung, General Manager – Southern China at Oracle, talked about how our school prepared him in his career and life development in the past two decades upon his graduation.
Alumni sharing in Morning Assembly on Nov 25, 2014