At the Whole School Assembly on Feb 14, 2018, Ryan CHAU Kwok Kuen, a graduate of the 1990's, now working in the Police Department as a trainer of police inspectors, shared with all our F1 to F6 students and staff about "Work Ethics", especially attitudes in the internet world.
At the end of the assembly, the Alumni Association Ltd Chairman Mr FAN Shiu Pong and Alumni Manager Ms KO Suk Wa presented souvenirs to all students and staff to commemorate the last day of F6 and the Valentine's Day. Around 10 alumni attended the ceremony and presented the souvenirs to staff.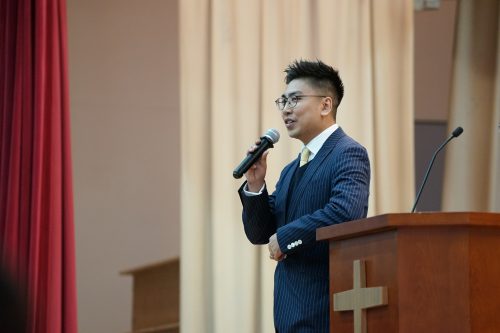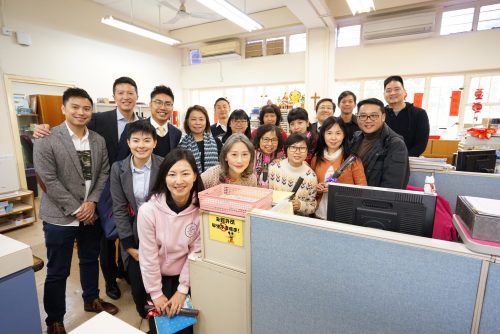 The whole school was steeped in the 40th Anniversary, motto "Thanksgiving in Faith, Serving in Love and Thriving in Hope".
The Alumni Association Assembly