The Alumni Association (AA) successfully held the Art Jamming, Fai Chun Workshop on 7th January 2023 as part of an effort to nurture aesthetic sense, one of TST's major concerns in 2022-23.
AA Chairman Mr Damon FAN, former AA Chairman Mr Herman WAN and Ms CHAN Sai Chun were among the 14 alumni participating in the event. In addition, Mr SO Man Kin, our Chinese Calligraphy Class tutor, instructed the alumni to write perfectly. The Chinese Painting and Calligraphy Society Chairman GU Qiyuan shared his calligraphy with alumni and got a fruitful experience. Meanwhile, the participants all shared the joy of homecoming in warm chats and reminiscences.
At this event, four children visited their parents' alma mater and engaged in a series of activities prepared by AA Chief Advisor Ms HO Wai Yin. Children relished the painting, writing and paper-cutting activities assisted by F.4 VA student SU Hiu Tung. Thanks to the support from our alumni and the assistance offered by the Chinese Painting and Calligraphy Society, it was a memorable afternoon in the Art Room, a warm place for everyone in TST. The Alumni Association hereby extends heartfelt gratitude to every participant and helper.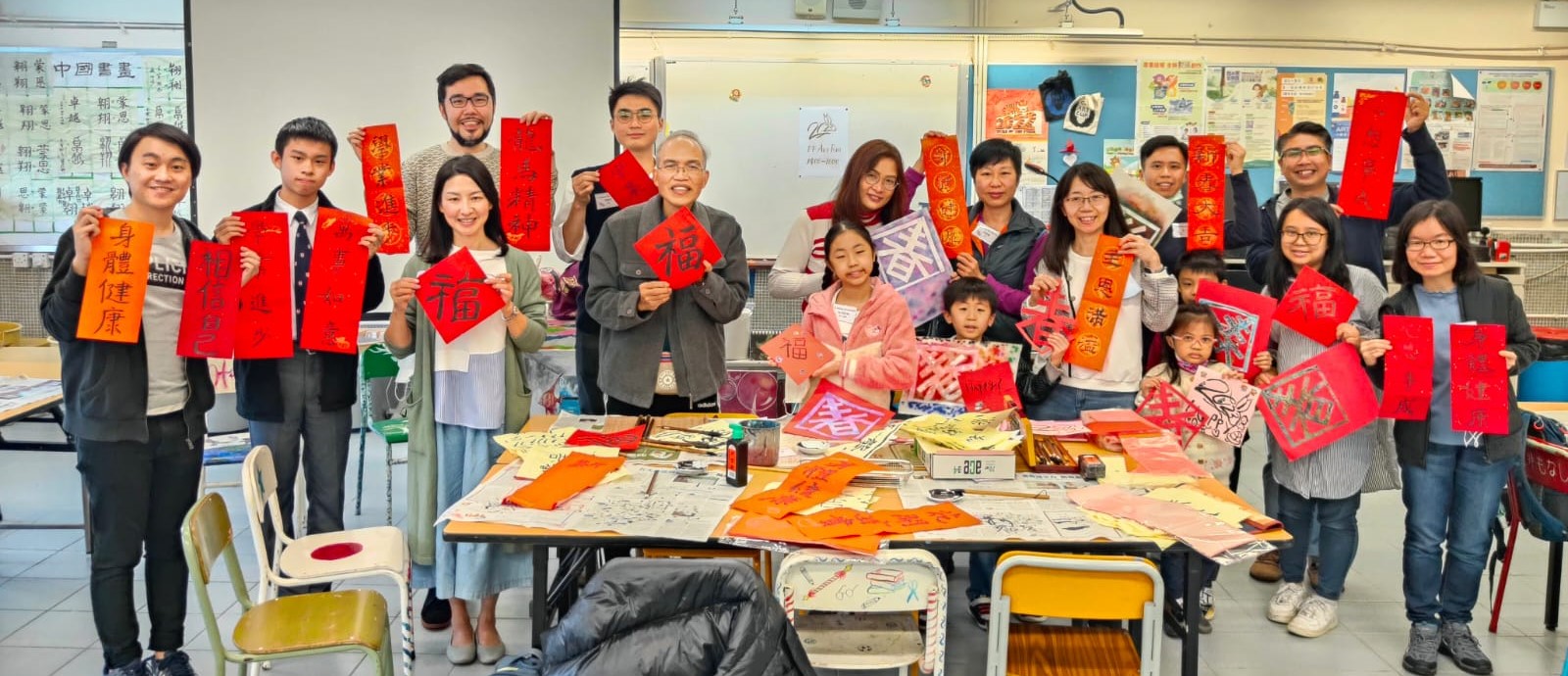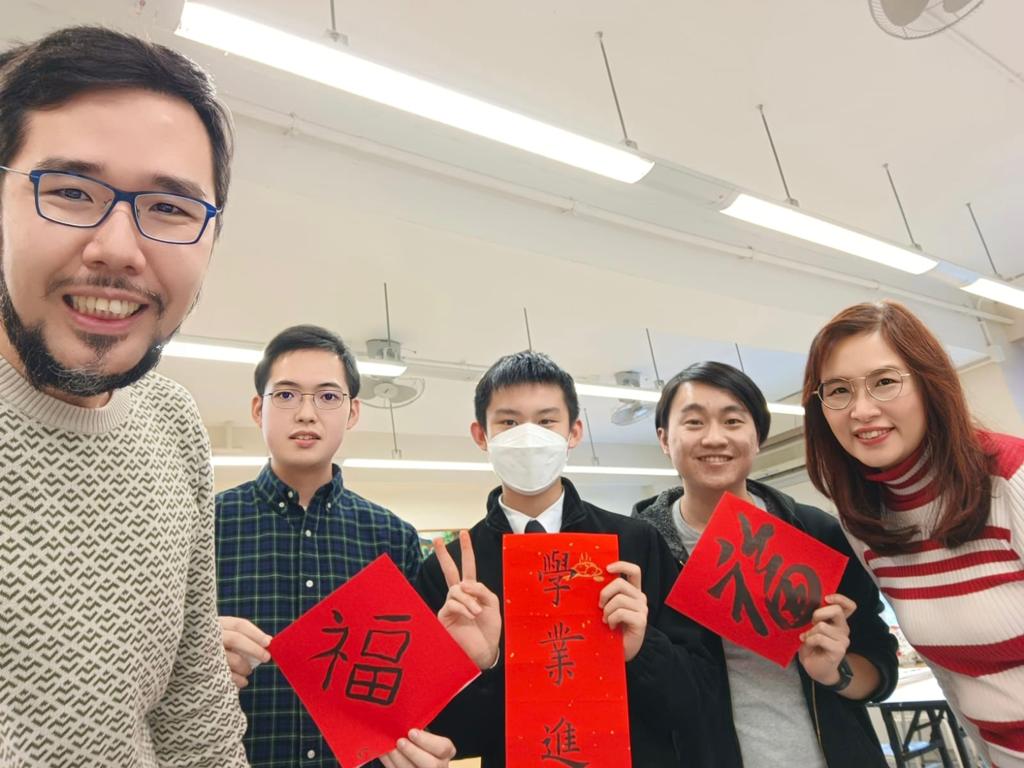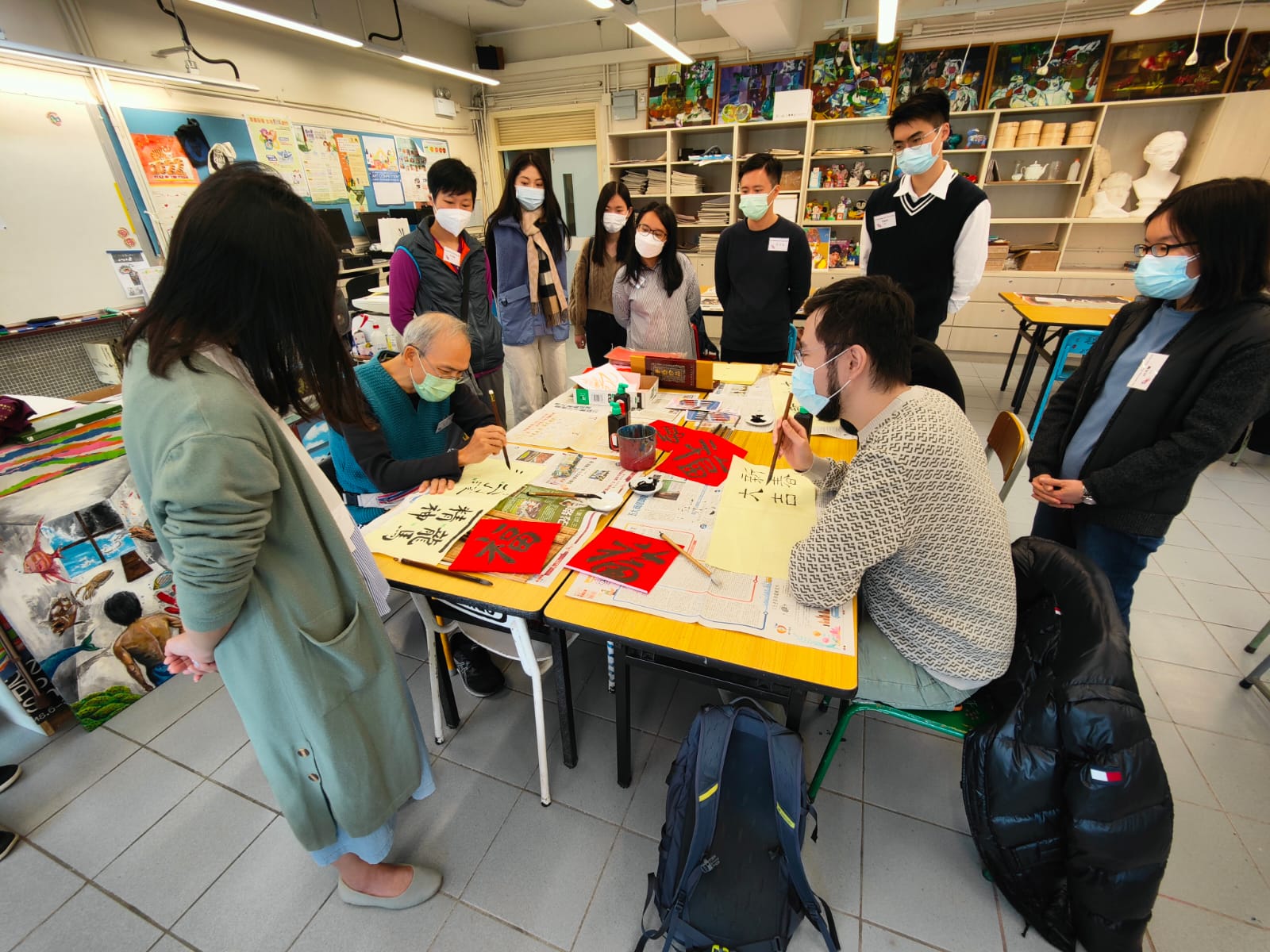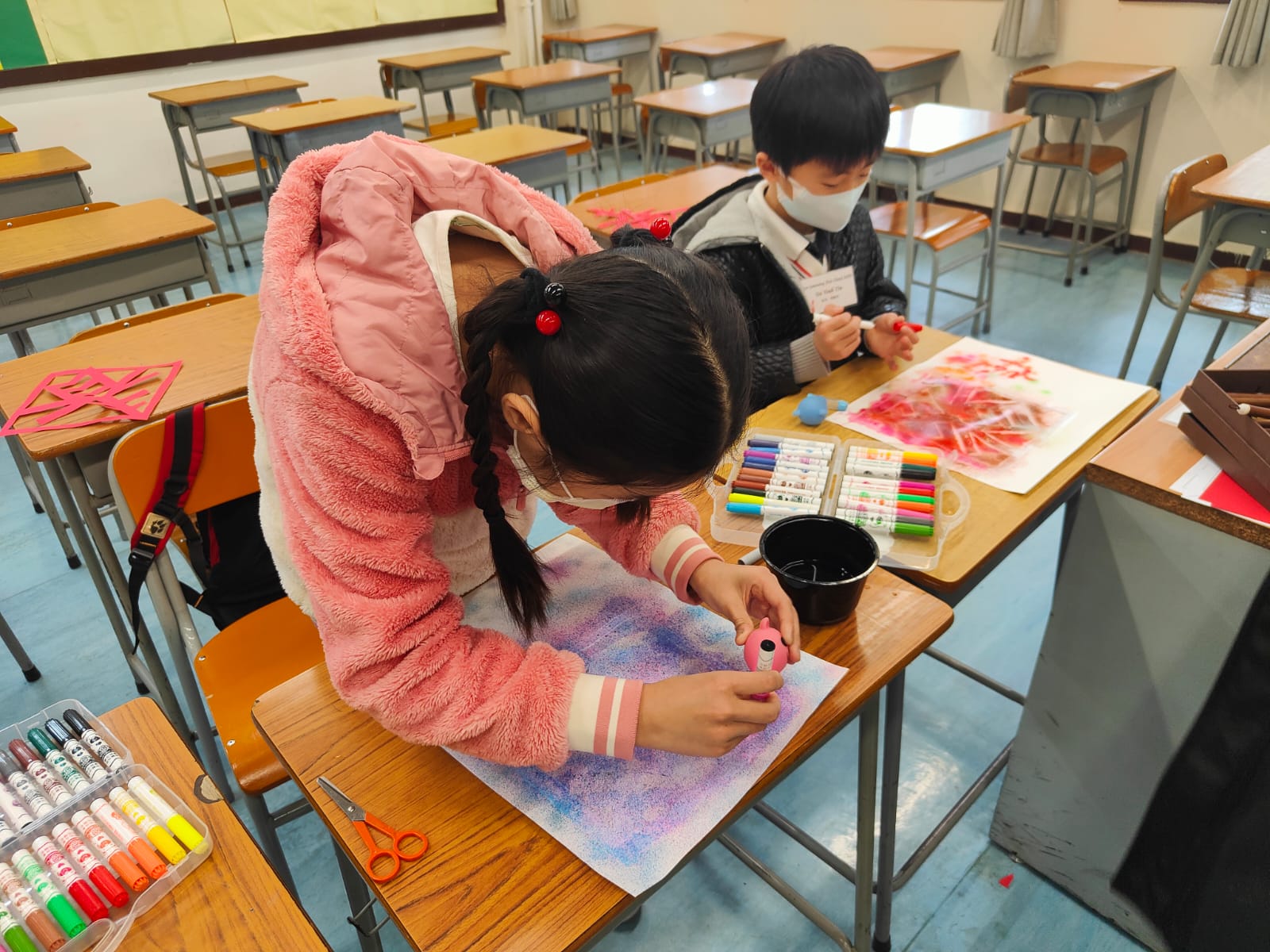 Art Jamming: Fai Chun (揮春) Workshop