"Strokes of Genius: Beyond Artistry" Chinese and Western Calligraphy & Painting Exhibition
co-organised by the Chinese Calligraphy & Painting Society, the Art Club, the Chinese
Society and the Alumni Association Limited (AA Ltd) has been successfully held. The
exhibition features calligraphy works submitted by our students and alumni, exhibiting
different content and styles. Eleven students were awarded book vouchers and certificates
for their outstanding works in the prize presentation held on April 27, 2023.
Special thanks to the alumni for contributing their art pieces and the AA Ltd for donating the
book vouchers. Congratulations to the awardees!
The works were exhibited at the covered playground from March 27 to April 28, 2023.
Awardees:
Western Calligraphy: 5A MAN Po To, 5A LAM Yi Kwan, 5A LAU Chiu Yee, 5C LEE Hoi
Ching, 5C LEUNG Hau Lam, 5C ZHANG Yu Shan
Chinese Calligraphy: 2D CHAU Justin, 3A KU Hei Kit, 3C CHONG Sum Yu, 3D GU Qiyuan,
5C LUO Sui Yan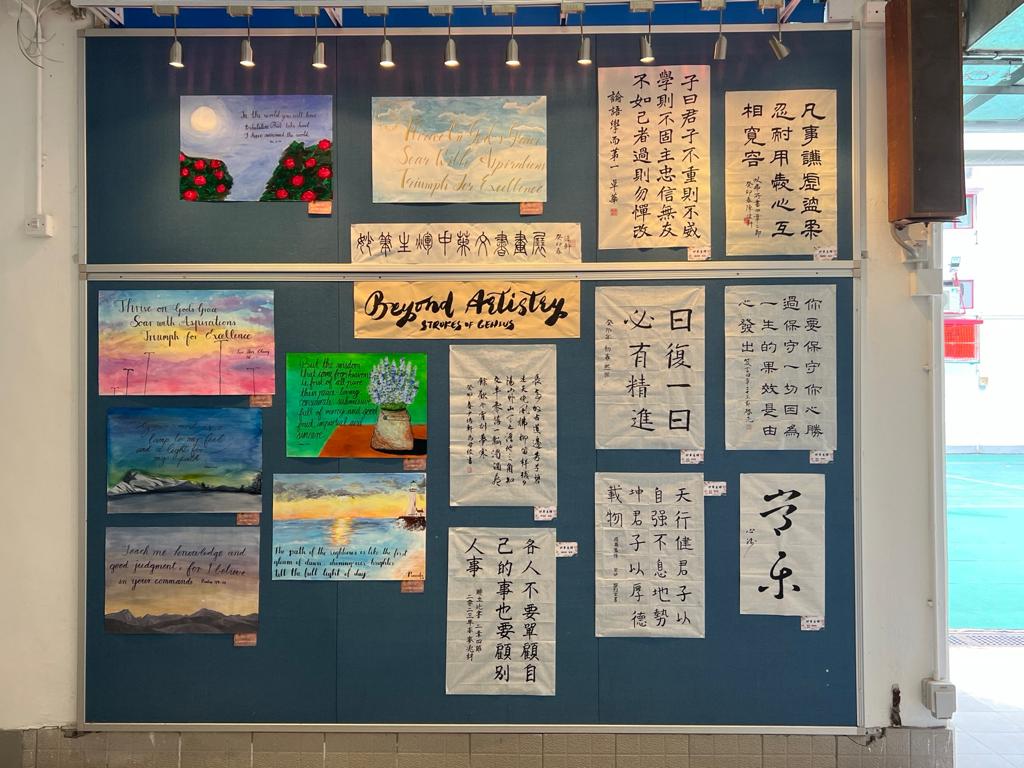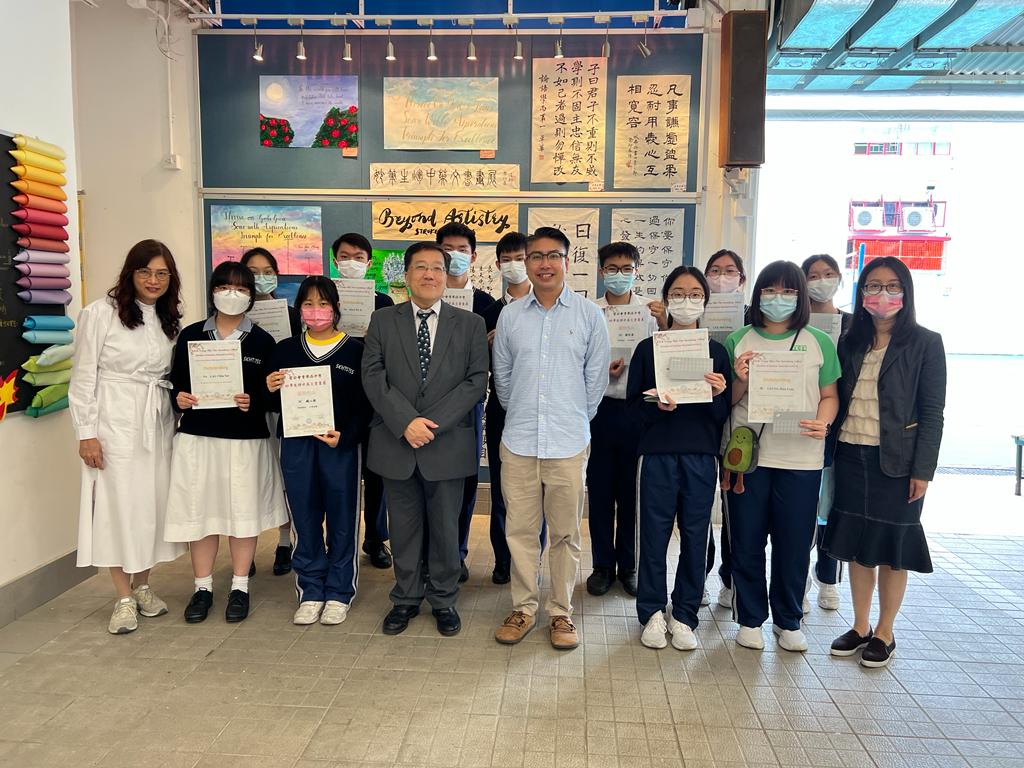 "Strokes of Genius: Beyond Artistry" Chinese and Western Calligraphy & Painting Exhibition