F5 English-Career Oscars is a cross-curricular project jointly organized by the Career Team and the English Department. It aimed to enhance students' knowledge about different careers and motivate them to take ownership of their Career and Life Planning.
There were three phases in this project:
Phase I: Intra-class
All F5 students in groups of 5 or 6 researched on their chosen career fields and presented in their own English classes.
Phase II: Inter- form
Two groups per F.5 class presented their researched career in a F.4 class during their common Moral Education lessons.

All F5 students wrote individual essays on their experience in Career Oscars.

Phase III: Whole-school
Three groups presented their interesting career topics in the hall during the whole-school assembly.
Book coupons were given to 15 groups with impressive performances in Intra-class presentation.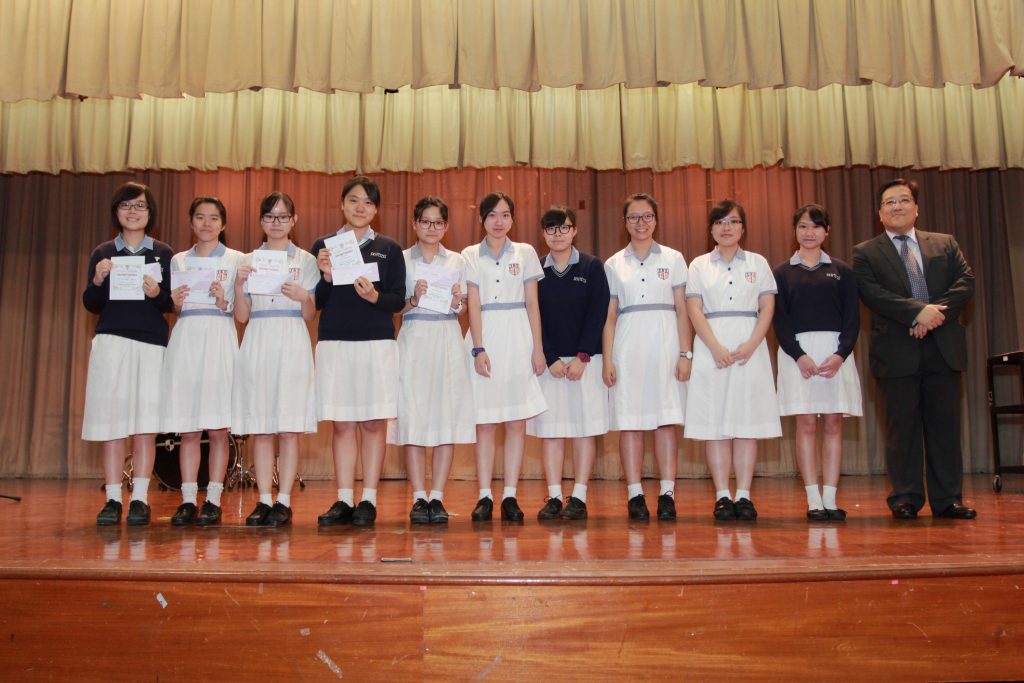 5A Law
Group Members: CHEUNG Wing Fu, CHEUNG Ka Man, CHOW Tsz Sum, NG Yan Kok, SIT Ching Yan
5A Photography
Group Members: LI Ka Man, MAK Wing Hei, NG Wing Chun, NG Yuen Chun, SO Sin Miu, YEUNG Tsz Shan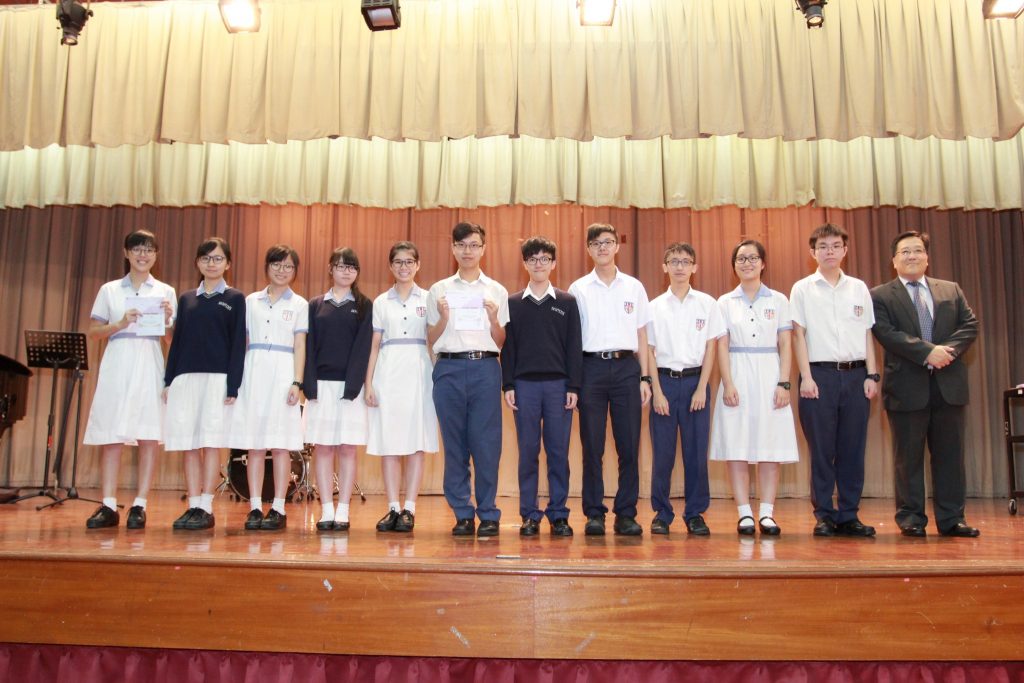 5B Music
Group Members: CHAN Ka Sin, CHEUNG Chi Ling, CHUNG Wing Sum, FUNG Ka Ching, LI Ying Ue
5C Architecture
Group Members: HO Tung Pak, IP Chung Ting, SOON Lik Hang, TANG Cheuk Kit, WONG Chi Hung, CHENG Pik Kei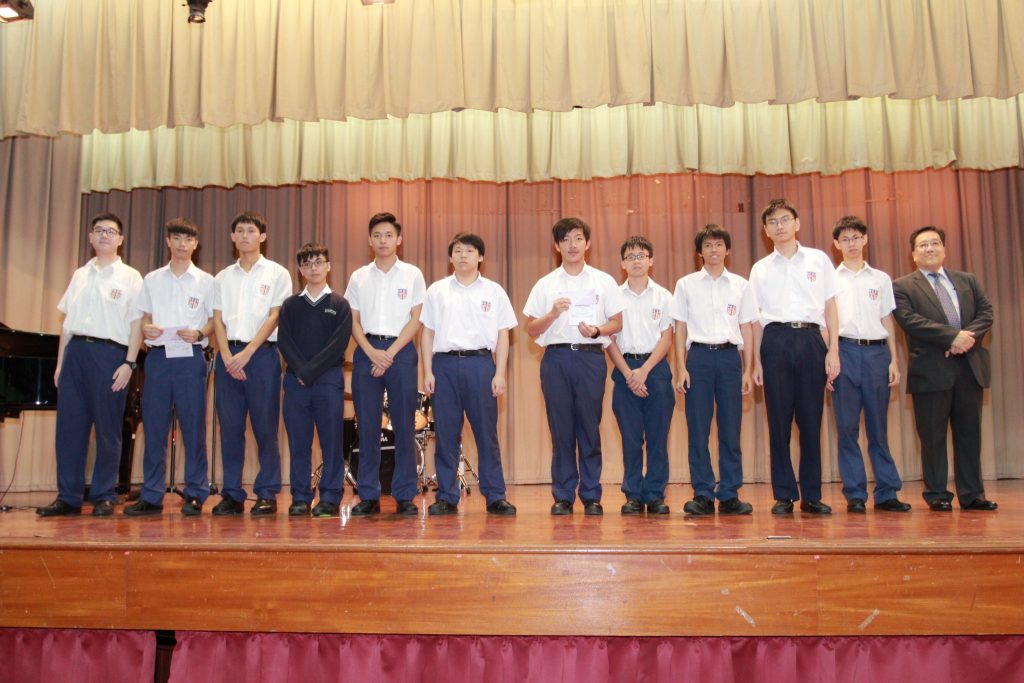 5C Engineering
Group Members: CHAN Ho Ming, CHAN Tak Fu, CHEUNG Chung Yin, CHU Chee Man, NGAI Man Yui, TAM Tsz Chung
5D Aviation
Group Members: CHEUNG Tsun Ming, CHIU Yik Hei, LI Yu Hin, LI Chun Wang, WONG Cheuk Yin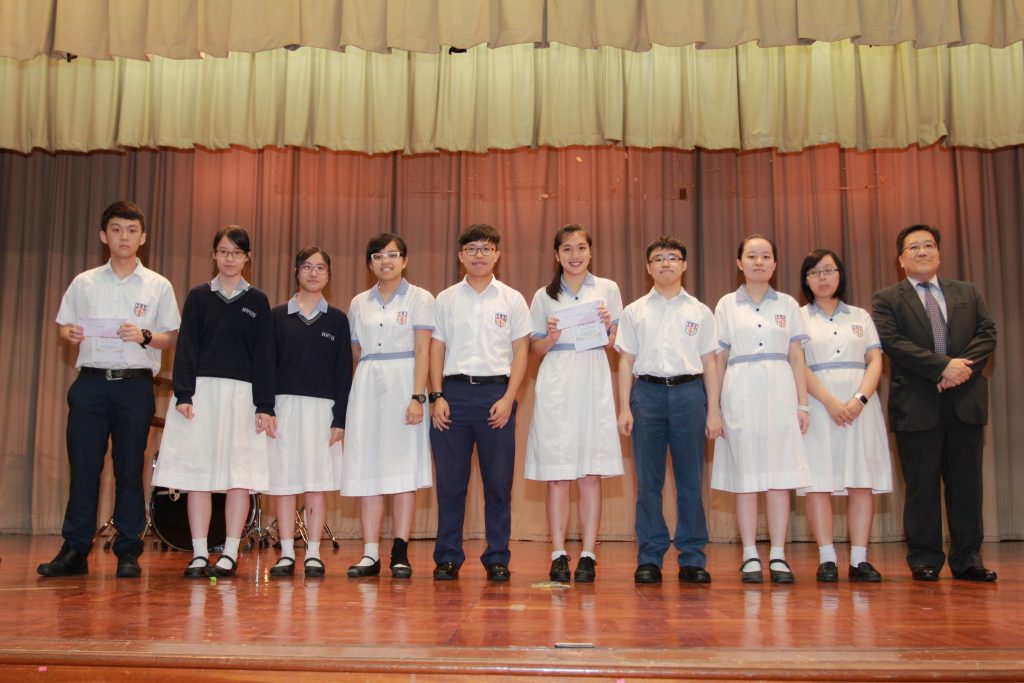 5E Psychology
Group Members: HE Juin Kun, LAU Kin Wang, HUNG Yuen Wai, Lee Sze Wing, LEUNG Hei Tung
5E Civil Engineering
Group Members: CHAN Cheuk Yin, CHEUNG Ho Yee, CHEUNG Hoi Tung, LAM Cheuk Yiu, TSANG Ho Yi
5E Biochemistry
Group Members: SZE Yuk Ching, WONG Man Chung, CHAN Yeuk Lan, LO Cheuk Wing, SHING Hoi Yan, TSANG Tsz Yan
5B Wedding Planner
Group Members: CHOW Chin Ho, LAW Tsz Fung, CHAN Hiu Yan, HO Ka Wai, LAU Ying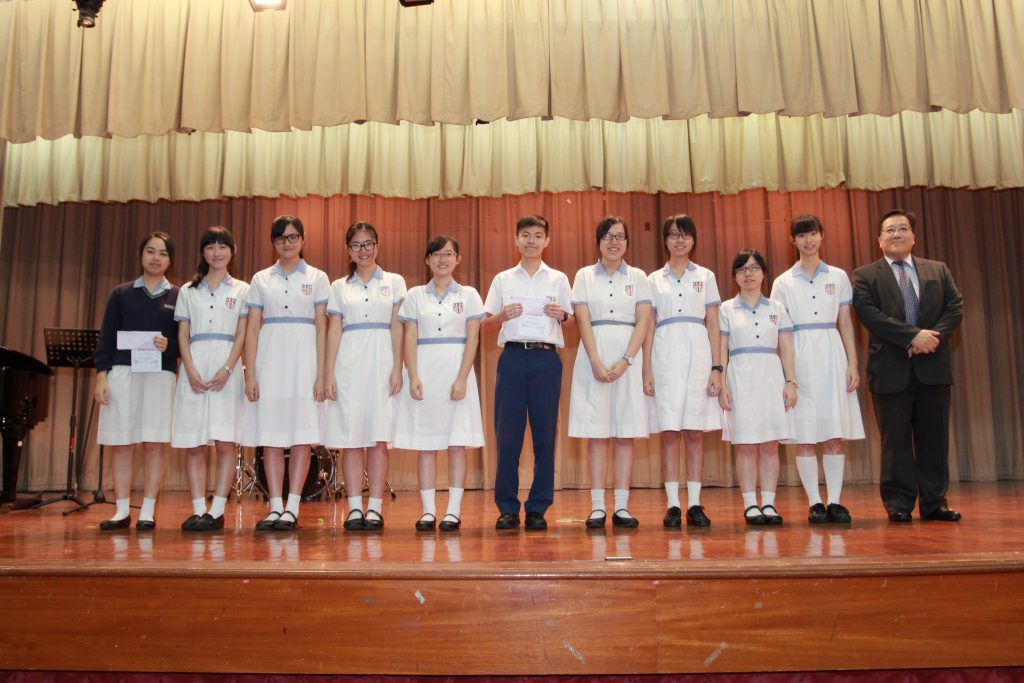 5D Journalism
Group Members: KONG Hoi Ching, LAU Lok Yiu, LIU Wing Lam, NG Ka Wai, TSANG Sez Wah
5D Pharmacy
Group Members: LAU Yuk Fan, CHAN Hei Lam, HUI Ka Wing, POON Nip Yu, WONG Yan Ling
Bonus coupons were given to groups selected to present in the hall during the whole-school assembly.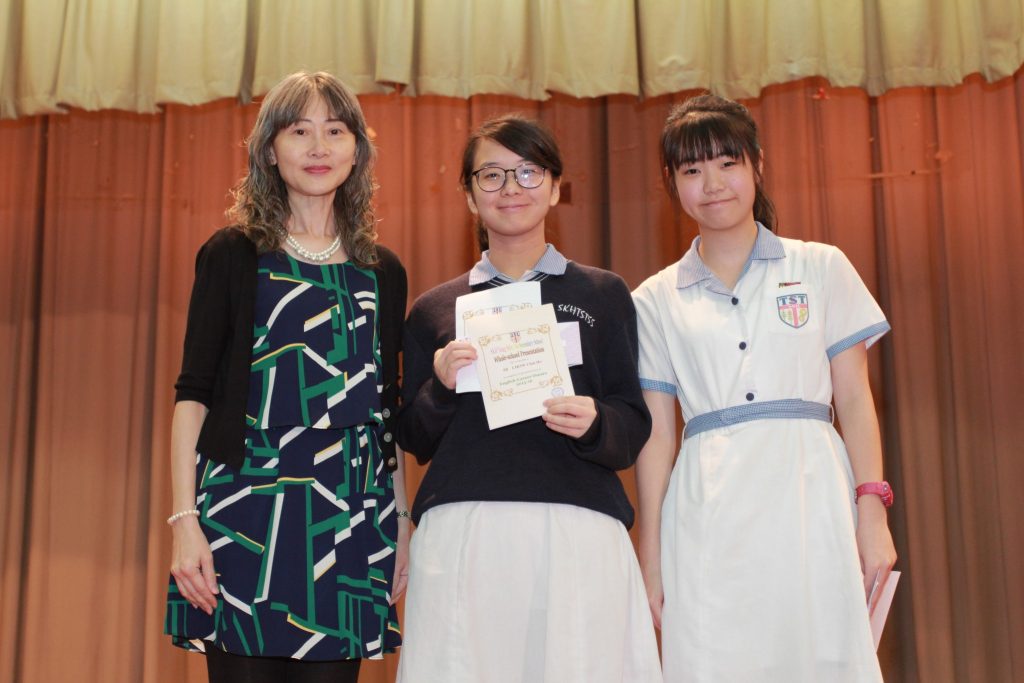 5B Wedding Planner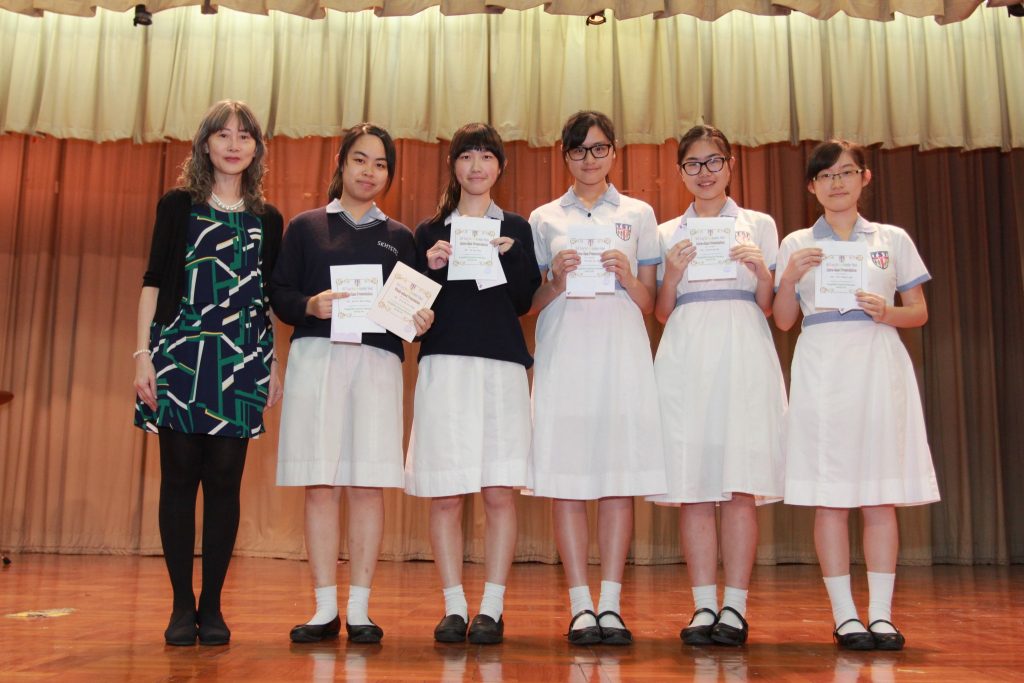 5D Journalism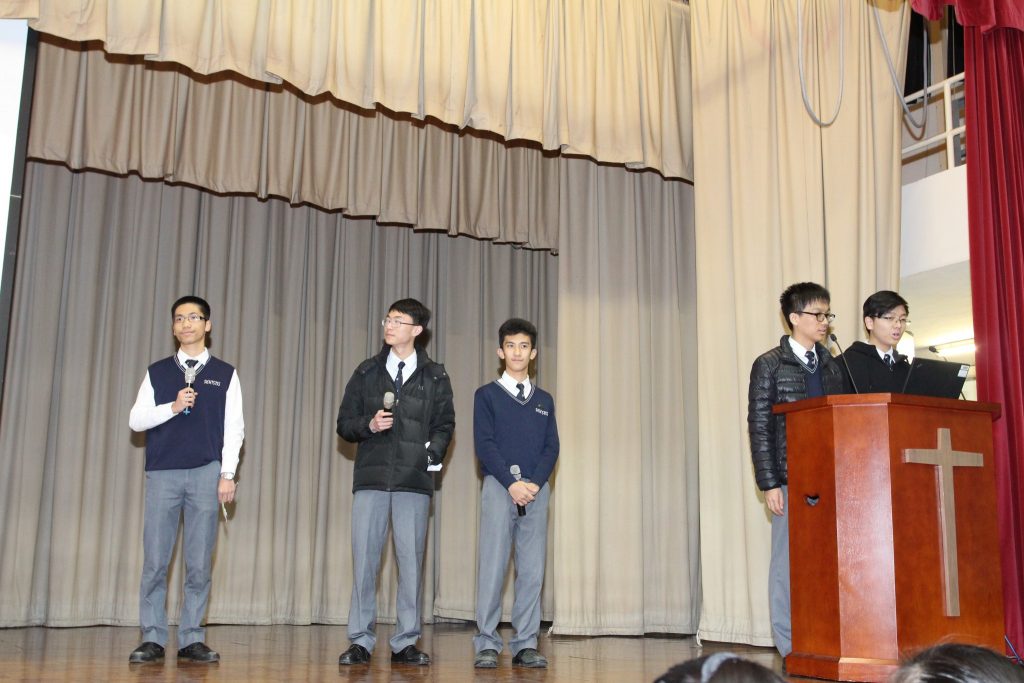 5E Pharmacy
Group Members: CHAN Kai Hon, LAW Kwok Kwan, MOK Tsun Yiu, SHEUNG Ka Wa, WU Chi Kit
Students from 5A Photography group also shared their insights and clips of the cross-curricular projects at an Experience Sharing by the Career Team organised by the Education Department for Shatin schools' principals and teachers in April 13, 2016. For details, please visit
https://www.skhtst.edu.hk/careers/2016/04/s4-5-students-sharing-career-experience-sharing-students-motivated-ownership-career-life-planning-organised-edb/
Book coupons were also given to 14 students with insightful reflections in their essays.
Click the names below for their individual reflections: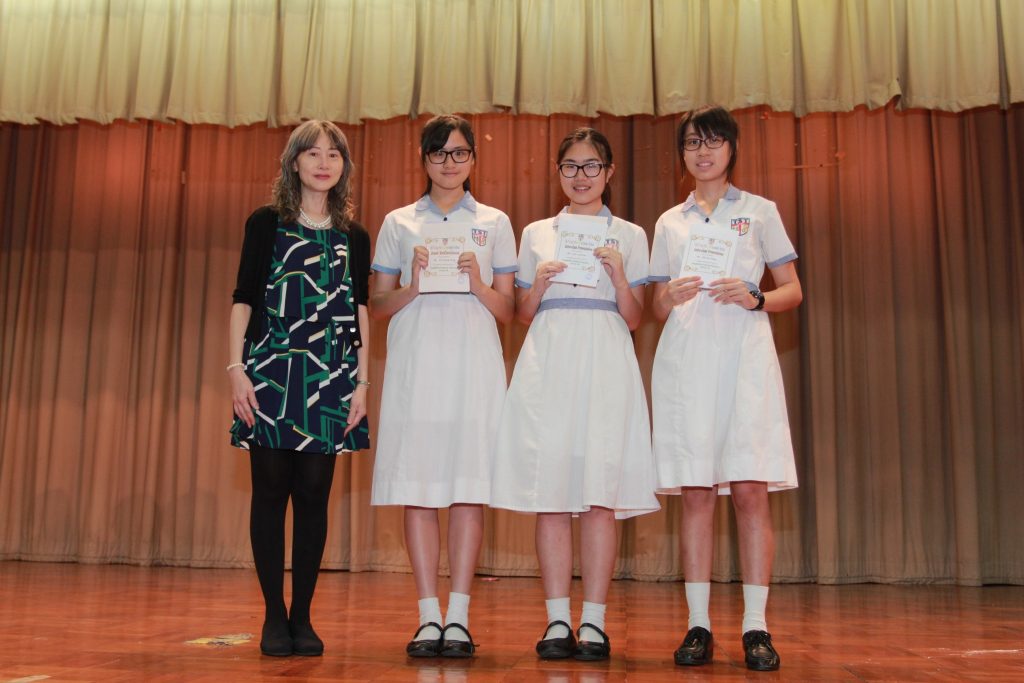 Career Mistress Mrs. Tam and some representatives of awardees.
Highlights of English-Career Oscars

Members from CLAP for Youth @ JC and PS Career Teachers visited our school and exchanged opinions concerning the co-ordination and implementation of life planning in secondary school.