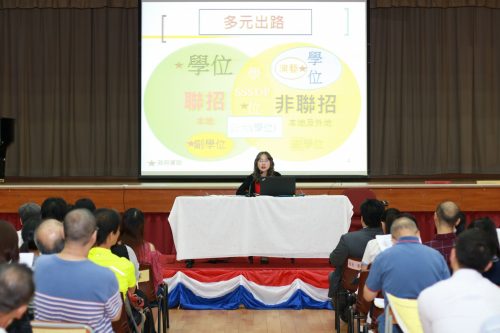 All S6 students and 150 parents attended a Career and Life Planning talk by Career Teachers on September 16, 2017 (Saturday) at the school hall. Following two talks on multi pathways by Career Teachers, alumna Eunice Chiu spoke about how she articulated from an associate degree to another university for a degree.
Seven parallel sessions were scheduled for all students and parents. This year we invited speakers from five institutions introducing their institutions and some alumni to talk about popular career fields.
As our school was a Professional Development School (PDS) in School-based Mentorship, there was a Professional School (PS) Career Teacher from Carmel Pak U Secondary School attending the talk.
Here is the Rundown on September 16, 2017
Time
Session
8:45 a.m – 9:00 a.m..
Arrival at hall
9:00 a.m. –10:00 a.m.
Multiple pathways for further studies  – Career Team

(Jupas and Non-Jupas)

10:00 a.m. – 10:15 a.m.
Q and A
10:15 a.m. – 10:45 a.m.
Articulation to university – alumni sharing
10:45 a.m. – 11:00 a.m.
Break
11:00 a.m. – 12:00 n.n.
Parallel Sessions

Room 101 Psychology & Creative Arts and Culture (EduHK)

Room 102 Physiotherapy & Speech & Hearing (Alumni)

Room 103 Science and engineering–related programmes
 (Associate Degree and High Dip ) (HKU Space)

Room 104 High Dipolma Programmes & Bachelor of Education in Early Childhood Education (HKBU)

Room 105 Study abroad in Taiwan (Highwise Service Foundation Limited)

Room 106 High Dipolma Programmes and SSSDP Programmes (VTC)

Room 107 Business studies (Alumnus)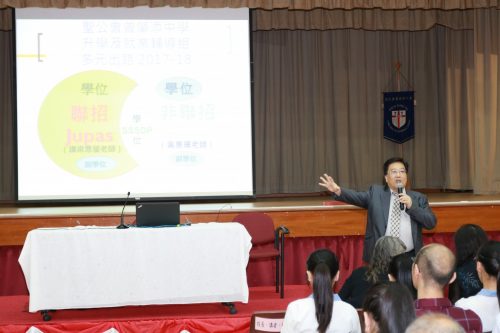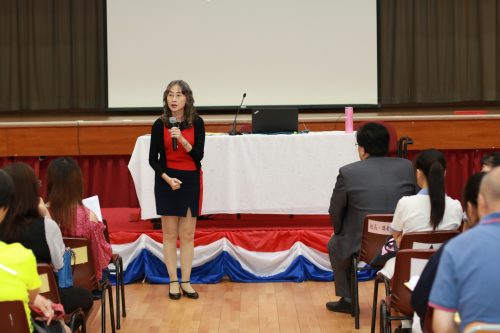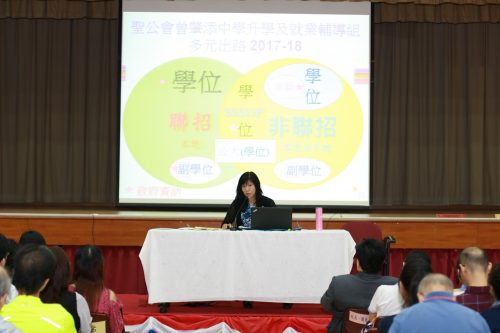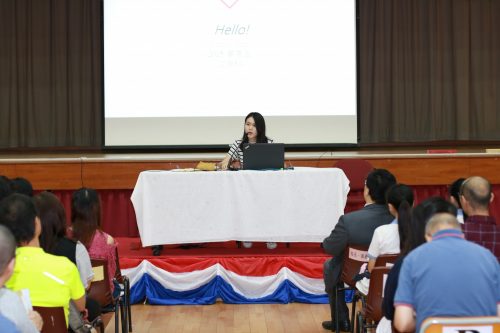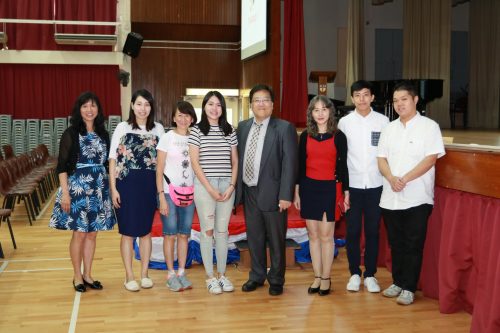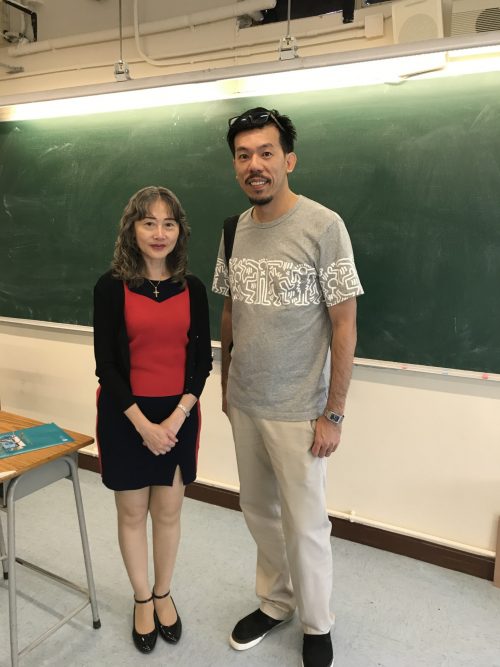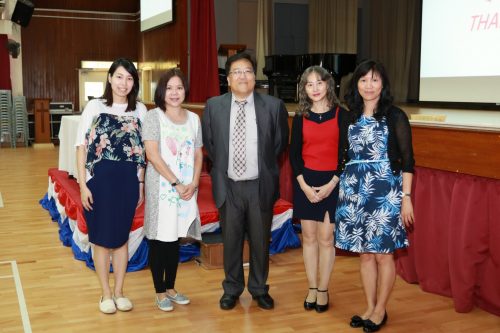 Parallel Sessions
Room 101 Psychology & Creative Arts and Culture (EduHK)
Guest Speakers: Dr. Lau Chung Yim and Ms. Ma Wing Yu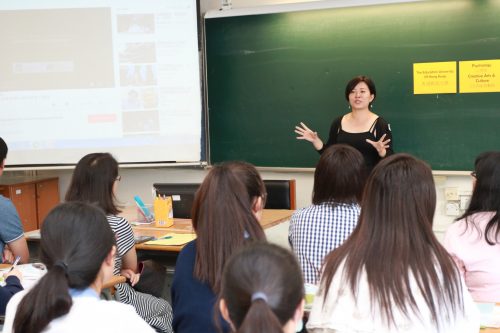 Room 102 Physiotherapy & Speech & Hearing (Alumni)
Alumni Speakers: Mr. Cheung Yu Yeung and Lam Chung Ling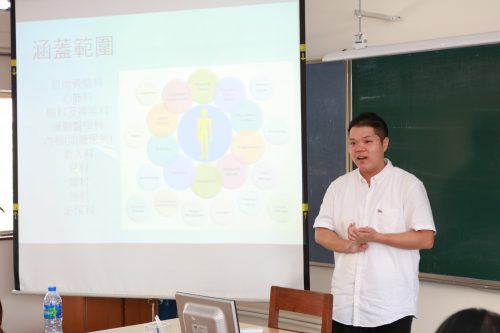 Room 103 Science and engineering–related Programmes (Associate Degree and High Dip) (HKU Space)
Guest Speaker: Mr. Terry Poon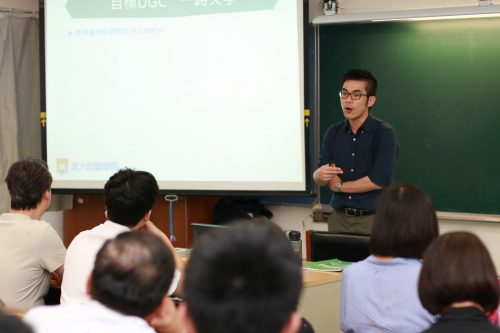 Room 104 High Diploma Programmes & Bachelor of Education in Early Childhood Education (HKBU)
Guest Speakers: Dr William Lin, Ms. Moira Yu and Mr. Shiu Wai Hung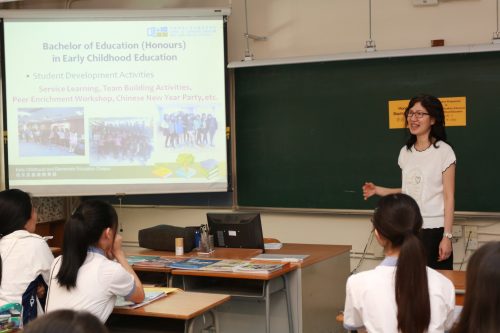 Room 105 Study abroad in Taiwan (Highwise Service Foundation Limited)
Guest Speaker: Law Tsz Leong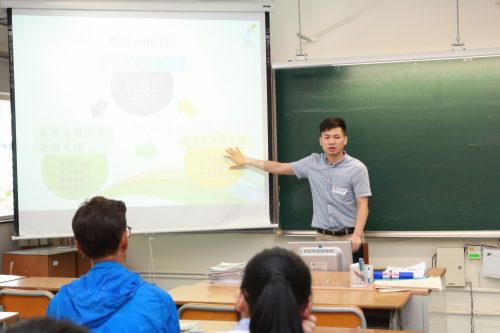 Room 106 VTC High Diploma Programmes and SSSDP Programmes (VTC)
Guest Speakers: Mr. Nicholas Kwok and Mr. Wong Chin Keung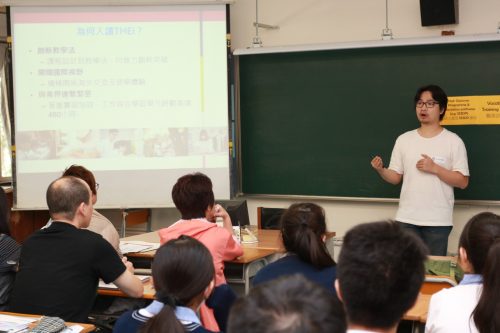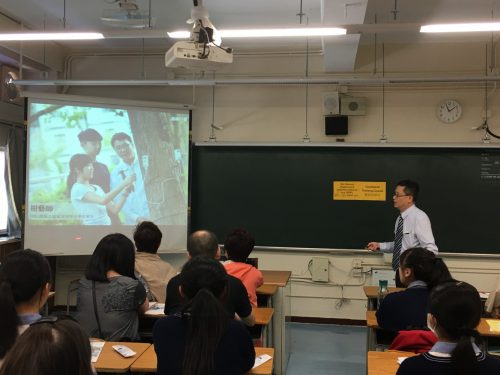 Room 107 Business studies (Alumnus)
Alumnus speaker: Mr. Cheung Kai Fung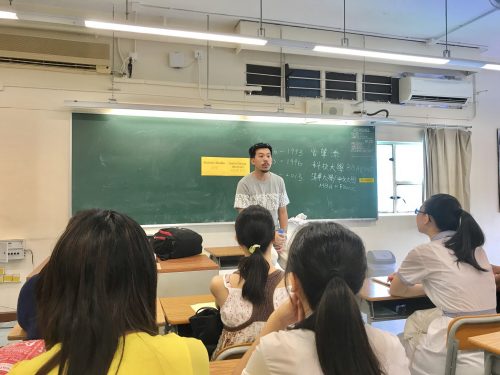 F6 Pre-DSE Talk by Career Team on September 16, 2017