Twenty-three F.4- F.6 students attended a sharing session by alumni studying in the Faculty of Medicine at CUHK and HKU on 11 May, 2019. The eight alumni from CUHK and HKU shared with participants important interview strategies and useful tips to handle interview questions.
Following the sharing session by alumni was the informative admissions talk given by Professor Ivan Hung Fan Ngai from the Li Ka Shing Faculty of Medicine, University of Hong Kong. Participants gained a much better understanding of the university's Multiple Mini Interviews (MMI) and the curriculum features of MBBS from the one-hour talk.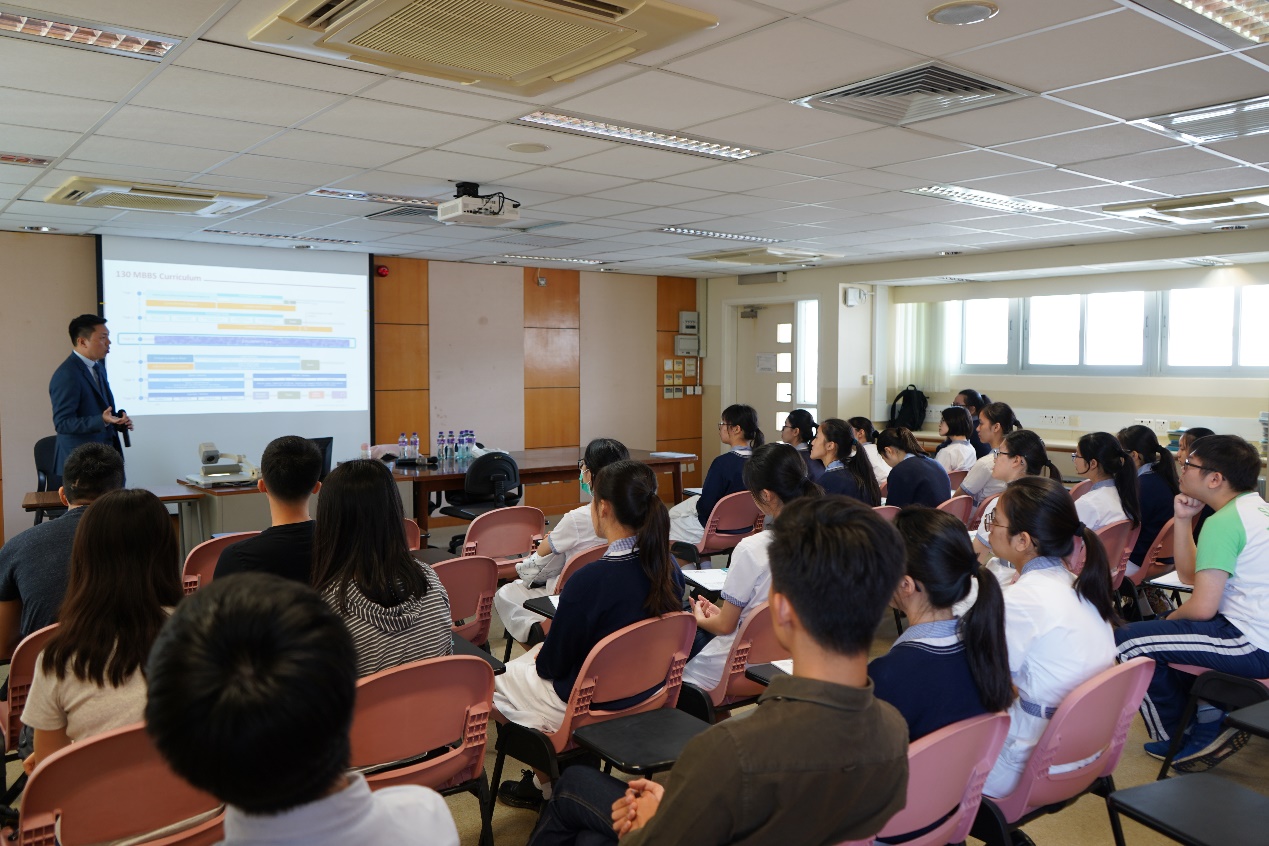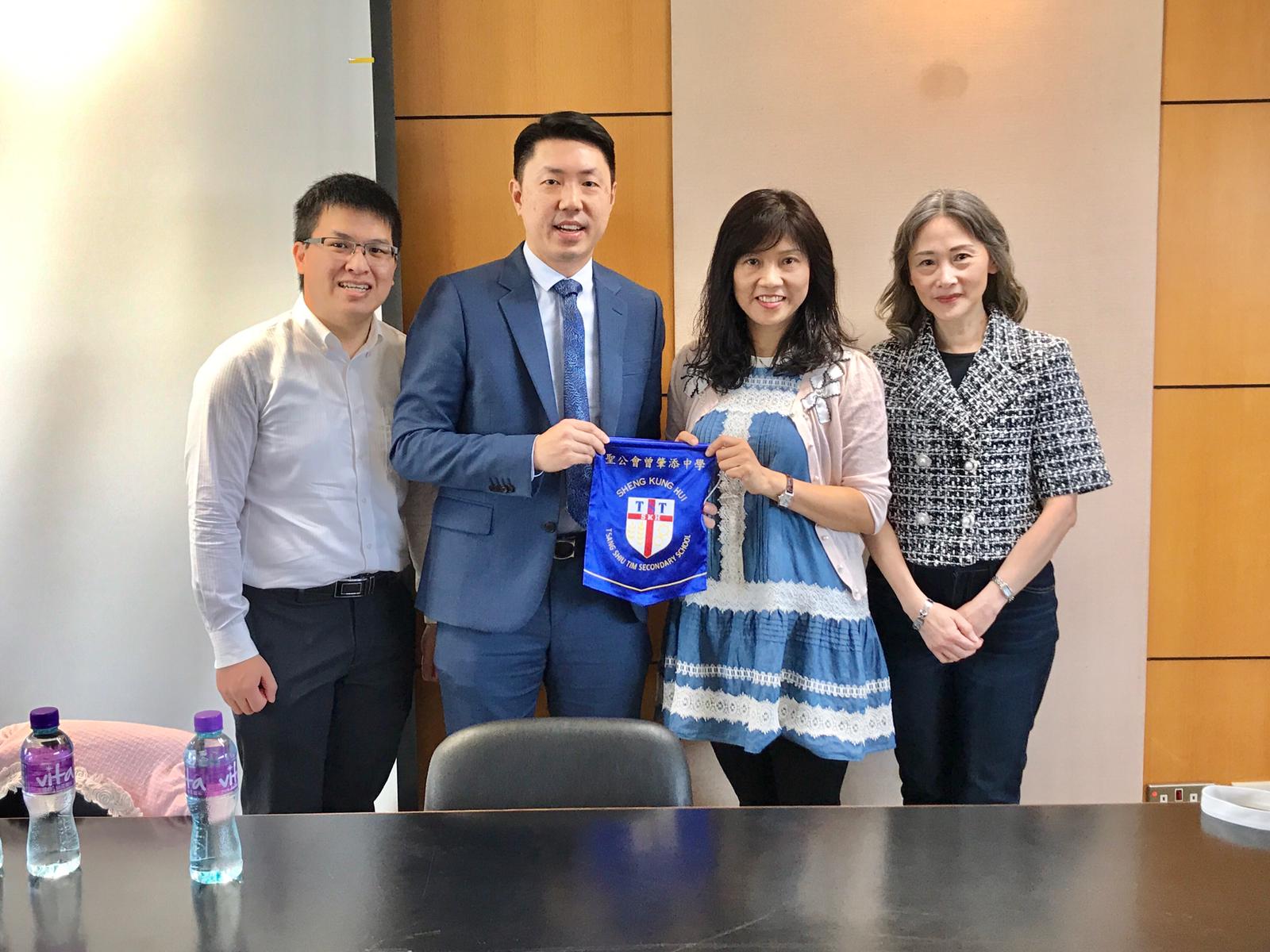 From Left: Derrick Lam and Professor Hung Fan Ngai from HKU, Career Mistress Ms Wong Wai Shan and Vice-principal Mrs Tam Leung Yen Ying.
TST student participants and teachers together with career teachers from CUHKFAA Chan Chun Ha Secondary School and Law Ting Pong Secondary School taking a group photo with Professor Hung Fan Ngai and Derrick Lam from HKU.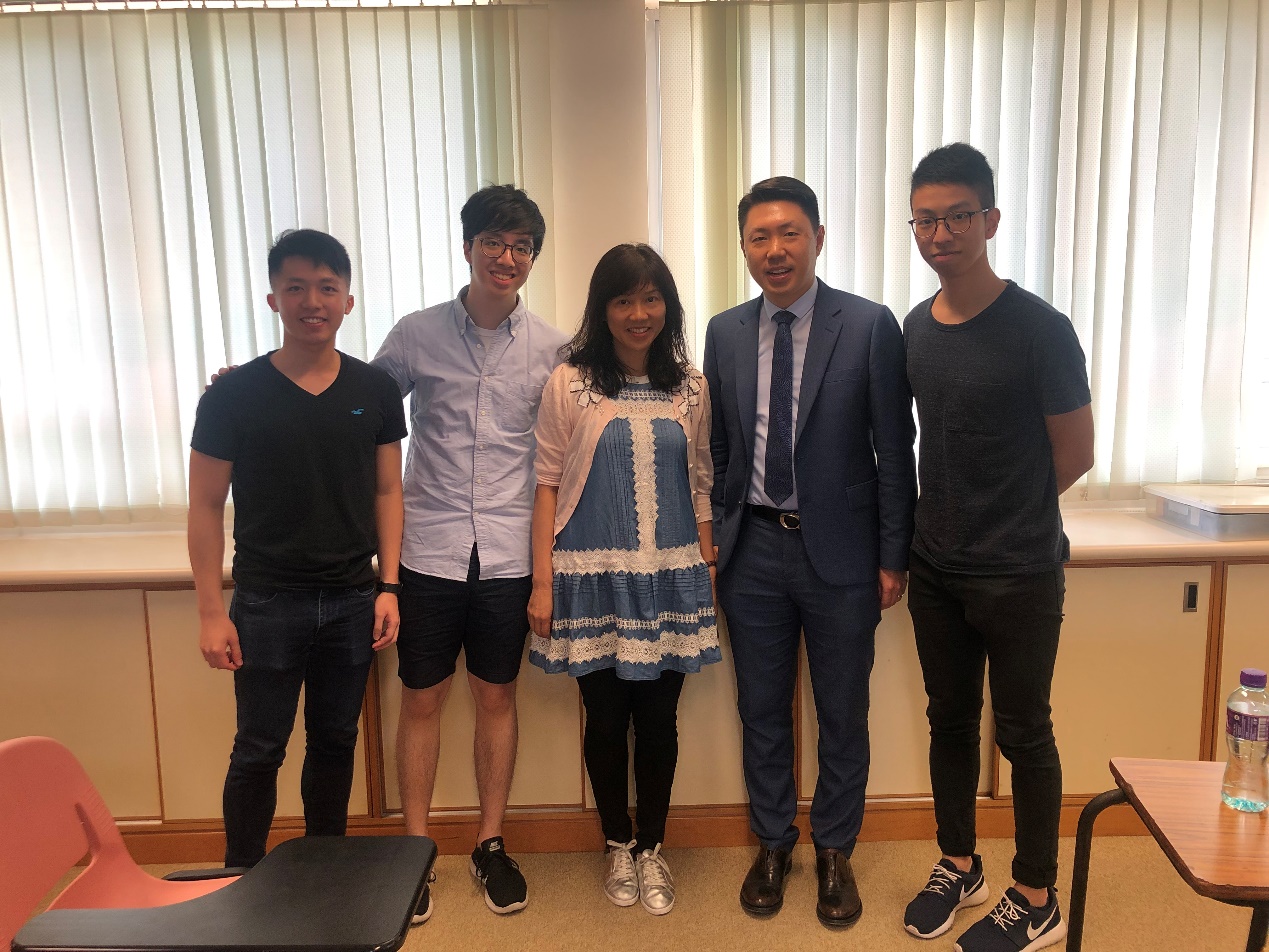 Professor Hung Fan Ngai (second from right), Career Mistress Ms Wong Wai Shan and three alumni studying at the LKS Faculty of Medicine, HKU: Tsang Shek Long (first from left), Yiu Ka Sang (second from left) and Ng Lai Yu (first from right).
Sharing Session: Preparation for Faculty of Medicine Interviews (CUHK & HKU)