Our alumna Ms Yammy CHEUNG Ho Yan, a seasoned Toastmasters International member, started the YLP for 13 current F1 to F5 students. Participating in the eight 90-min zoom meetings in varied roles as prepared speech speakers, Table Topics (impromptu) speakers, evaluators and workshop presenters were alumni Mr HEUNG Yui Kong, Ms Nancy JIANG Su (External Secretary of our Alumni Association (AA) Ltd, Ms Amy LAM Kar Wing (Internal Secretary of our AA Ltd), Mr Damon FAN Shiu Pong (Vice Chairman of the AA Ltd), Mr Gordon TSANG Cheuk Fung, and Mr Herman WAN Pui Hin (Chairman of the AA Ltd).
Guest speakers from the Toastmasters International, Mr Ken FUNG, Ms Ella LEUNG, and Mr Edward TANG were the General Evaluators. Also hosting the YLP were our current English teacher Ms LAM Kit Shan and our former Vice Principal Mrs Anne TAM.
As a learning community, students volunteered or were assigned different roles such as emcees, speakers of prepared or Table Topics (impromptu) speeches, evaluators, secretaries of evaluators and facilitators (timer and ah-counter).
Adding excitement to the meetings were two regular members and 30 visitors from four primary and secondary schools serving different roles and their teacher Ms Annman POON acting as a language evaluator. The cross-school participation invigorated all members and visitors.
All students experienced great increase in their confidence and interest in making public speeches in English, thanks to all the volunteer hosts and guests. Six regular members submitted their videos for the "21 st Century Cup" National English Speaking Competition (Hong Kong Region). Four were selected for the semi-finals and three advanced into the finals. Volunteering more than 20 hours of zoom training, Ms Yammy CHEUNG, Ms LAM, Mrs TAM, and another alumnus Mr Kelvin CHEUNG Kai Fung further groomed the semi-finalists and the finalists for the Contest.
Congratulations to WONG Ching Lam (F5C) on being awarded the second runner-up in the Final of the Competition (Senior Secondary section).
Congratulations also to CHEUNG Hon Sum (F1B) for advancing to the Final (Junior Secondary section) and LEE Pui Shuen (F4E) on being selected for the Semi-Final in the Senior Secondary section.
Owing to the students' requests, summer Toastmasters workshops will be starting in July 2021.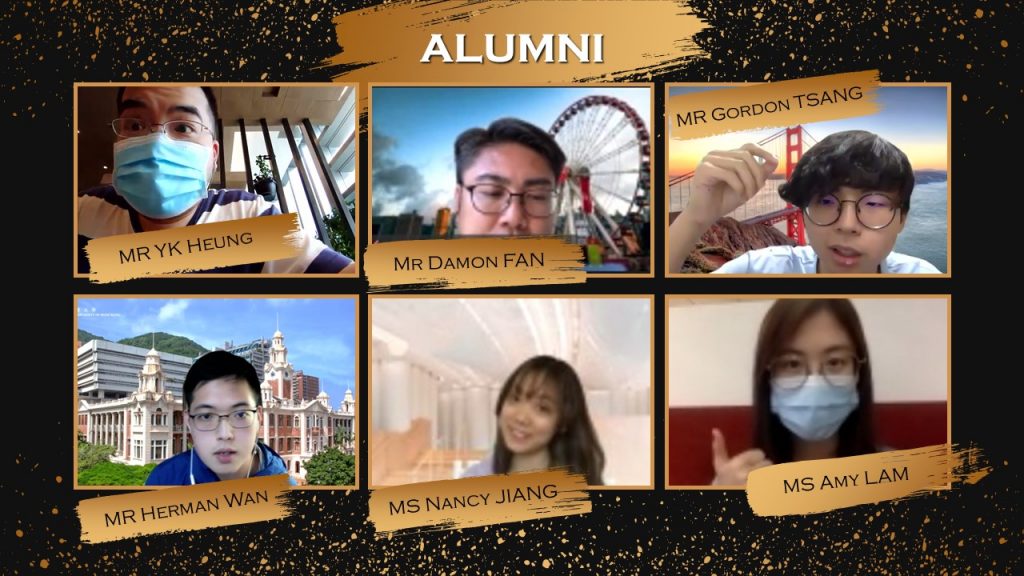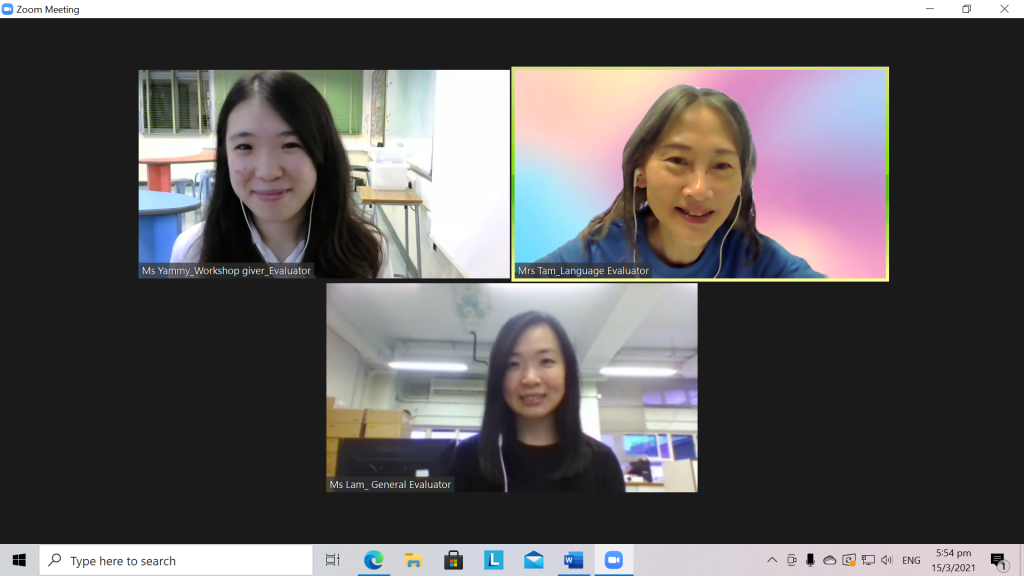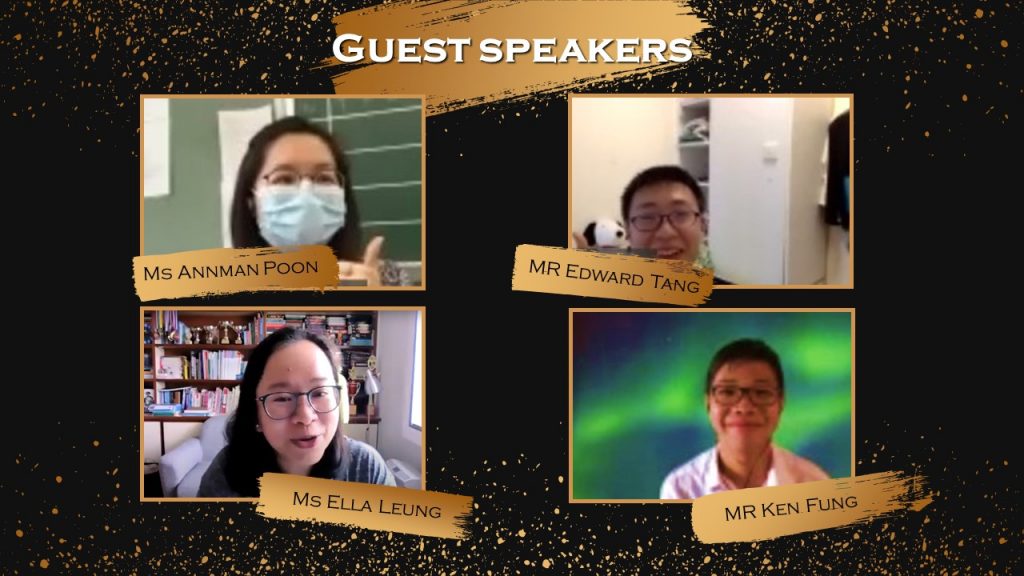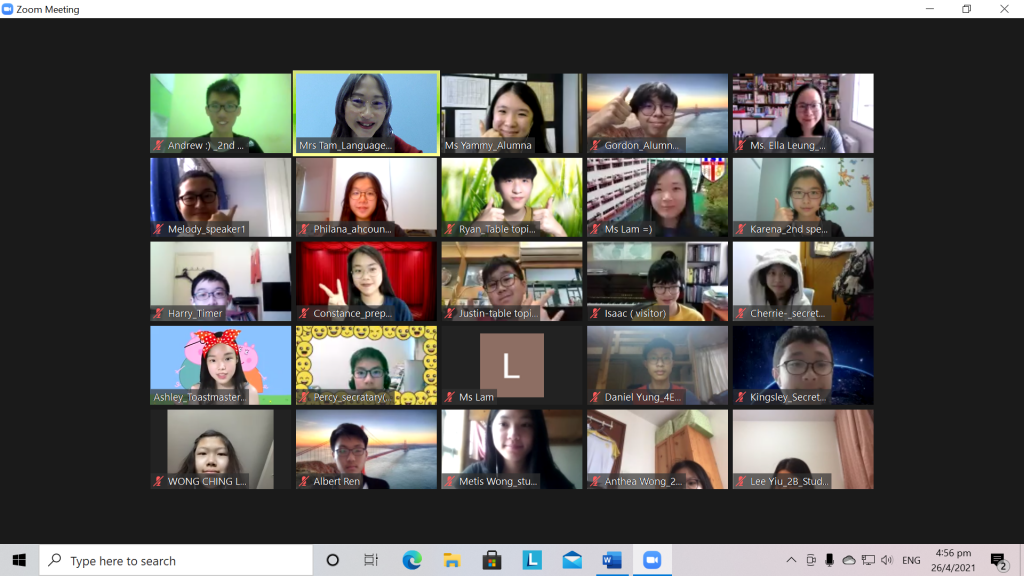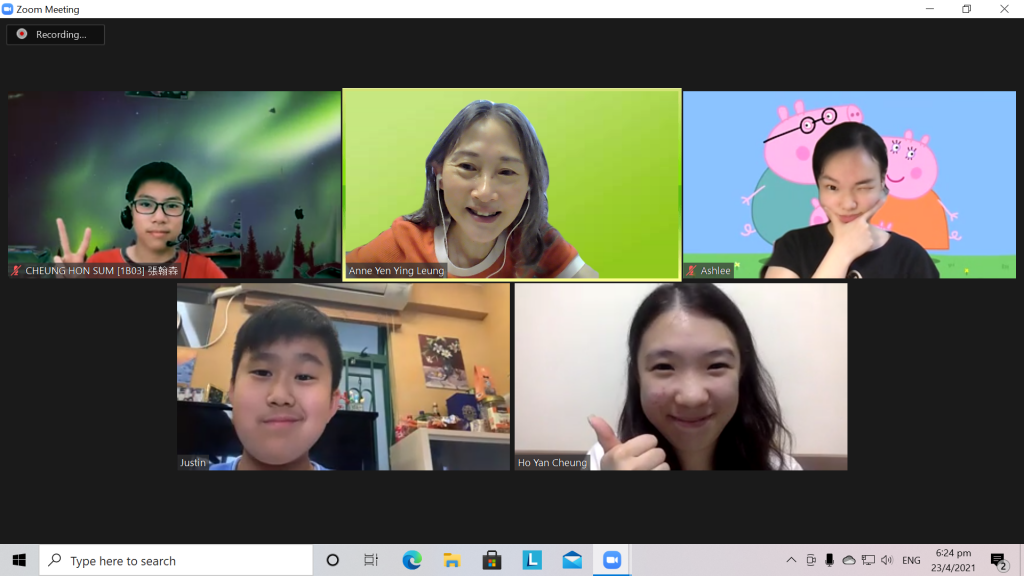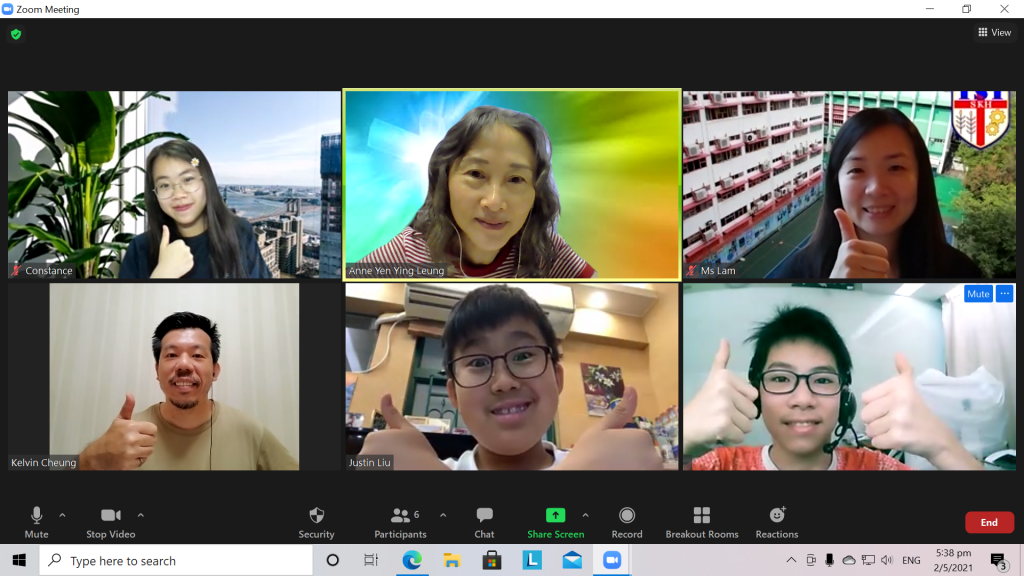 Alumni hosting The SKHTST Toastmasters Youth Leadership Program (YLP)