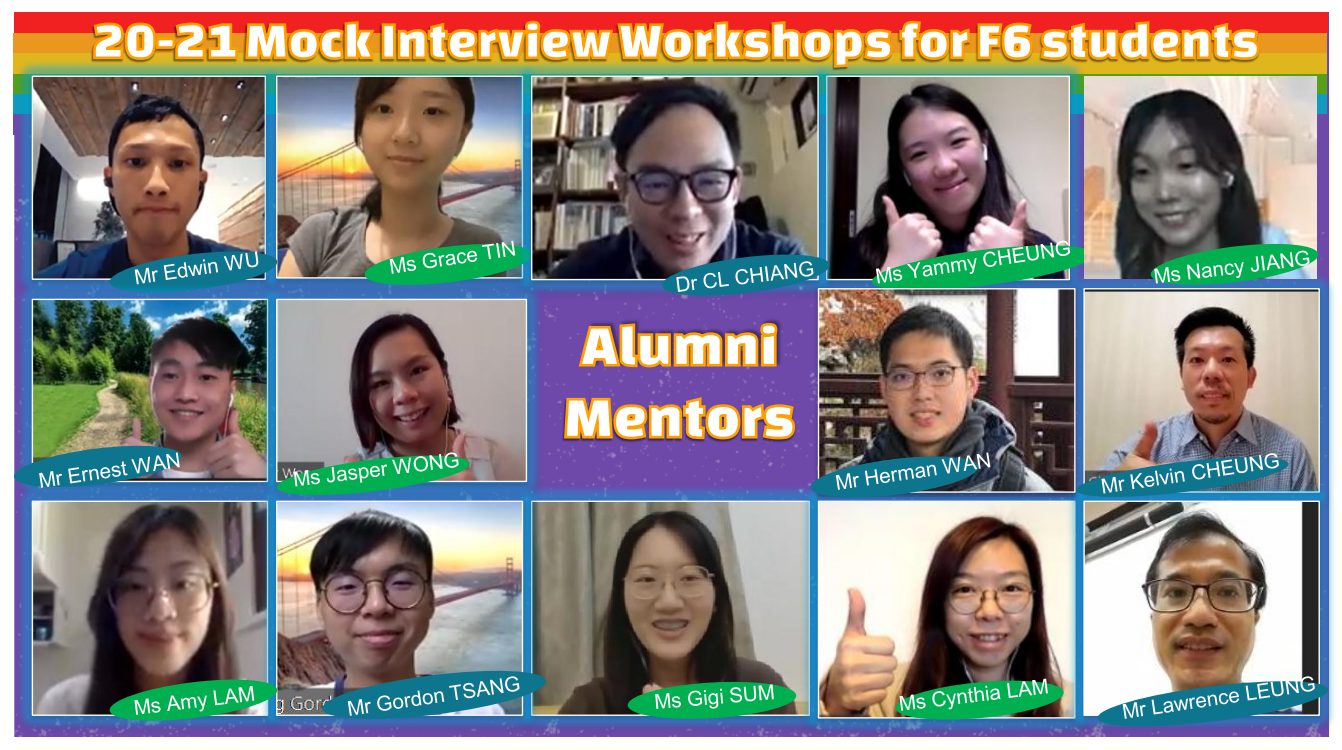 A series of interview workshops and mentorship sessions jointly organised by the Alumni Association Ltd (AA) and the Career and Life Planning (CLP) Committee were conducted on two consecutive Saturdays June 5 and 12, 2021 for 14 F6 (2020-21) graduates.
14 alumni of different years and from different fields conducted at least 2-hour sessions in each. There were individual interviews with self-introductions, group discussions of relevant topics or mentorship. Alumni mentors gave immediate feedback on varied concerns such as students' prepared resumes, grooming, online background settings and most of all, on their performance at the mock interviews.
CLP teachers and AA advisors sat in the group to facilitate recording of all sessions for students to revisit.
All sessions were very successful and some F6 students sought further mentorship by starting groups for more practice and networking.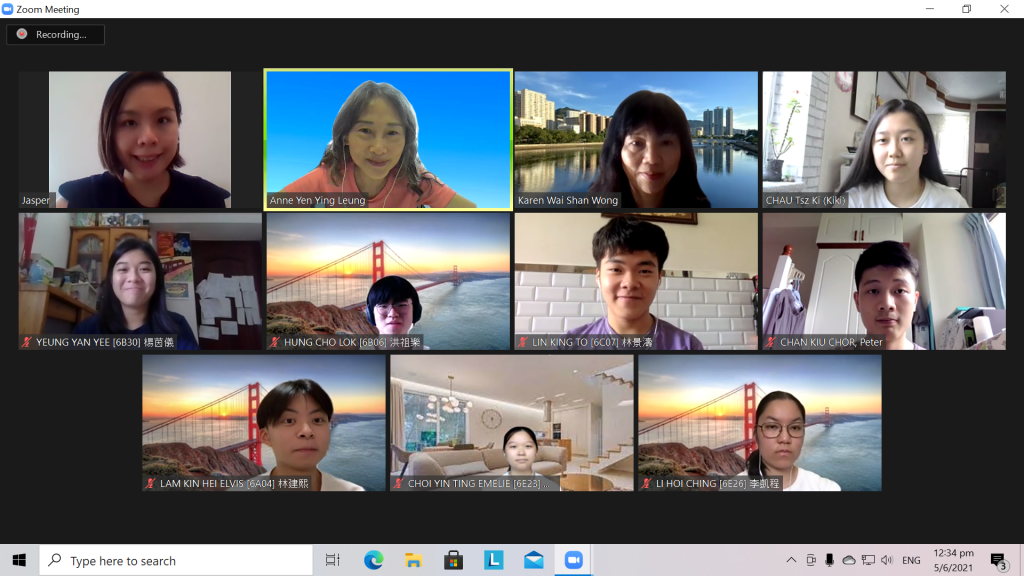 On June 12, a series of 2-hour mock interviews were conducted at different times during the whole day.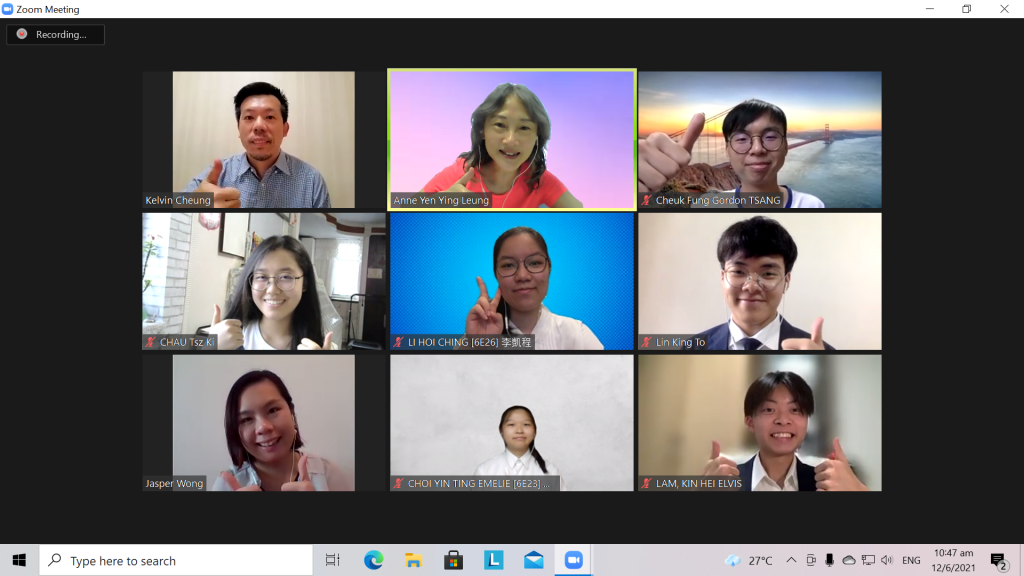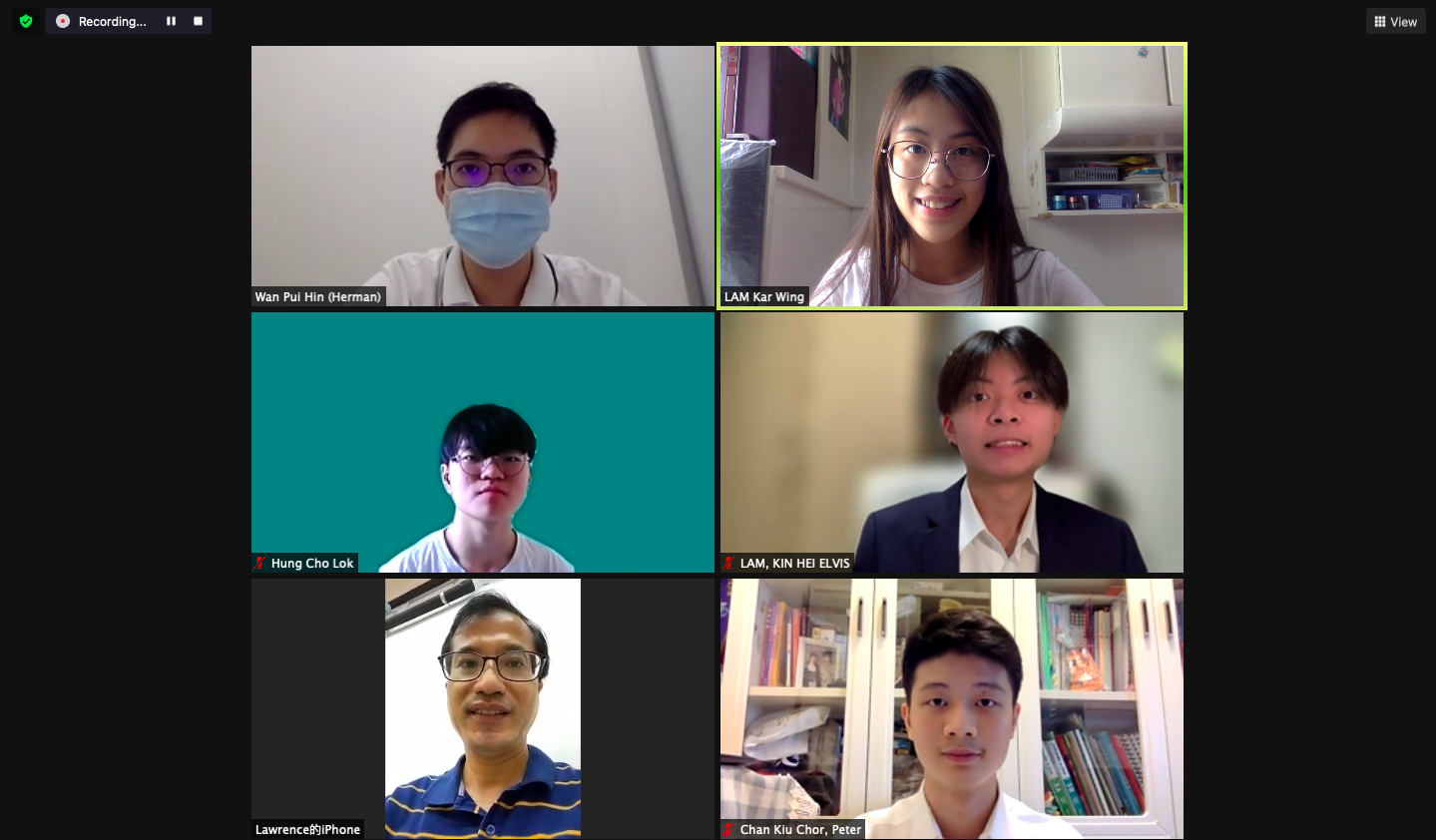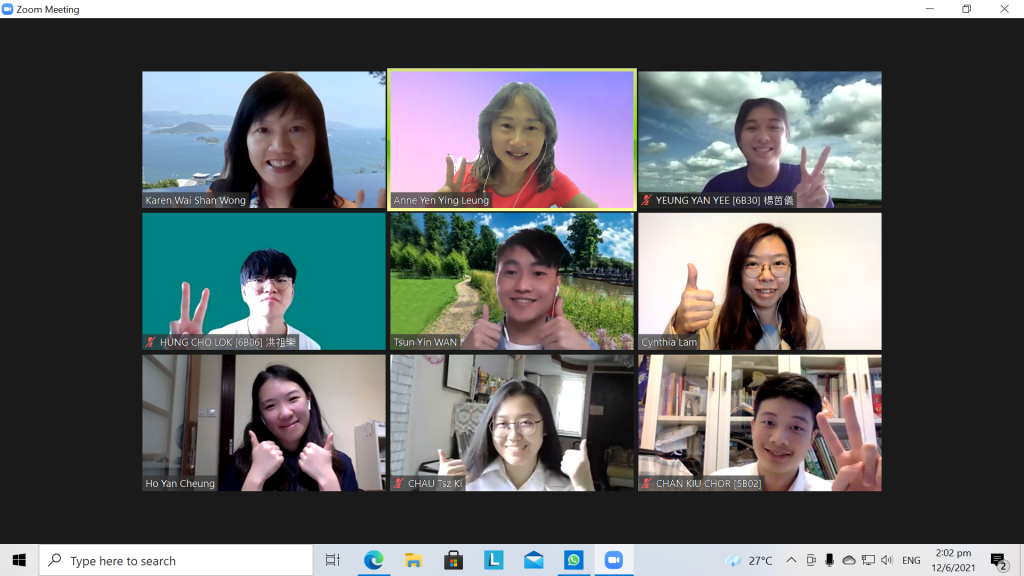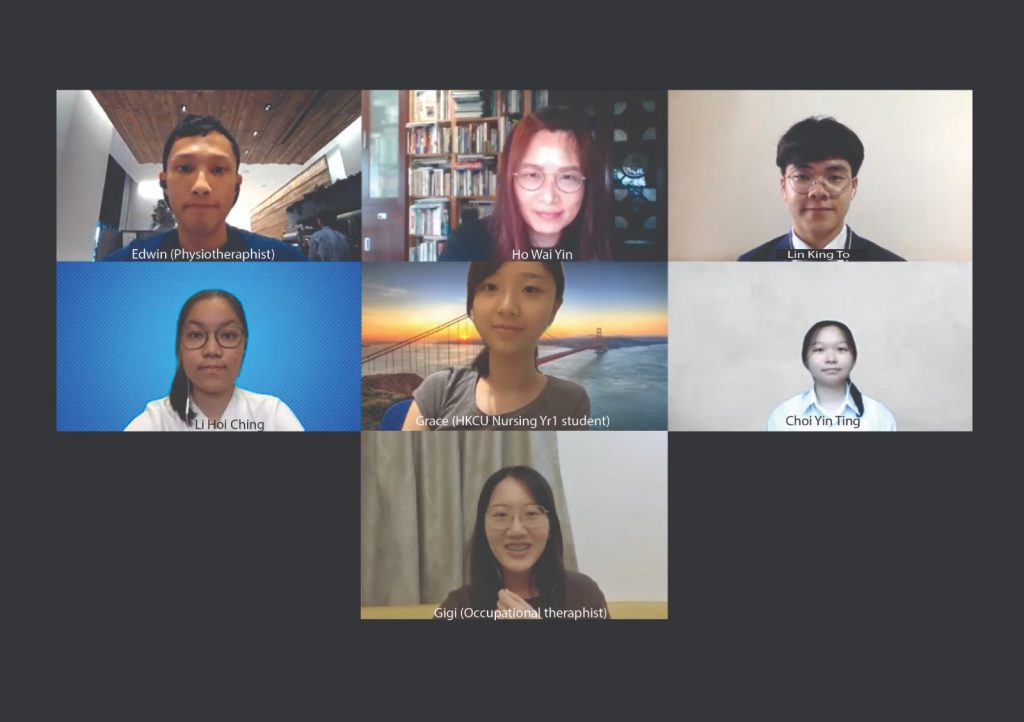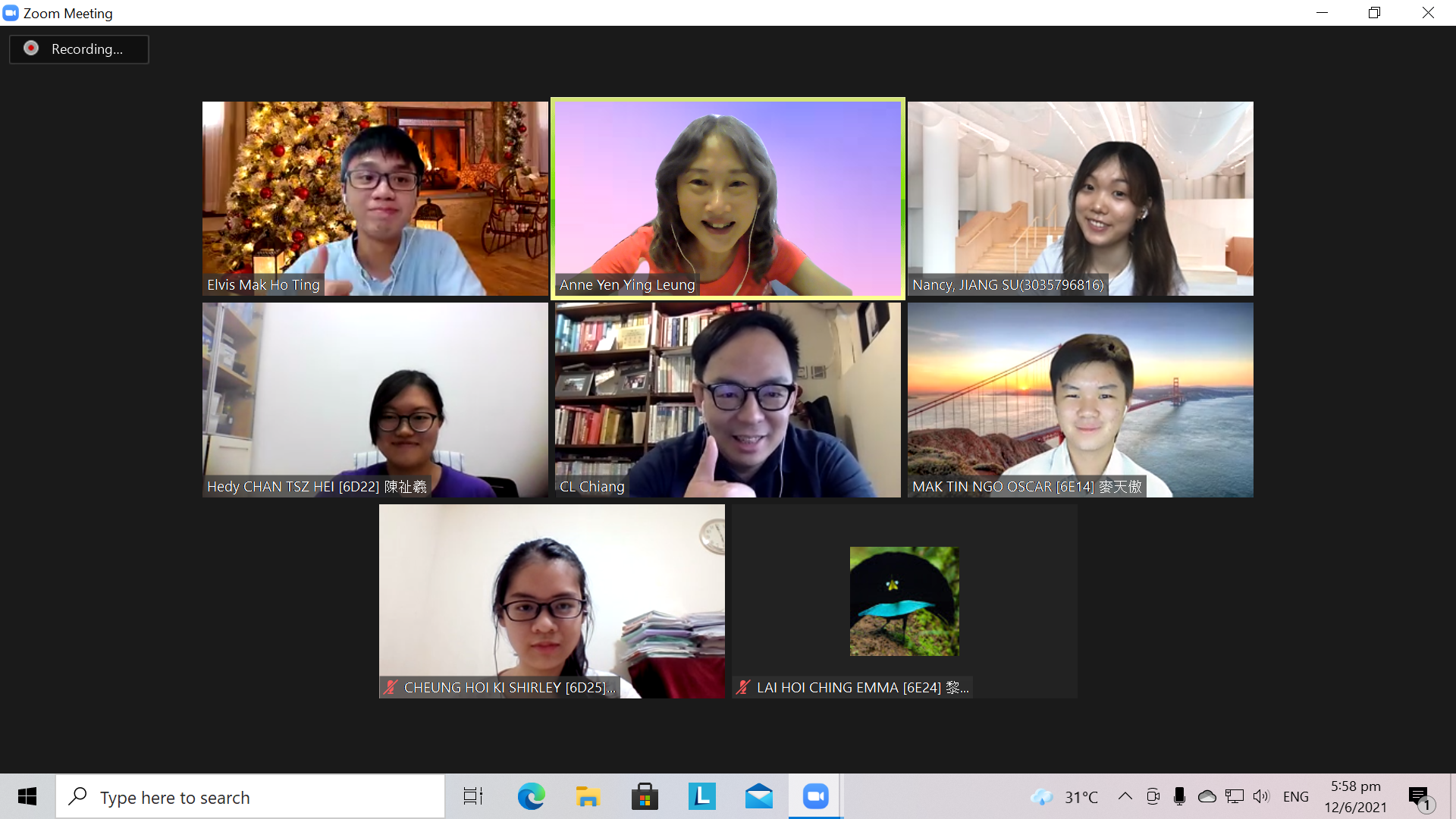 Deepest appreciation and gratitude to all alumni mentors, AA advisors and CLP teachers.