The eight meetings of the Summer Workshop of SKHTST Toastmasters Youth Leadership Program 2021 ended in a grand finale — Speech Contest on August 28, 2021 at our Lecture Theatre.
Adjudicating the 14 contestants were six Toastmasters: Mr Chih AU, Mr PC CHAN, Mr Raymond LEUNG, Ms Joy PAMNANI, Ms Jimmy YAU and Ms Deborah YU the Advisor of SKHTST Toastmasters YLP. The other attendees were students from other primary schools having joined our summer meetings as speakers.
Teacher-in-charge Ms LAM Kit Shan, our former Vice-Principal Mrs Anne TAM, together with two alumni Ms Yammy CHEUNG and Ms Carrie WAN all playing the role of the Language Evaluator and trainers of facilitators in the summer meetings were much gratified by the remarkable improvement of members and visitors in the Contest.
Pivotal in their significant improvement was the dynamic workshops and motivating evaluations from 14 Toastmasters of different public speaking backgrounds and nationalities. Besides the six who attended the Contest as Judges, there were Mr Malcolm BROCKLEBANK, Ms Shiela CANCINO, Ms Suckey CHEUNG, Mr Louis LAM, Ms Sharon MALONEY, Ms Aparna SACHAR, Mr Jim WAN and Mr Suho YI. They spoke on different topics following the curriculum designed by Ms Deborah YU. Their teaching and feedback had enlightened and inspired all participants.
Equally encouraging was the participation of alumni across different years of graduation in the meetings as prepared speakers, table topics (impromptu) speakers and evaluators. Rachel CHU, Gordon TSANG, Herman WAN and Winston YIN had been great role models for the members to aspire to.
Members were also excited by the participation of 20 students from other secondary and primary schools who regularly participated in our meetings and played similar roles as our members. The oral reports and the secretary reports of "What did we learn" in each meeting witnessed the skills acquired by members. Students having played different roles with good attendance in the meetings were given Certificates of Achievement by District 89 Toastmasters International.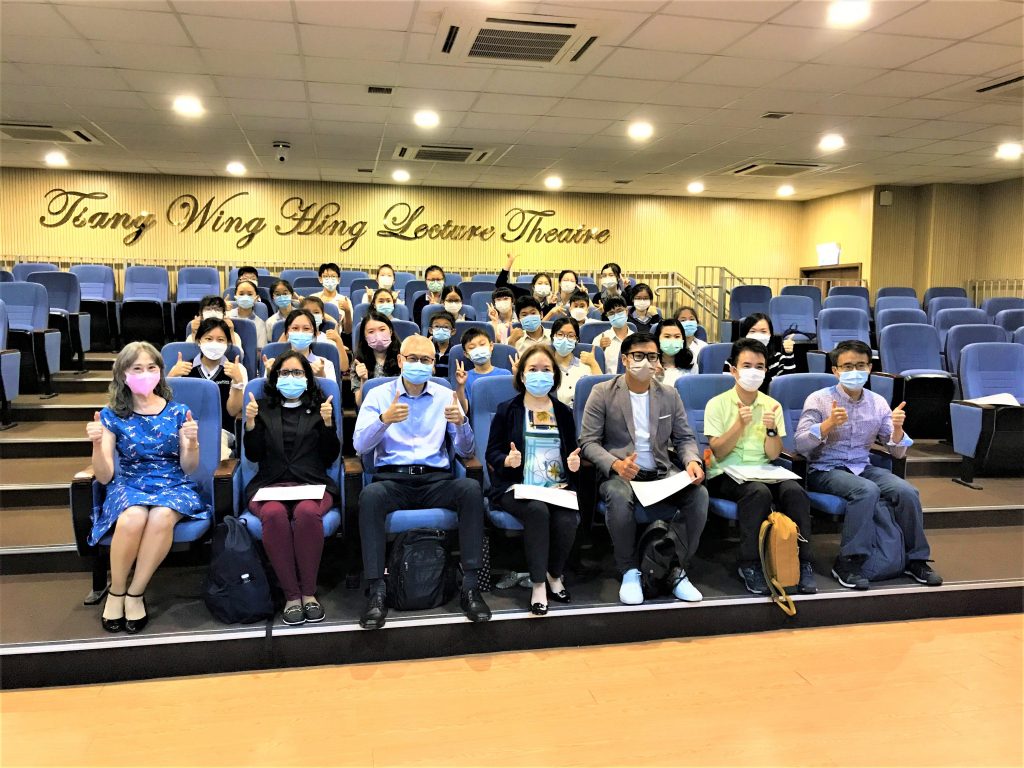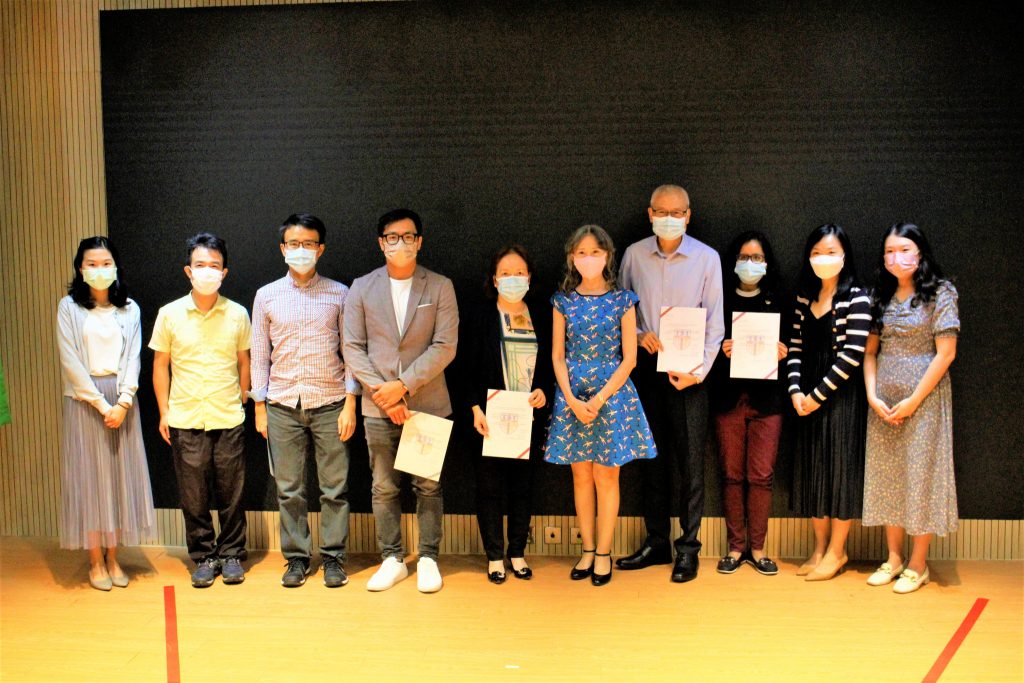 The winners of the Speech Contest were:
Junior Section (Primary 5 to Form 2)
First: Justin LIU
Second: Isabelle CHEUK
Third: Mario NG
Senior Section (Form 3 to Form 4)
First: Ki LAI
Second: Karena IP
Third: Jane CHEUNG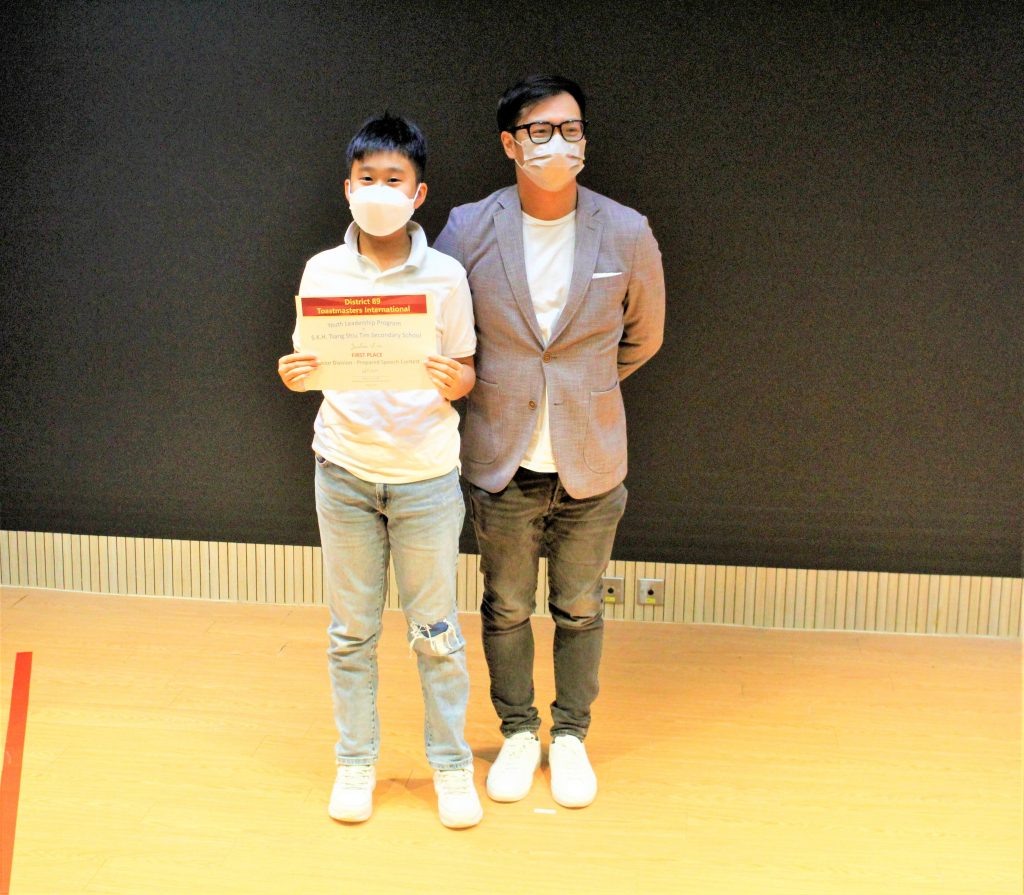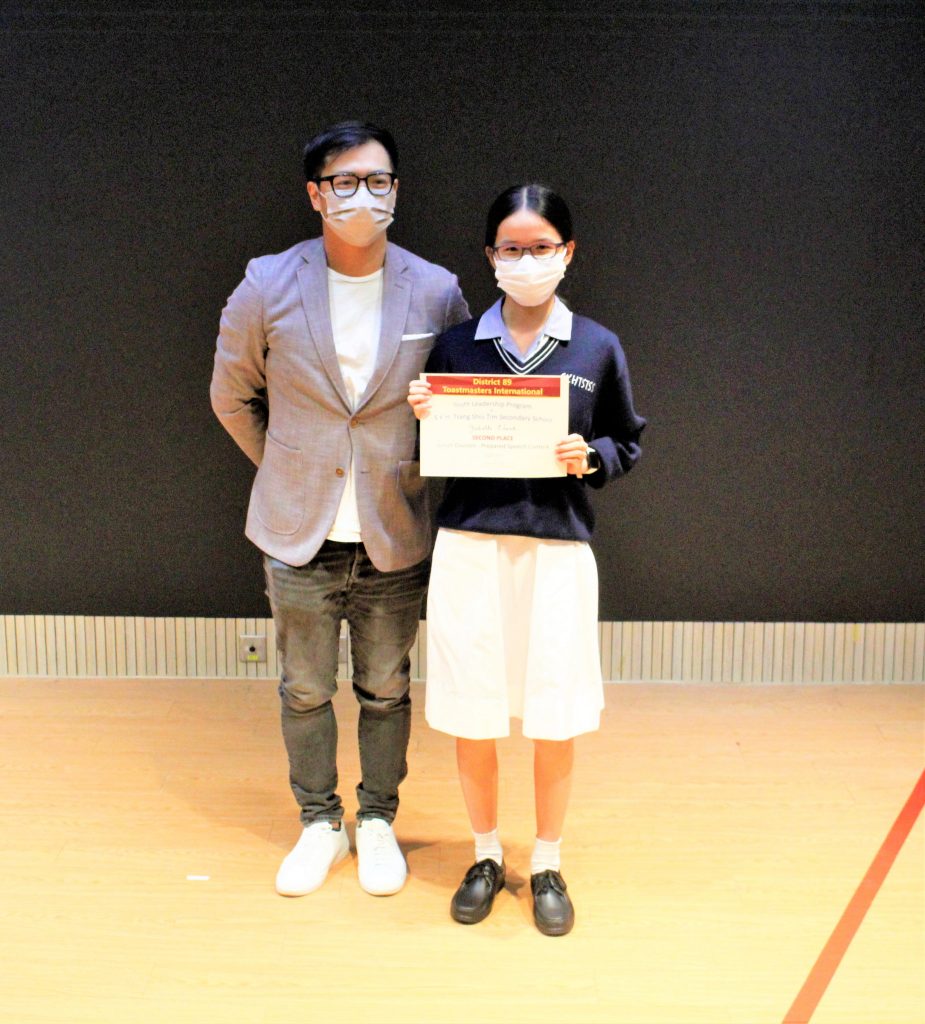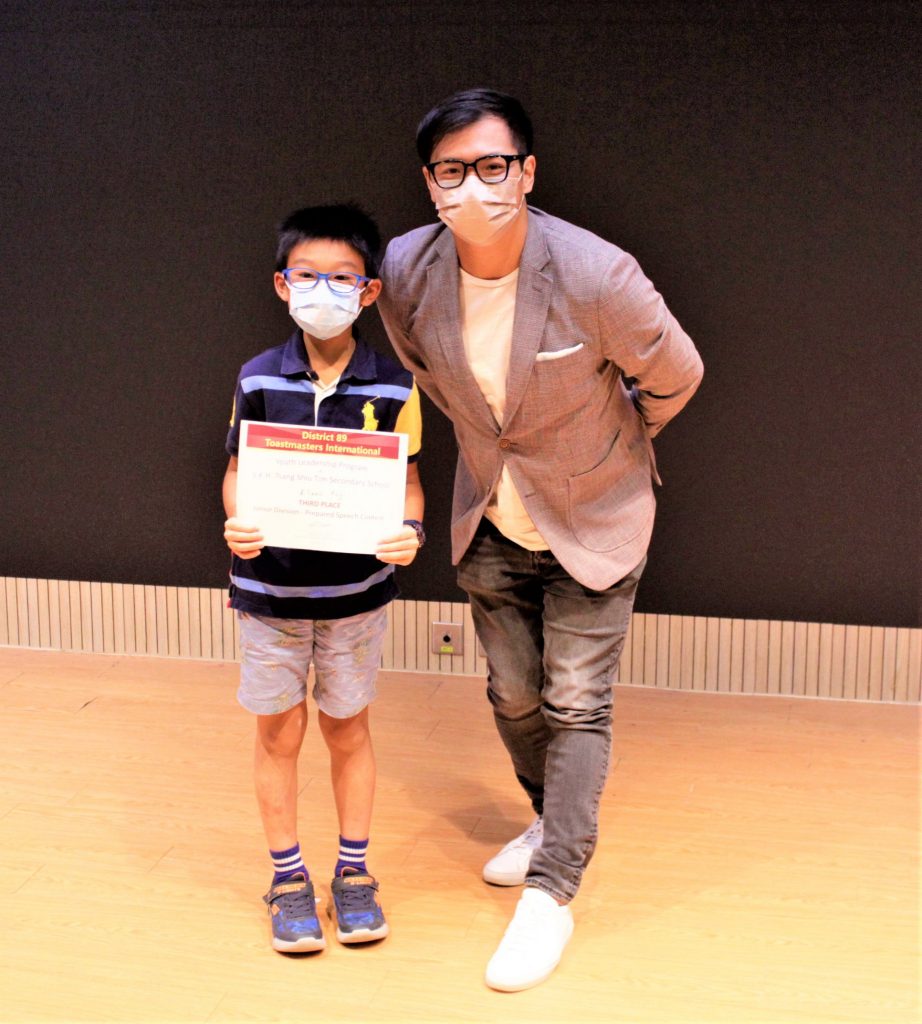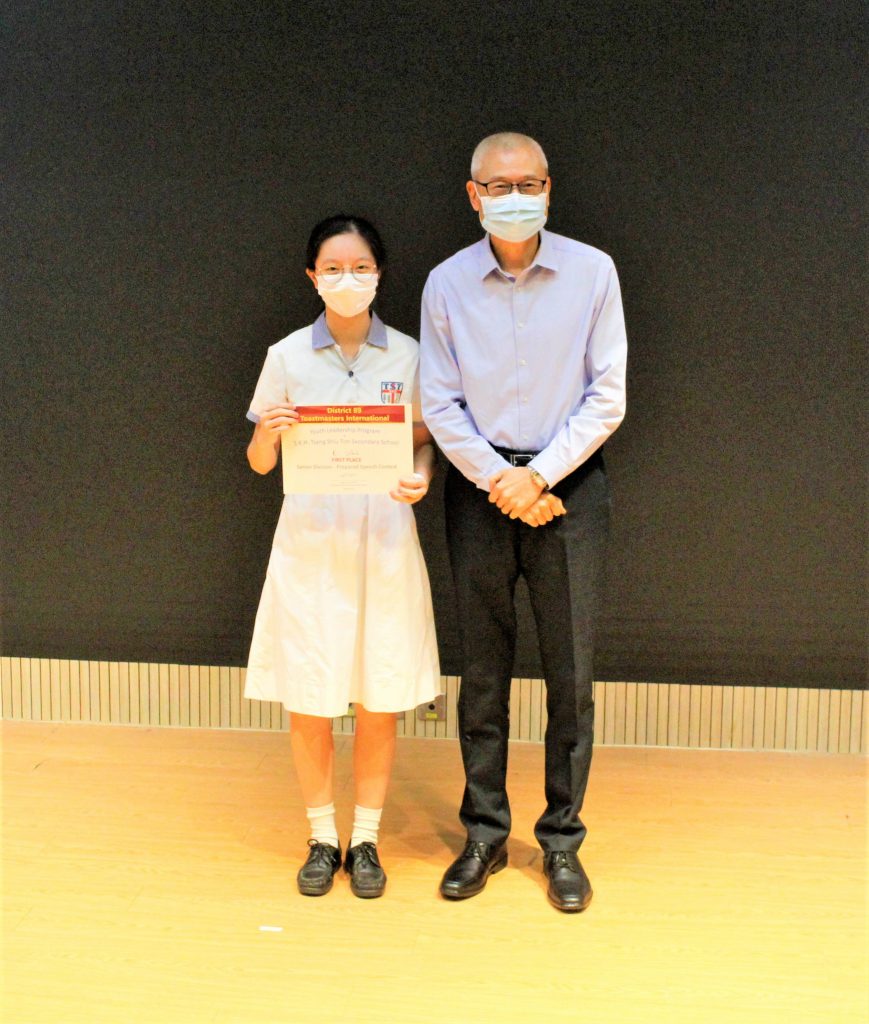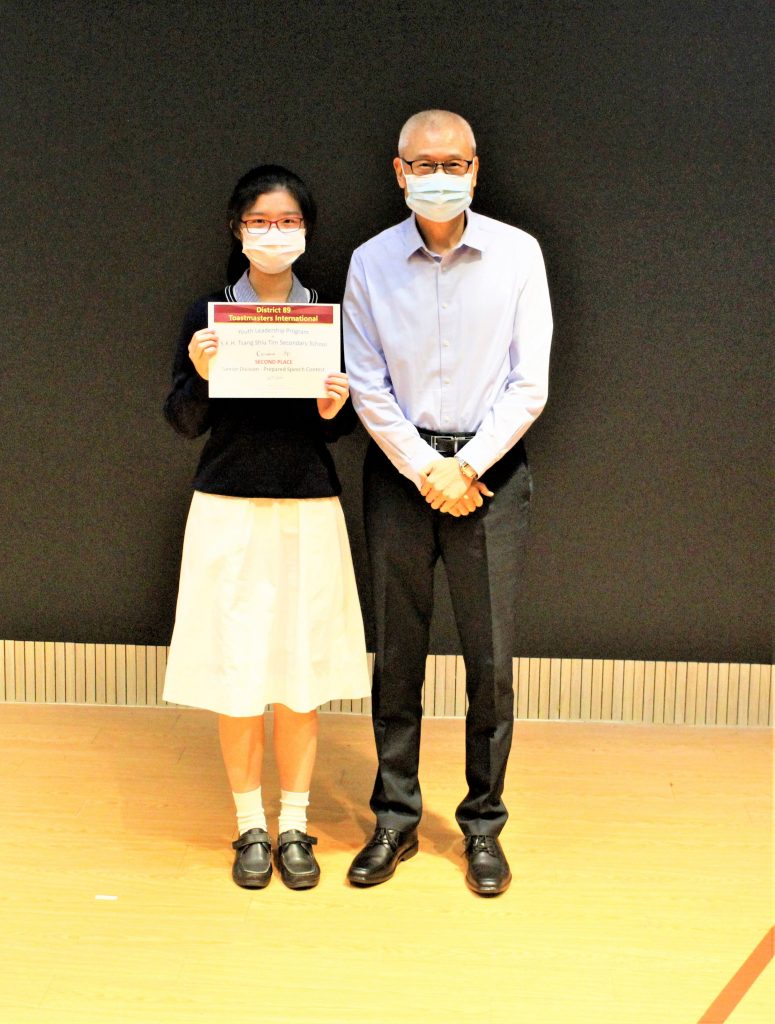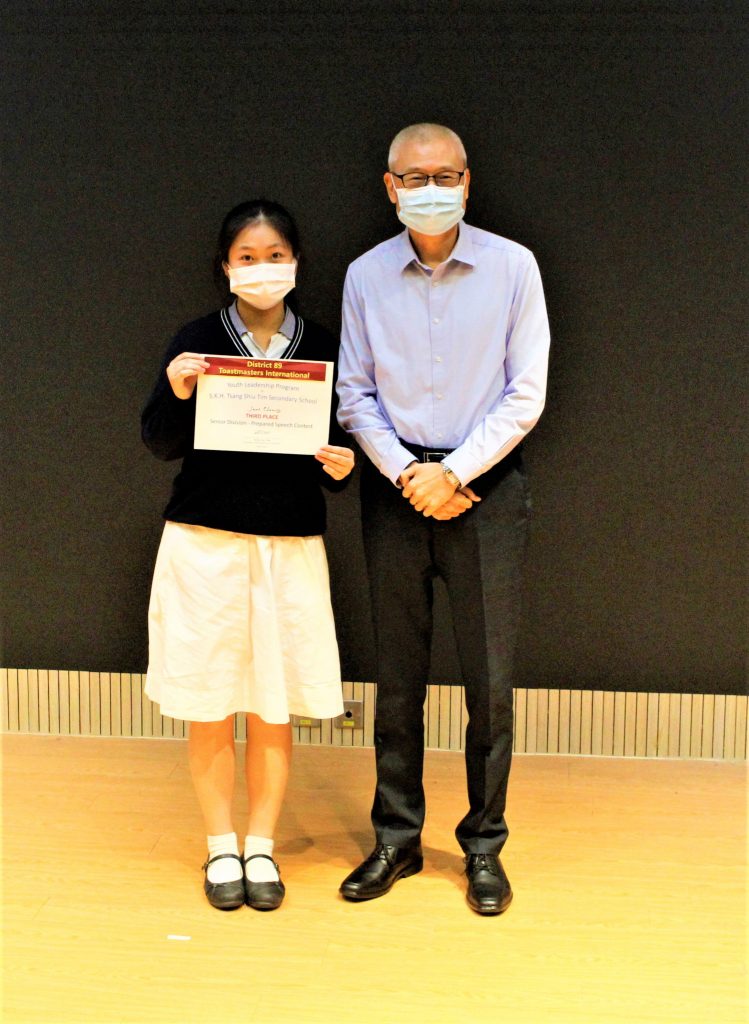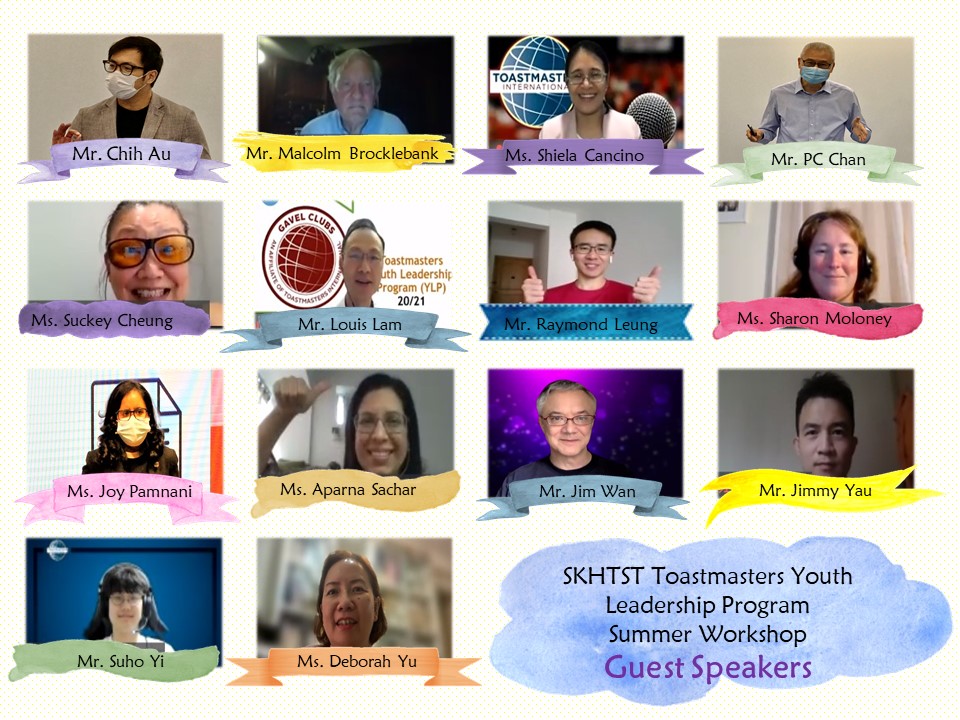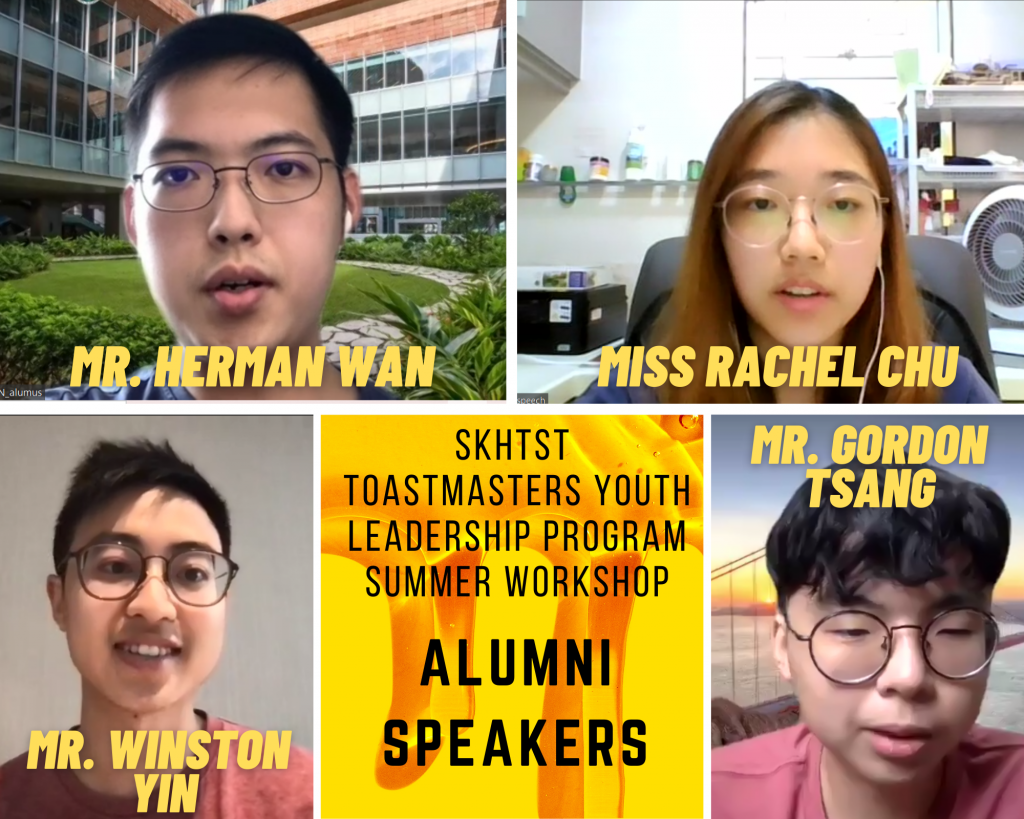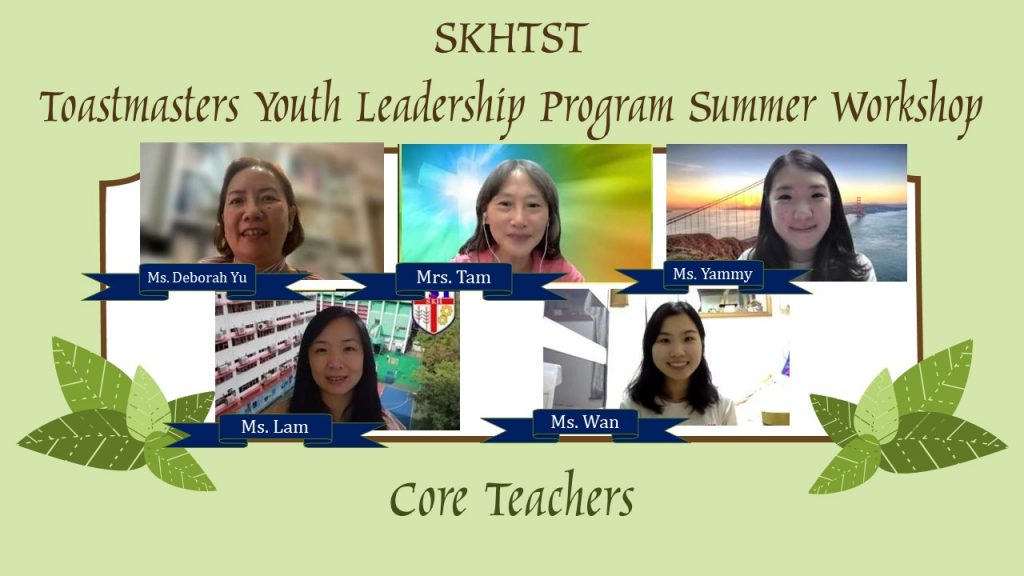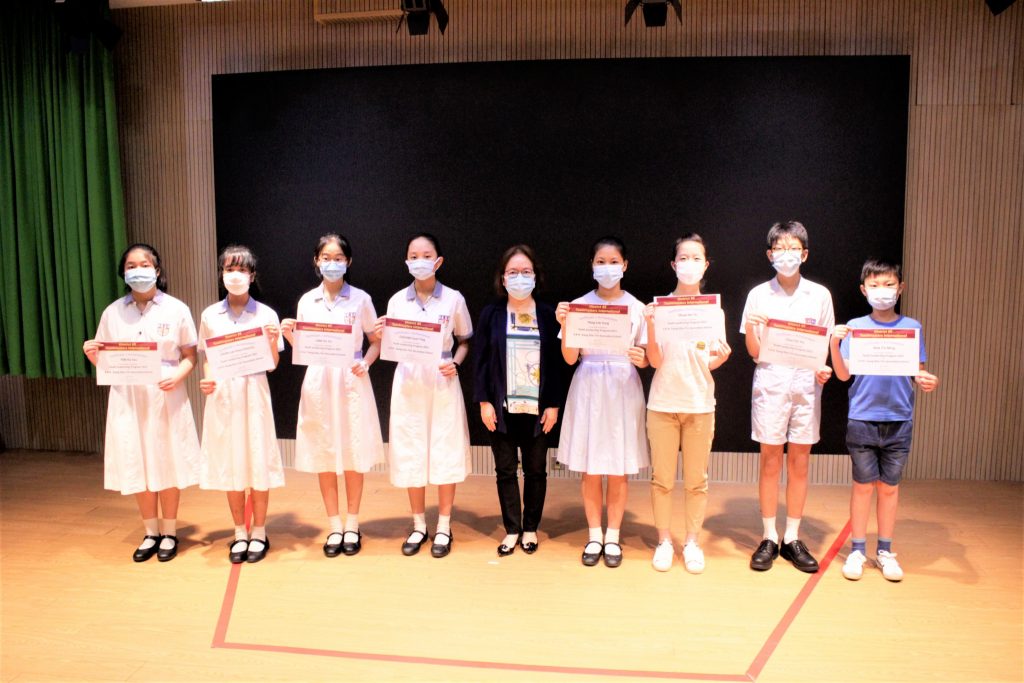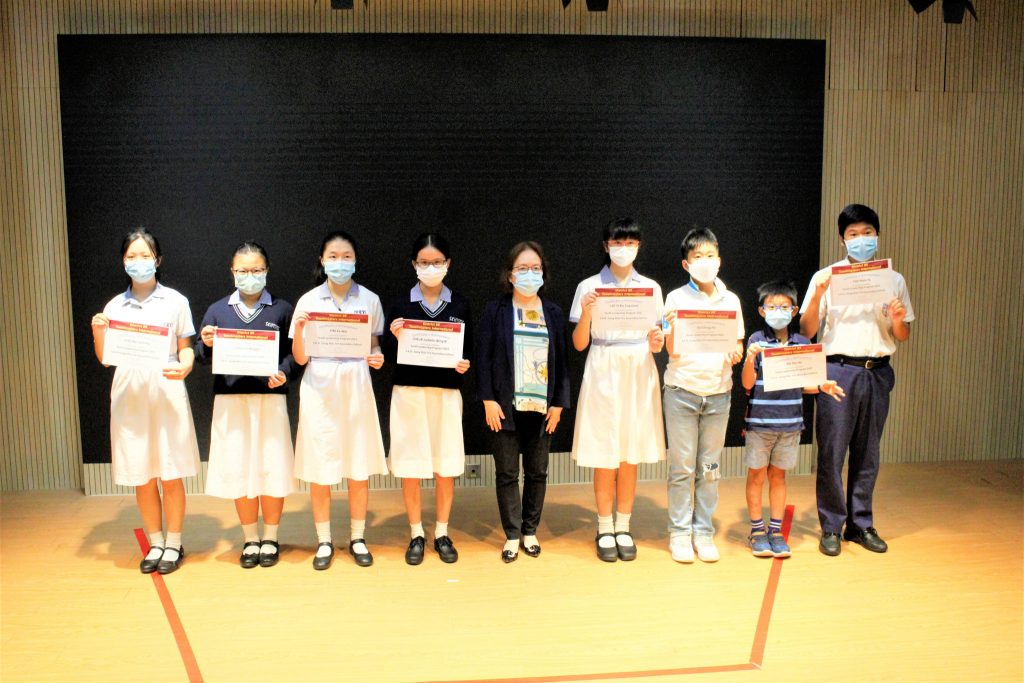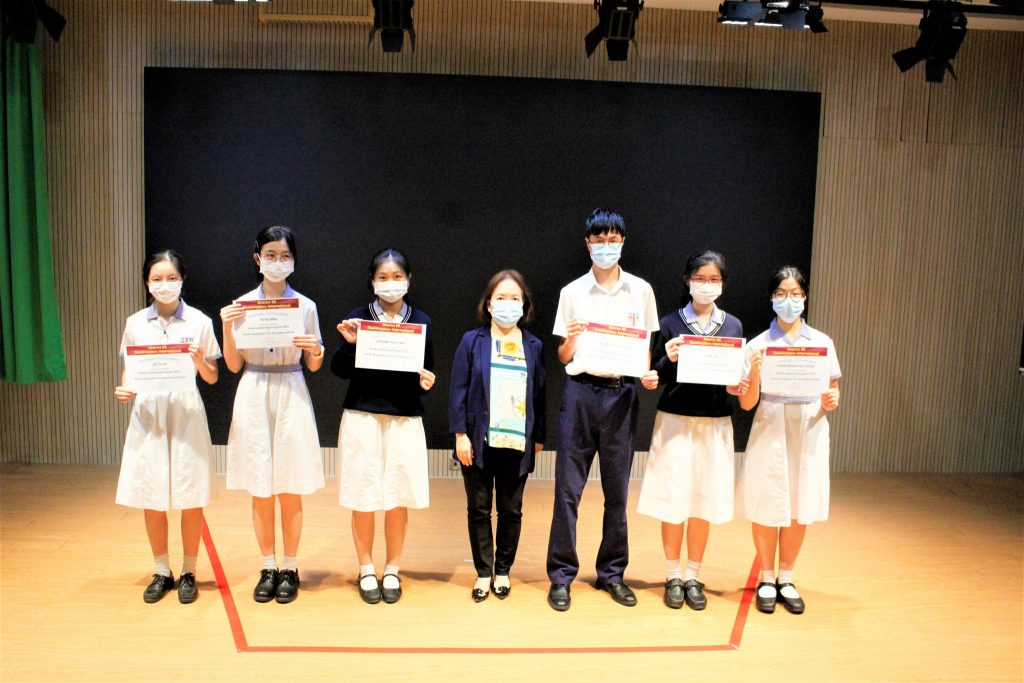 Click here for the highlights of the Speech Contest.
Alumni at SKHTST Toastmasters Youth Leadership Program (YLP) – Summer Workshop