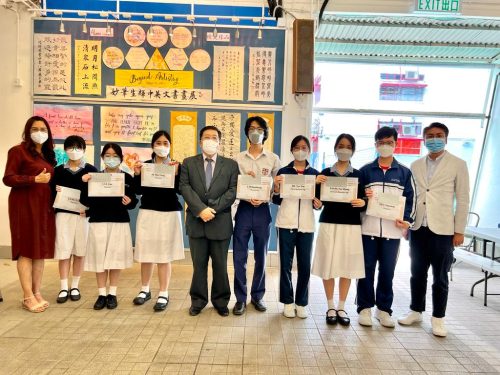 The SKHTST Alumni Association has received many outstanding submissions in the Sticker Design Competition. 
Outstanding submissions from the following students have been compiled as a sticker pack for the use of teachers, students and alumni:
Champion: Lai Baocheng (6A)
1st Runner up: Wu Tze Yiu (3A)
2nd Runner up: Tsang Sze Hang (3D)
Finalists: Lee Chun Kit (3A), Ho Lok Ki Nicole (3C), Su Hiu Tung (3C), Yan Yim (3C), Lo Hei Lam (3D), Limbu Dev Presad
The sticker pack is available at the following link. Please enjoy!
https://whatsticker.online/p/578987W5ym7Zv/HK/zh
Sticker Design Competition