On April 3, 2023, our alumna Josie HO Ka Yan, her husband Marco NOLLI, together with their 12-
year-old daughter Natalie and seven-year-old daughter Aviana visiting from Switzerland brought a
refreshing cultural experience to students and staff.
During lunch, Marco, a Swiss-Italian chef of 30 years of cooking experience at a hotel in Switzerland,
brought all the ingredients to our Home Economics Room and demonstrated how to cook
Mushroom Risotto. At the table where risotto was sampled with Chinese dim-sum, 13 F1 to F4
students, our Principal Jaxon WANG, our vice-principals Mr SHEK Ting and Ms WONG Wai Shan, our
Home Economics Teacher Ms WONG Yin Chun, our F1E English Teacher Ms Nikki HAI, our Alumni
Association Chief Advisor Ms HO Wai Yin and our former vice-principal Mrs Anne TAM thoroughly
enjoyed the food and talk about shared cultures.
Sharing not just the food and life culture, Josie and her family also sat in the F1E English class and
experienced how English classes were conducted. Josie and family were much impressed by the
interactive atmosphere of learning. Though just missing our 45 th Anniversary Carnival and Alumni
Dinner, Josie and family were overjoyed to walk around the campus and seeing the modern facilities
in her alma mater.
Looking forward to Josie and family visiting the campus again on their next trip to Hong Kong!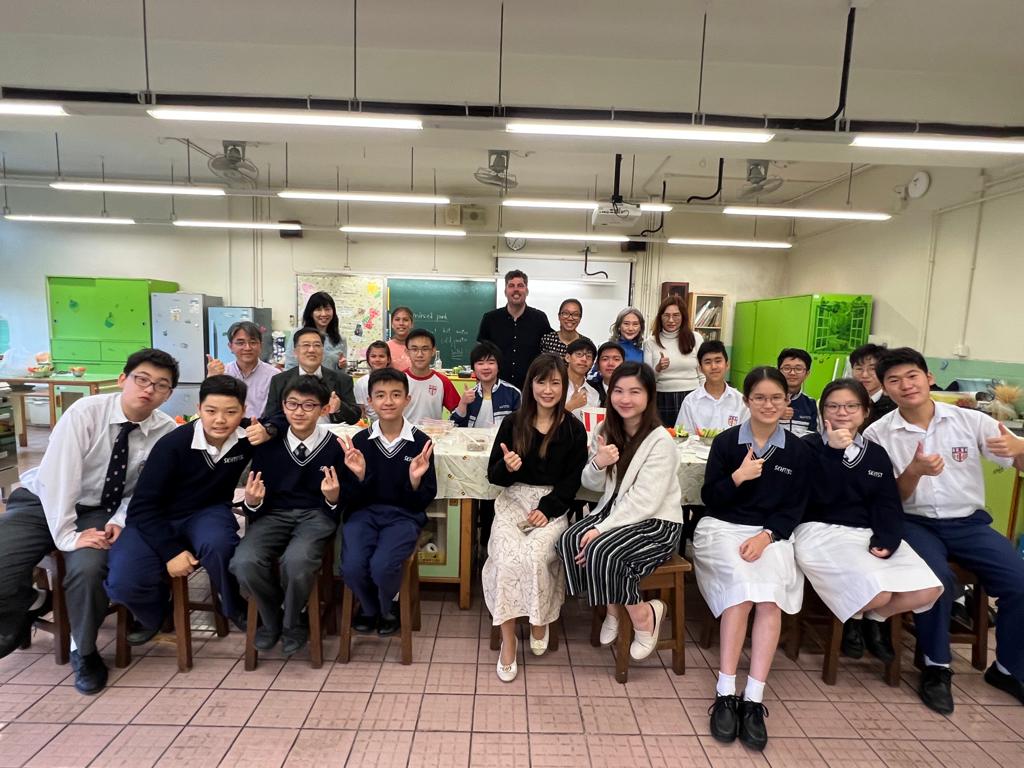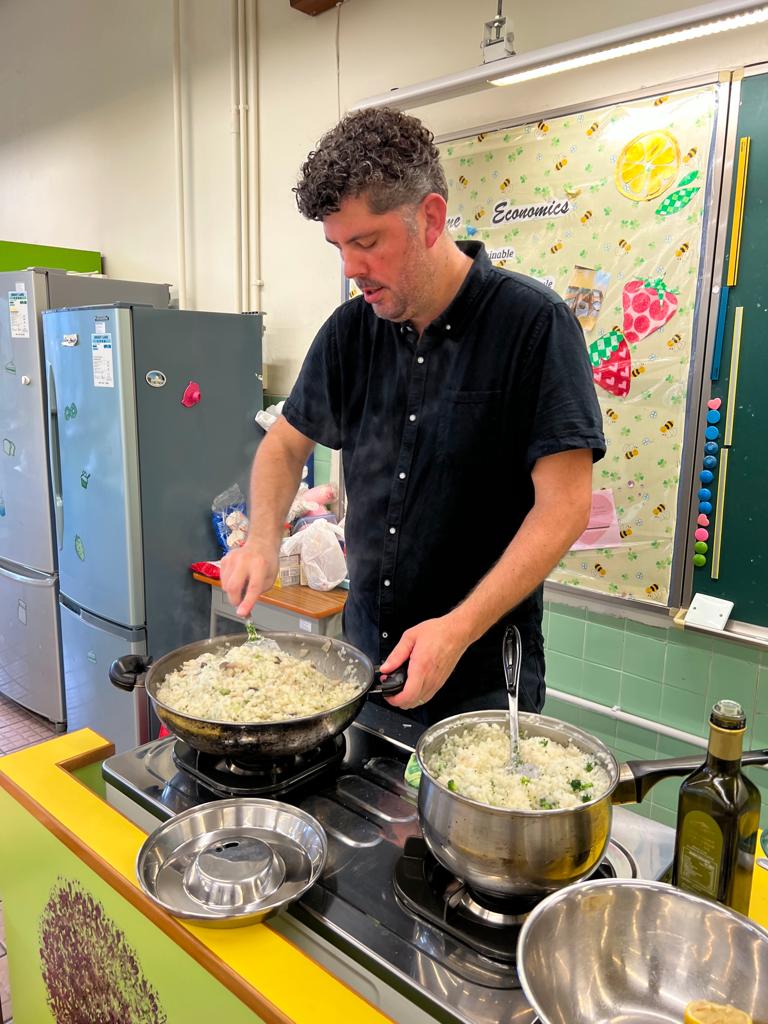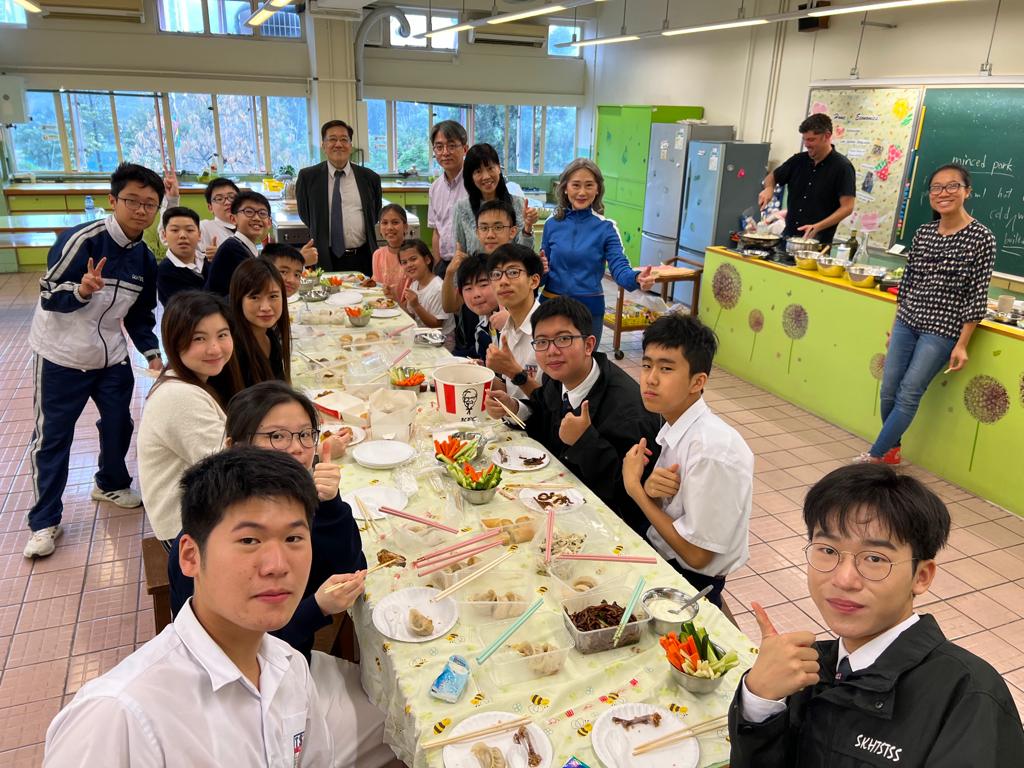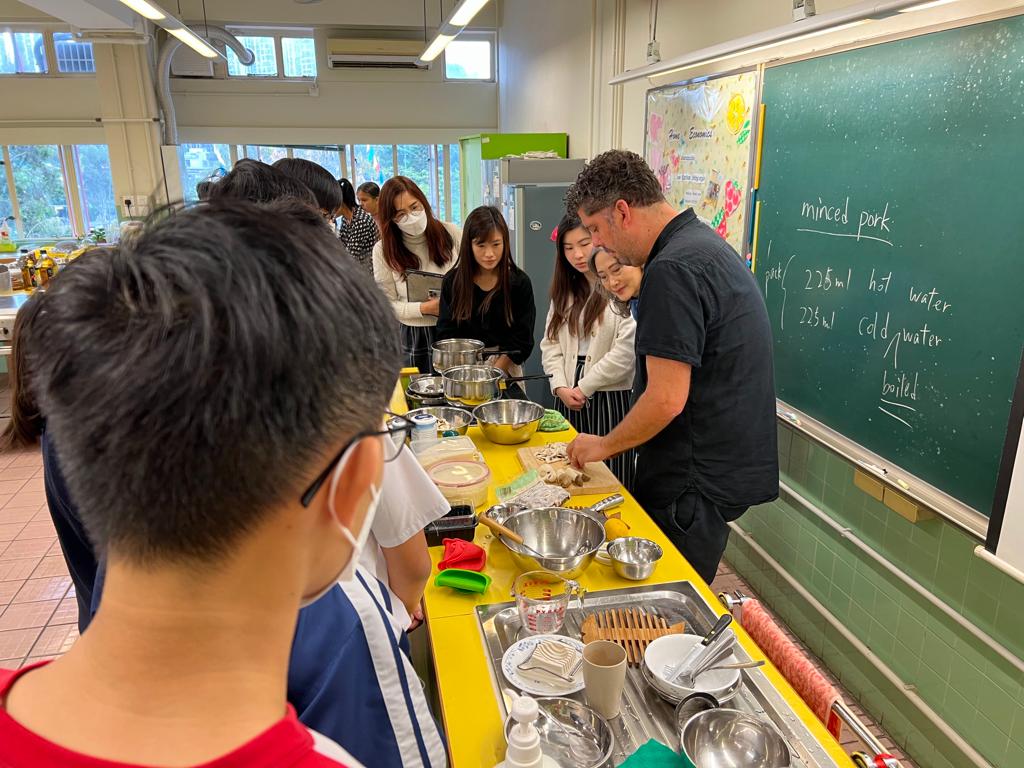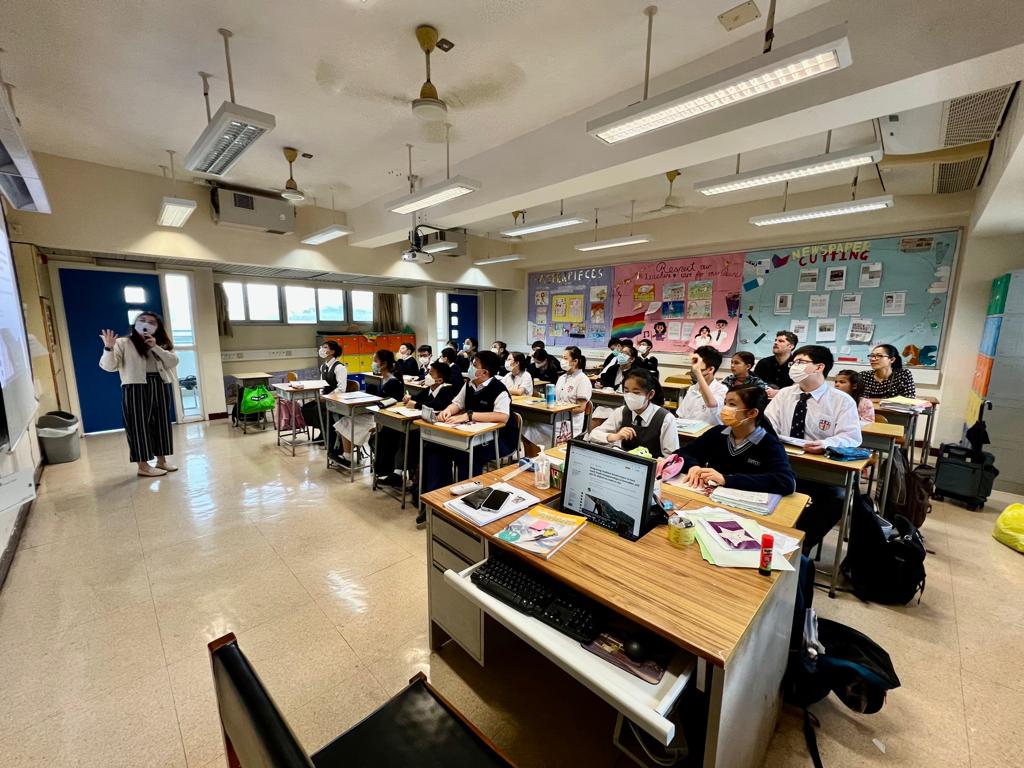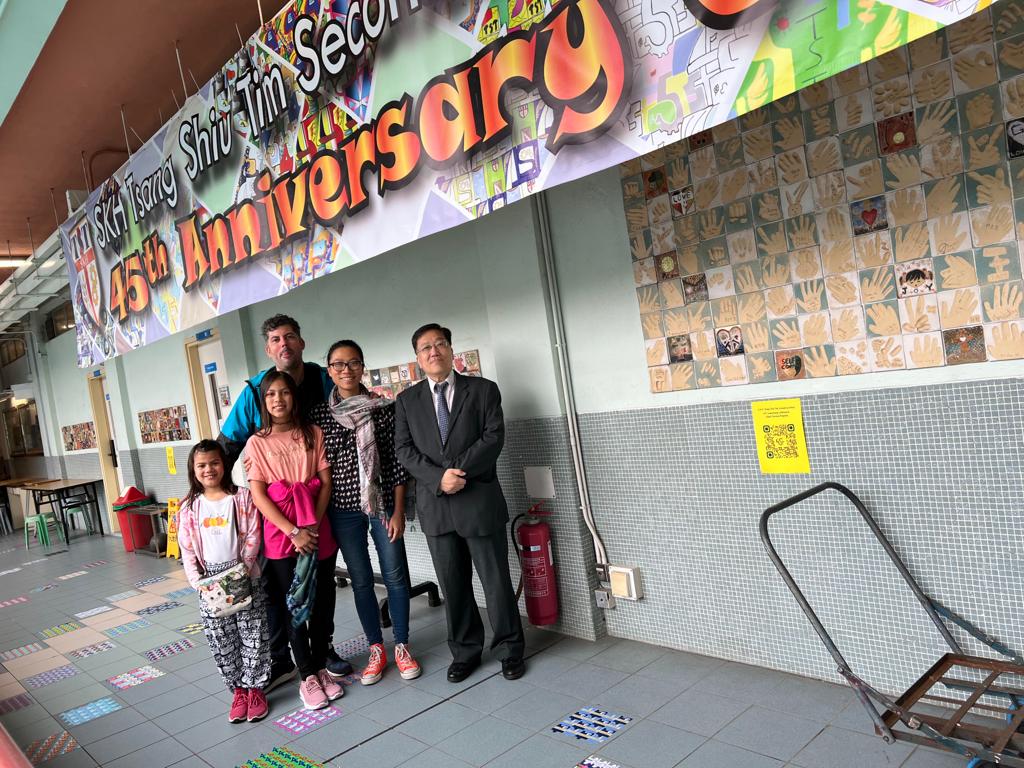 Alumna bringing cultural exchange experience to campus life